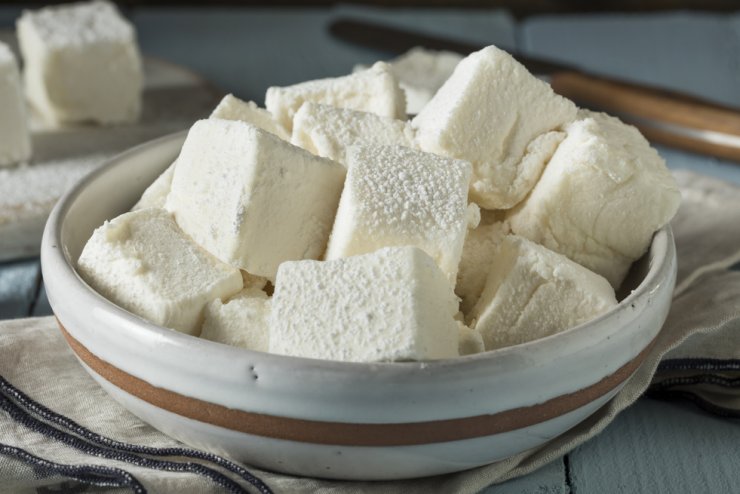 I remember when one of my cousins helped her youngest daughter in a bake sale for charity. It was a nice little affair and the desserts they prepared sold like hotcakes! The crowd was particularly fond of her homemade vanilla marshmallows so I asked her to share the recipe with me.
At the time, I had some chamomile tea chilling in the fridge, so I became curious about what it would taste like if I tweaked my cousin's recipe and made Vanilla Chamomile Marshmallows.
I have four words for it: it blew me away!
Most store-bought marshmallows have this powdery, starchy taste that can be a little weird. But, with homemade marshmallows, you can control the flavors better and enjoy them more.
I have to warn you, though: making marshmallows with just the right texture can be a bit of a challenge. Some of the most common issues that people have with homemade marshmallows are that some can turn out too hard and rubbery, while others can be soggy and might even leak moisture. To make sure that your Vanilla Chamomile Marshmallows don't turn out like this, don't scrimp on whipping your marshmallow batter. More often than not, insufficiently whipped marshmallow batter is what causes these problems. Also, watch the temp on your candy thermometer so all goes well.
If you've successfully made Vanilla Chamomile Marshmallows, you'll be able to savor soft, chewy, subtly sweet marshmallows with some floral hints that mix well with the sweetness of vanilla. It's going to take six and a half hours to make so you might want to start early in the morning if you're planning to serve your batch on the same day.
With patience and mindfulness, you're going to have this delightful dessert that will be loved by kids and adults alike!
Print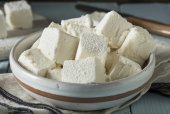 Vanilla Chamomile Marshmallows
It might take a while to make, but the soft and sweet combination of Vanilla Chamomile Marshmallows is worth the wait!
Author:
Prep Time:

10 minutes

Additional Time:

5 hours

Cook Time:

20 minutes

Total Time:

5 hours 30 minutes

Yield:

Serves 4

Category:

Desserts
Ingredients
3/4 cup

water

1/4 cup

dried chamomile flowers or

1/2 cup

fresh blossoms

1 tablespoon

gelatin

1 cup

sugar

2 tablespoons

honey

1

pinch cream of tartar

1 tablespoon

vanilla extract

1/2 cup

confectioners' sugar
Instructions
Brew chamomile tea by bringing water to boil in a small pot.
Remove the pot from the heat and add the chamomile.
Cover and let chamomile steep for 10 minutes.
Strain the chamomile from the tea; chill tea in the refrigerator.
Once tea is cool, put 1/4 cup of the tea into the bowl of a stand mixer.
Sprinkle the gelatin over the tea and let it sit for 10 minutes.
Combine the sugar, 3 tablespoons of the chamomile tea, honey, and cream of tartar in a pot on medium heat.
Stir gently, until the sugar has dissolved completely.
Continue heating the sugar mixture without stirring, until it reaches 234 degrees F on a candy thermometer.
Turn on the stand mixer to its lowest setting.
Pour a thin stream of the hot sugar mixture into the center of the bowl while the mixer is running.
Once all the sugar mixture is in the mixing bowl, turn the mixer on high and let it run for 10 minutes. The mixture should double in volume.
Line an 8×8-inch pan with parchment paper and spray it with cooking spray.
One minute before you are ready to switch off the mixer, add the vanilla extract.
Scoop the marshmallow into the prepared pan with a buttered scraper and pat down the surface with the scraper, or with buttered hands until the surface is smooth.
Let the marshmallow cure for at least 4 hours.
When the marshmallows are cured, prepare a cutting board with confectioners' sugar and cornstarch.
Turn out the marshmallow onto the cutting board.
Using a very sharp knife dipped in hot water, make vertical cuts in the marshmallow, one inch apart.
Cut the strips into one-inch cubes. Rinse the knife in hot water as needed.
Coat each marshmallow in the sugar-cornstarch mixture and shake off the excess.
Store in an airtight container for up to a week—if they last that long.
Notes
Note: because of the time you need to let the marshmallows cure, try making these early in the morning or the day before you want to serve them.
Have you tried this Vanilla Chamomile Marshmallows recipe? It's a sweet treat for kids and adults alike—please tell us how it turned out for you.