About Food Gardening Network
Welcome to Food Gardening Network, the premier resource for food gardeners of all skill levels, to create your own food garden at home—with the advice and information you need to ensure that you grow, harvest, and enjoy fabulous food! From vegetables and fruits to herbs and spices, you'll learn all the special techniques for optimizing your garden so that you can enjoy better-tasting and better-quality foods, while also saving money. Plus, by controlling your own food supply with the items you grow, you'll feel more productive, spend more time outdoors, avoid lurking grocery-store food contaminations, maximize your family time, and grow and eat locally! And Food Gardening Network includes not only all the gardening tips and advice you need to grow good foods, but also tasty and easy-to-prepare recipes for you to enjoy the fruits of your labor.
Here is a simple chart to explain the various levels of access to Food Gardening Network content:
Site Visitors
Bronze Members
Gold Members
Food Gardening Network Daily
Limited
Unlimited
Unlimited
Food Gardening Network Freebies
None
Unlimited
Unlimited
Food Gardening Network Magazine
Limited
Limited
Unlimited
RecipeLion Magazine
Limited
Limited
Unlimited
Food Gardening Network Gardening Guides
Limited
Limited
Unlimited
Food Gardening Network Cookbooks
Limited
Limited
Unlimited
Food Gardening Network Videos
Limited
Limited
Unlimited
Food Gardening Network Gold Member Insider
None
None
Unlimited
And here's a detailed summary of all the types of content we offer you:
Food Gardening Network Daily: Get regular, practical FREE advice about how to create and manage your own food garden at home. Daily tips and advice focus on specific food-gardening essentials for getting you started with your own garden, managing and maintaining a productive food garden, and guiding you with plant-specific profiles about growing different varieties.
Food Gardening Network Freebies: Get FREE guides about food-gardening techniques and growing specific foods—to make your garden delightful and productive. Each Food Gardening Freebie gives you action-oriented advice about setting up and managing your own food garden.
Food Gardening Magazine: Get monthly magazine issues that cover how to grow, harvest, and enjoy specific foods from your garden—food-specific articles include Feature Articles that detail the history and background of various foods, Plant Profiles, plus Recipes for all food types highlighted.
RecipeLion Magazine: Get magazine issues six times a year, with instant access to hundreds of delicious and easy-to-make recipes in the magazine issue library, plus tips and tricks to help you develop your cooking skills. You'll always make tasty meals—and you'll have fun doing it—when you follow the recipes in RecipeLion Magazine!
Food Gardening Network Gardening Guides: Get premium curated gardening guides that are food-specific about how to grow, harvest, and enjoy all the foods from your garden. Food Gardening Network Gardening Guides are anchored on a Video Preview of the content. Gardening Guides include a written summary review with "Curator's Corner"; Feature Articles that details the history and background of a specific food; Plant Profiles that highlight and detail the major varieties of a specific food; Recipes for a specific food that are easy-to-prepare and delicious; Nutrition Facts and Home Remedies that highlight the health and life benefits of a specific food; Resources that guide you to other valuable information for a specific food; and a Glossary section to explain acronyms and key terms.
Food Gardening Network Cookbooks: Nine brand-new cookbooks! Get more than 700 healthy, easy-to-make, and delicious recipes —including "Beverages," "Bakery," "Breakfast," "Appetizers," "Salads & Dressings," "Soups," "Entrées," "Sauces & Side Dishes," and "Desserts." Make a single dish or an entire meal with the recipes in these cookbooks!
Food Gardening Network Videos: Get videos covering seasonal plantings that are appropriate, gardening tips and tricks, and easy-to-make recipes that will delight your family and friends. Plus, get instant and unlimited access to the library of videos—streaming and on-demand, so ready whenever you want to watch!
Food Gardening Network Gold Member Insider: Get guided previews of premium content, highlighting key foods, recipes, and gardening topics to help you quickly find the information you need. An exclusive email service, reserved for Gold Members only!
From the desk of Bill Dugan, Editor & Publisher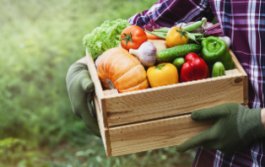 Dear Food Gardener,
Food gardening has been on the rise in recent years—by people of all ages and backgrounds. Everyone is discovering the joy and satisfaction of growing, harvesting, and eating good food—grown right in your own food garden at home. It pleases me to know that some of the highest participation-rate increases for food gardening have been among 18-34-year-olds, those in urban areas, and households with children. Let the joy of home food gardening spread!
And food-gardening trends point to continued growth, including with vegetable gardening, herb gardening, and growing fruits and berries.
When planning your own food garden at home, garden design and having all the right garden tools and equipment are critical to your success. Even in small urban spaces, planning accordingly for the right container gardening for your seeds and seedlings can mean the difference between a bountiful harvest and dead plants and wasted money.
Soil, fertilizer, and amendments also help decide whether your food-gardening efforts are successful. And don't forget that the right irrigation and watering techniques can matter just as much as fending off plant pests and diseases.
Finally, what's the use of all your food-gardening efforts if you don't have easy-to-prepare recipes at hand, so that you can enjoy the food you've grown. You don't have to be a gourmet chef to cook simple dishes with home-grown food—dishes that will burst with flavor, aroma, and texture. I know that I personally find great value in the Recipes from Food Gardening Network!
To be successful with your food-gardening efforts, you could spend countless hours scouring the Internet for information and advice about how to manage your garden—and discover untested or lacking resources. Or, you can use a go-to resource that ensures you have everything you need all in one place and carefully curated to save you time, money, and effort.
And that's what Food Gardening Network is all about—providing you, no matter your skill level, with all the tools, resources, and advice to maximize your benefit from food gardening at home! Food Gardening Network is your community of fellow food gardeners, poised to help one another by sharing knowledge and tips about growing the best food ever!
My colleagues and I bring decades of food-gardening experience to Food Gardening Network. All of us are passionate about gardening—and cooking and eating!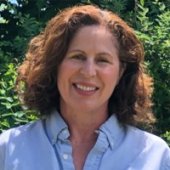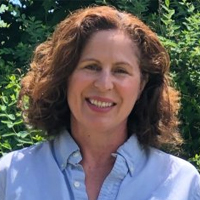 Editorial contributor Norann Oleson, raised on a New England farm where she started gardening as a youth, founded her own landscaping business and developed a great passion for vegetable gardening and growing fruits, berries, herbs, and spices.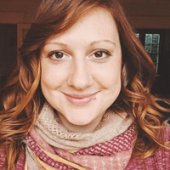 Daily Editor Amanda MacArthur manages a large food and herb garden at her home in western Massachusetts. As a best-selling cookbook author, Amanda cooks using ingredients from her outdoor gardens in the summer and from her indoor hydroponic garden in the winter.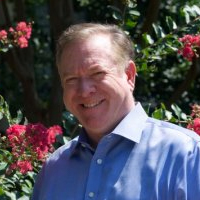 And I serve as Editor & Publisher, using gardening knowledge my schoolteacher father taught me and my seven siblings with the vast food and flower garden he maintained at home. Today, I tend to a small balcony food garden from my apartment in Washington, D.C.
Food Gardening Network also relies on expert gardening writers from across North America to share their tips, advice, and expertise with you.
If you already have your own food garden, please join us to see how we can help you make it better. If you don't have your own food garden, join us to see how we can help you get started. Food Gardening Network—for food gardeners and by food gardeners!
Yours for successful food gardening,



Bill Dugan
Editor and Publisher, Food Gardening Network
P.S. Thank you for reading my note and visiting Food Gardening Network– get FREE access right now to The Best Way to Grow Tomatoes— my FREE gift to you for visiting our website right now!