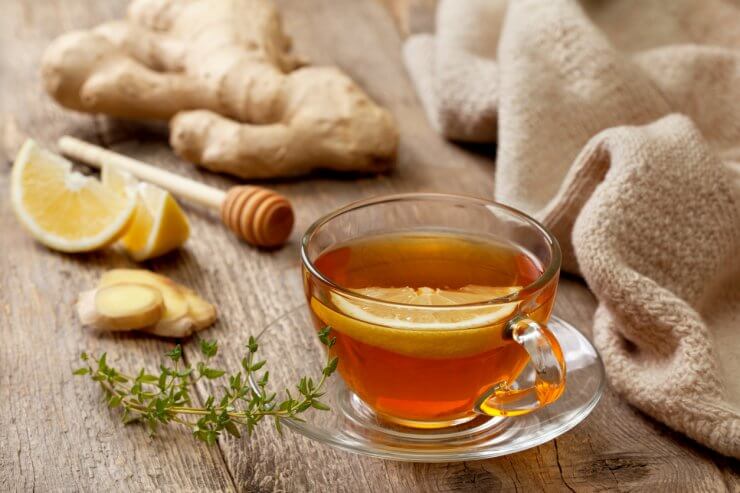 Tea is the kind of beverage you can enjoy anywhere, anytime. I know I do! You don't even need a reason to drink it — whether you're after its health benefits or you simply want to relish its delightful flavor, you can never go wrong with a cup or tumbler of tea close by. The best thing about tea is that you can drink it hot or cold, and it will be just as delicious either way. For me, having fresh thyme around in my garden for thyme tea is key.
Whenever I find myself longing for a cup of tea, it's often when I'm having a pretty stressful day. Otherwise, it's something I drink after meals, especially when I've had one too many spoonfuls! While there are various kinds of teas — all of them delicious in their own way — I prepare soothing thyme tea if I want a drink that invokes a sense of calm and relaxation. Among the many benefits of thyme is that it can improve your mood thanks to its aromatic and therapeutic properties. For centuries, thyme has also been used for medicinal purposes, particularly for alleviating coughs and colds. So, if you're feeling under the weather or you're just plain having a bad day, a serving of soothing thyme tea will help turn things around!
To make this tea even more appetizing, throw some honey into the mix, along with a slice of ginger or lemon for a slightly spicy or citrusy tang. These blend well with thyme's naturally fresh, earthy, and floral taste. Savor this tea slowly and let its warmth soothe your itchy throat or brighten up your mood for the rest of the day!
Print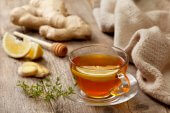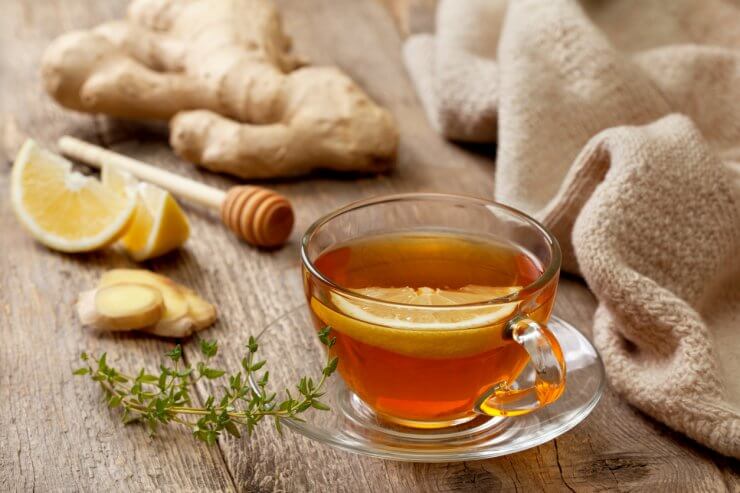 Soothing Thyme Tea
Thyme has been used for medicinal purposes for centuries. Thyme is known especially for soothing coughs and colds. It's very easy to make thyme tea; enjoy it on its own or with a slice of ginger or lemon and a little honey. Your throat will thank you!
Author:
Prep Time:

3 minutes

Cook Time:

5 minutes

Total Time:

8 minutes

Yield:

Serves 1

Category:

Beverages
Ingredients
3

fresh thyme sprigs

1 1/2 cups

water
Ginger or lemon slices, honey (optional)
Instructions
Bring water to a boil. In the meantime, place thyme springs in a mug. (You can chop the sprigs or place them in a tea ball infuser. If you don't have fresh thyme, add a teaspoon of dried thyme to the infuser.)
Pour the boiling water over the sprigs or infuser and steep for 3 to 5 minutes.
Add ginger or lemon slice and/or honey and sip slowly.
If you've never grown thyme, or have only grown one kind, you're missing out on one of the most versatile and easy-to-grow herbs in the garden. With our It's About Thyme Gardening Guide, you'll have everything you need to know about growing and enjoying this versatile herb.
Have you tried this thyme tea recipe? It's a perennial favorite—please tell us how it turned out for you.