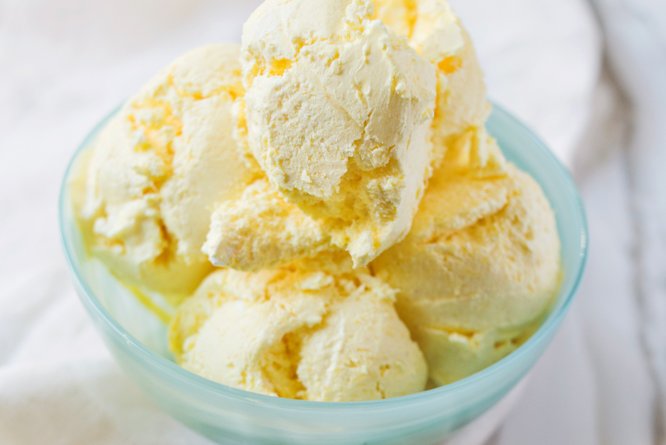 Pineapples are wonderful as a dessert item or ingredient. Now what about this Magical Pineapple Whip? Now that's a dessert you don't see every day, right? It's an extra special treat that isn't complicated to make. In fact, for this Magical Pineapple Whip, you only need four ingredients and a little bit of patience!
The secret to this delicious recipe? Fresh pineapple, ripe bananas, and a little coconut ice cream (or coconut milk) and a dash of lemon juice in a blender. Like I said, it's super easy! Freezing the pineapple and banana first helps create the icy concoction you'll be eating by the spoonful when it's ready, and the ice cream or coconut milk will help it blend better. The result is a nice blend of sweet, tangy, and creamy that's wholeheartedly tropical!
The whole preparation process can take about 15 minutes, but you do have to wait an hour for the pineapple and banana to get slightly frozen first.
Like many frozen delights, this Magical Pineapple Whip is a great party dessert or something that can cool you down on a hot day. It's also a great treat to serve to kids when you want them to enjoy ice cream, but without all the added processed sugar. More than just a unique frozen smoothie recipe, this Magical Pineapple Whip can bring a huge smile to everyone who eats it!
Print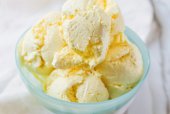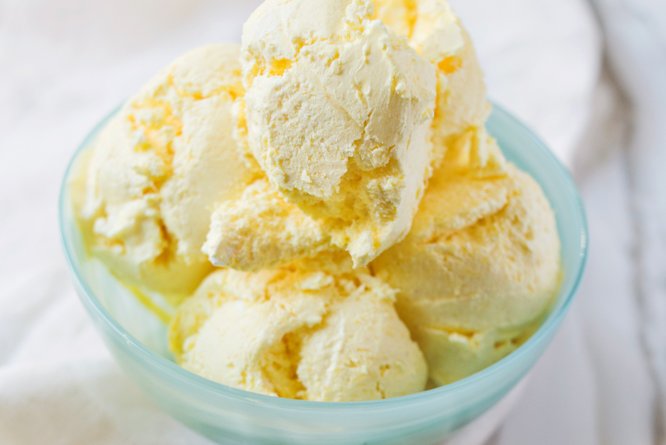 Magical Pineapple Whip Whip
Make your dessert more vibrant and magical with this creamy and refreshing Magical Pineapple Whip!
Author:
Prep Time:

15 minutes

Freezing Time:

1 hour

Total Time:

1 hour 15 minutes

Yield:

Serves 4

Category:

Desserts
Ingredients
2

ripe bananas

4 cups

freshly chopped pineapple

1 tsp

lemon juice

1/4 cup

coconut ice cream, coconut milk, or almond milk
Instructions
Freeze your pineapple and banana for at least an hour.
In a blender, combine the banana, pineapple, lemon juice and ice cream or milk until combined.
Scoop out and enjoy.
What do you think of this recipe? Have you had a Magical Pineapple Whip before? I'd love to read your thoughts in the comment section.