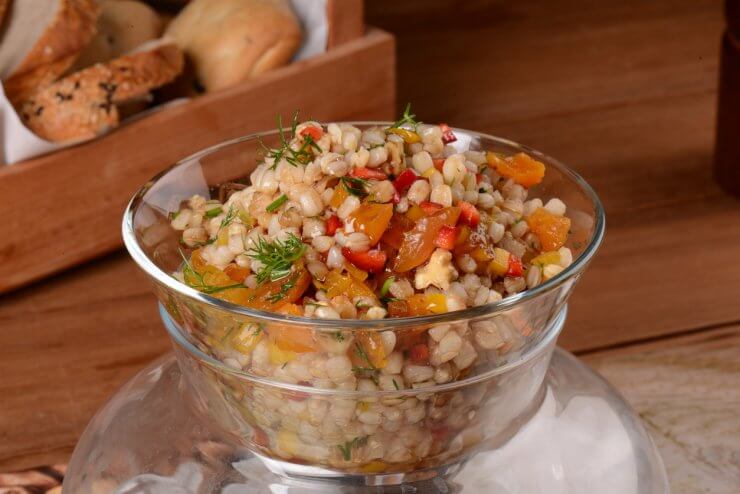 Eating healthy is often associated with bland, boring food. But with a little creativity, that doesn't have to be the case. Eating healthy can be effortless and enjoyable if you know just how to change up your meals to get something delectable!
Take quinoa for example: just hearing the name can bring up images of fancy diets and superfoods. If you've encountered poorly prepared quinoa, its bitter taste might have put you off diet fads altogether. But did you know that when cooked the right way, quinoa can have a mildly nutty, earthy flavor that's made even more appetizing by its fluffy texture? This gluten-free, ancient grain rice substitute can taste like roasted peanuts and roasted sesame seeds when cooked to perfection.
And you know what else can make this even more delicious? Kumquats, of course!
That's right! These brightly colored, olive-sized fruits can be the perfect ingredient for your hefty but healthy Kumquat Quinoa Bowl! Light, colorful, and deliciously exotic, this Kumquat Quinoa Bowl gives a new spin on healthy eating.
When making the dressing, other citrus fruits come into play, like grated rinds from lemon and blood orange, as well as a bit of juice from your orange and lemon, too. If you're all out of blood oranges, you can just pick another sweet citrus instead. What's important is that there's a balance of sweet and tangy to go well with the quinoa's nutty flavor. Toss in some coriander, cumin, paprika, and olive oil, and you've got a dressing for all seasons!
For the salad bowl, kumquats, beets, orange sections, and diced avocados enliven the simplicity of quinoa. Not only is this an explosion of flavors but it looks like a firework of colors, too!
If you're ready to eat healthy, this Kumquat Quinoa Bowl is exquisite and guilt-free!
Print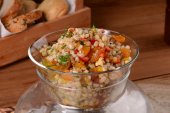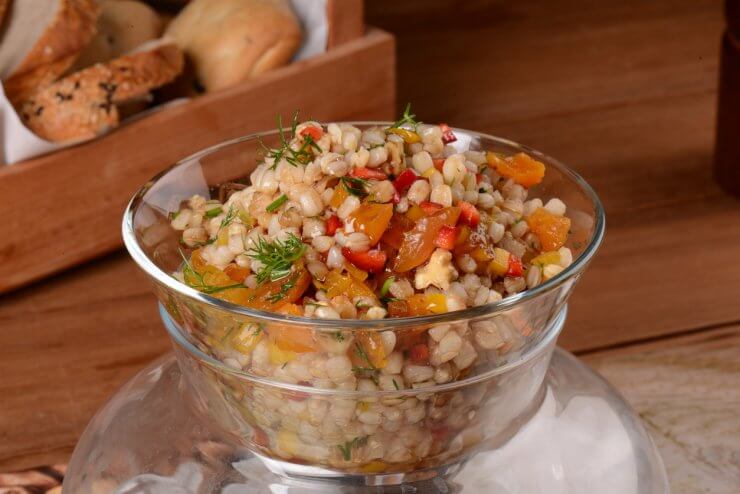 Kumquat Quinoa Bowl
Take a hefty helping of healthy and put together this delicious, nutritious, colorful Kumquat Quinoa Bowl. You'll get vitamins galore, plus great taste and texture.
Author:
Prep Time:

20 minutes

Cook Time:

20 minutes

Total Time:

40 minutes

Yield:

Serves 4

Category:

Salads & Dressings
Ingredients
Dressing

1/4

finely chopped scallions

2 teaspoons

grated orange rind (blood orange is especially good)

1 teaspoon

grated lemon rind

2 tablespoons

orange juice

1 tablespoon

fresh lemon juice

2 teaspoons

finely chopped cilantro

1/4 teaspoon

salt

1/4 teaspoon

ground coriander

1/4 teaspoon

ground cumin

1/4 teaspoon

paprika

3 tablespoons

olive oil

Salad

1 cup

uncooked quinoa

1 3/4 cups

filtered water

1/2 teaspoon

salt

1 cup

orange sections, peeled and chopped

1 cup

diced avocado, peeled

6

kumquats, sliced and seeded

2

medium cooked beets, cut in wedges
Instructions
Combine onions, orange rind, lemon rind, orange juice, lemon juice, cilantro, salt, coriander, cumin, paprika, and olive oil in a mixing bowl. Whisk all ingredients together. Set bowl aside.
Rinse quinoa thoroughly and drain.
Combine the water, quinoa, and 1/4 teaspoon salt in a medium saucepan and bring to a boil.
Cover the saucepan, reduce the heat, and simmer the quinoa for about 10 minutes, until all the water is absorbed.
Remove the saucepan from the heat and fluff the quinoa with a fork.
Combine the quinoa, blood orange sections, avocado, and kumquats in a large bowl.
Add the dressing and toss the salad gently to coat.
Put 1 cup of salad onto a plate and top with about 1/2 cup of beets.
Notes
Use blood orange in this recipe if you can; otherwise, choose a sweet citrus to go with the kumquats.
Have you tried this recipe? It's a light, healthy lunch—please tell us how it turned out for you. For more information about growing kumquats, check out our Crazy For Kumquats gardening guide.