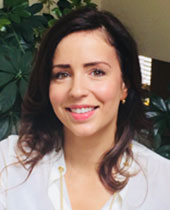 Hello, and welcome to the May/June 2022 edition of RecipeLion Magazine! This is such a wonderful time of year for those of us who love to cook. All those fresh vegetables of late spring and early summer are ready (or almost ready) and everything just tastes so magical. Farm stands and markets are in full swing and if you have your own garden, you may already have vegetables like beets, summer squash, and peas in your kitchen. 
As we head into late spring and early summer, I think all of us here are excited to eat lighter, fresher meals. I do love the hearty stews, early root vegetables, and cool weather greens like spinach that we have in early spring. But as the gardens take off and we have an abundance of early leaf lettuce, berries, peas, and other spring vegetables, it's nice to switch to ingredients that feel more seasonal. 
Many of us are moving our meals outdoors, too. Spring and early summer call for lunches on the back porch or a light meal around the picnic table with a fire going to ward off the still cool air of spring evenings. That extra sunshine just makes a fresh garden salad feel like the right thing. 
In this issue of RecipeLion Magazine, our hope is to capture some of that excitement and anticipation of warmer weather, longer days, and relaxed meals. You'll find more than 40 salad and salad dressing recipes in here, from forgotten classics to light sides to savory meal-worthy salads. 
Here are some of the recipes you can look forward to in this issue. 
Simple Salad Dressings
If there's one thing that can make a good salad a masterpiece, it's a fresh, homemade dressing. You can't go wrong with a Lemon Vinaigrette. I almost always have that one in my refrigerator. But it's nice to have options. Here are some of the other salad dressing recipes you'll find in this section: 
Japanese Ginger Salad Dressing

:

It's pretty hard to miss with its vibrant orange color and zesty fragrance. But more than that, what makes this dressing truly one for the books is its fresh and light taste. Its mild but sweet-spicy flavor pairs well with a bowl of cold, crispy iceberg lettuce or other crunchy greens.

Creamy Pumpkin Seed Dressing

:

What's great about this recipe is that you can have a delicious mix of sweet, salty, tangy, earthy, and creamy with that extra punch of garlic. If you're using roasted pumpkin seeds, you get a subtle but delightful smoky flavor underneath that creamy goodness. 

Raspberry Vinaigrette

:

Of course, it goes without saying that fresh raspberries are a must in this recipe! You know as well as I do that nothing beats the taste of freshly-picked raspberries. And let me tell you, this Raspberry Vinaigrette is top notch.
Sweet and Savory Salads
These salads make a perfect lunch or light dinner. You'll find some unique flavor combinations here and maybe a few things you hadn't thought of before as salad ingredients. I promise, though, try these salads and they'll be on your menu regularly. 
Dandelion Greens Salad with Dandelion Fritters

: I know dandelions get discounted as weeds, but they are quite tasty! The greens are a little on the bitter side, while the flowers are a pinch sweet. In any case, this salad is one you'll want to make over and over. 

Strawberry Spinach Salad

:

This salad isn't just a pretty face — it's also flavorful and absolutely delectable! Plump, freshly picked strawberries are juicy and bursting with sweetness, along with a hint of acidity. Raw spinach, on the other hand, has a refreshing and mildly sweet taste, making it perfect for salad dishes.

Roasted Beet, Peach, and Goat Cheese Salad

:

If you need something to brighten up your day, and you've got some time to spare, then why not try making this Roasted Beet, Peach, and Goat Cheese Salad? Not only will you get a vibrant and healthy dish, but you'll be able to enjoy varying levels of sweetness that's hard to resist!
Salad Classics
There's a lot of fun to be had in mixing new flavors and ingredients for a fresh, tasty salad. There's also something to be said for the classics. They've been around for a while, and for good reasons. 
Homemade Ultimate Caesar Salad

:

The most enjoyable part of making this salad is that it's a great exercise in trying to balance all the distinct flavors to make them coincide with each other. Adding

avocado

slices, in particular, not only lends it a soft and creamy texture, but it also helps harmonize the saltiness, tanginess, and subtle spice from all the other ingredients.

Traditional Greek Cucumber Salad

:

Crunchy, refreshing lettuce that most of us have come to know as a salad staple isn't something you'd find in a Traditional Greek Cucumber Salad. In its place are cucumbers and tomatoes combined with olives, red onion, a light dressing, and — you guessed it! — feta cheese.

 

Waldorf Salad

:

What do you make when you don't know what to make? Try going back to the classics. The Waldorf Salad is a classic recipe—and proof that you don't need a lot of fancy ingredients to make a tasty impression.

 
Lettuce-Free Salads
Nothing against lettuce, but you can make a lot of salads without it. Grains make a great alternative, as do cucumbers, pea greens, and plenty of other ingredients. Try out some of these and see what you think.
Easy Cucumber Salad with Dill

:

The tangy, pickled flavor in this Easy Cucumber Salad with Dill comes from no less than three vinegars, plus fresh dill and the bright, spicy red onion slices. The dill brings everything together, adding texture, visual interest, and that distinctive dill flavor.

 

Basil-Watermelon Salad

: S

weet, juicy watermelon is combined with fresh basil for a burst of flavor. This Basil-Watermelon Salad allows for lots of creativity with ingredients which makes it perfect for BBQ's too.

Double Pea and Feta Salad

:

Two types of peas give this salad its distinct texture. The plump, crisp pods of sugar snap peas easily make this a crunchy snack. Meanwhile, the shelled English peas offer a sort of playfulness to the dish, making it a treat to savor.
Dessert Fruit Salads
Fruits are traditional desserts in many culinary traditions. You'll find fruit plates on dessert menus in Europe, and various Asian desserts highlight fresh fruits. These dessert fruit salads continue the tradition and offer a healthy alternative to many other dessert options.
Melon Salad:

This is pretty much a celebration of all your favorite melons, spiced up with a little freshly grated ginger and some lime zest and lime juice for balance.

All-Day Tropical Fruit Salad

: There's nothing quite like the marvelous blend of sweet and tangy tropical fruits mixed together in smooth and creamy Greek yogurt. The subtle tartness of Greek yogurt acts as a balancer that harmonizes the diverse flavors of the fruits, all at once making them distinct but united. 
Chicken, Ham, and Egg Salads
You can make a full meal out of these salads if you want. Whether it's the spicy flavors of a Mexican chicken salad or the sweet blend of fruit along with savory chicken, these salads are sure to please.
Pineapple & Grape Chicken Salad

: Pineapples and grapes tend to be an underrated combo. Believe it or not, they can result in this delightful mix of sweet-tart flavors that will enliven any salad with a twist! Plus, with a hearty protein boost from cubed chicken, this Pineapple & Grape Chicken Salad is a healthy snack that can be super satisfying!

Mexican Grilled Chicken Salad

: Perfect for serving to guests on a lazy, summer afternoon, this delicious salad is bursting with flavor and packed with protein. This tasty salad has just about the right kick of spice to get your tongue dancing for more. 
Pasta & Potato Salads
It wouldn't be a collection of spring and summer salads if we didn't include some potato and pasta salads. Honestly, though, I think I could eat these any time of the year.
Lemon Sage Pasta Salad:

Homegrown veggies can seem a lot sweeter because they're fresh, but the citrusy combo of sage and lemons balances the sweetness out. Parmesan cheese gives this dish an added salty touch, while the butter and olive oil brightens up the colorful ensemble.
Parsley Potato Salad

: Potatoes are some of the easiest vegetables to grow in your backyard so if you're already well on your way to harvesting a batch of parsley, consider cultivating some potatoes to have the ingredients for this tasty salad on hand.
I hope you enjoy the latest issue of RecipeLion Magazine as much as we've enjoyed putting it together. We're so happy to be here cooking with you and we're looking forward to many more recipes, dishes, and meals to share. 
Happy cooking—and happy eating!

Kim Mateus
Editor & Publisher
P.S. Please enjoy this issue of RecipeLion Magazine, and let me know what you think about it by commenting below with your feedback! Your input is valuable to us and can help us make improvements.