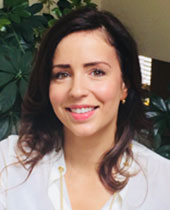 Instead of big holiday gatherings, this year will find us celebrating close to home with the people we love the most. While Thanksgiving, Christmas, Hanukkah, and Kwanzaa may be a little more quiet than normal, that's no excuse to skip the savory dinners, the sweet winter treats, creative cakes, and amazing breakfast goodies. 
The November/December 2020 issue of RecipeLion Magazine is a celebration of the foods we love. From a full Thanksgiving menu to delicious Christmas cookies to last minute treats like a quick and easy fudge. You'll find four incredible cake recipes to help you bring out your inner baking creativity, treats that highlight seasonal flavors like maple and pecan, and delicious Hanukkah classics. 
Whatever may come our way this holiday season, we know that food can bring together family and friends both near and far. As a bonus, the 35 seasonal delights in this issue won't leave your kitchen in disaster mode! Here are some of the recipes we're celebrating. 
Thanksgiving Your Way
With Thanksgiving just around the bend, this issue starts with a full Thanksgiving menu,
Maple Magic
We all know late fall and early winter is cookie season, right? It's also maple season! Yum! This issue of RecipeLion Magazine features a special section dedicated just to the delectable flavor of maple.
Cookie Fix
More cookies? Yes, please! You can never have too many cookie recipes, especially with the holidays in full swing. In addition to the maple cookie recipes, this issue also features some of our favorite cookie recipes, perfect for a traditional cookie platter.
Winter Treats
You don't have to stick with cookies for winter indulgences! The season calls for all sorts of sweets, from brownies to snowballs.
Fudge It!
Personally, I could enjoy fudge any time of year, but there's something about the holiday season that's perfect for fudge.
Pecan Perfection
Pecans are ideal for holiday treats. They're naturally sweet, and they add a little texture and crunch while still being soft enough to blend into any recipe.
Creative Christmas Cakes
What can I say about cakes? They're the kings and queens of desserts!
Leftovers
Leftovers are just as much a holiday tradition as the holiday meals themselves! The question is what to do with all of that food!
Fried and True
There's no way around it; fried foods are darn tasty.
I hope you enjoy the latest issue of RecipeLion Magazine as much as we've enjoyed creating it. We're so happy to be here cooking with you and we're looking forward to many more recipes, dishes, and meals to share. 
Happy cooking—and happy eating!

Kim Mateus
Editor & Publisher
P.S. Please enjoy this issue of RecipeLion Magazine, and let me know what you think about it by commenting below with your feedback! Your input is valuable to us and can help us make improvements.