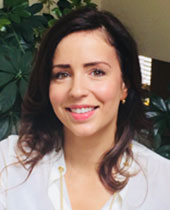 It's a new year and hopefully yours is off to a great start. Even though it's just the turn of a calendar page, there's something about a new year that gives us a fresh perspective. Of course, around here that means looking at fresh new recipe ideas and sharing them with you. And I have to tell you, the January/February 2021 issue of RecipeLion Magazine is loaded with delicious, healthy meals designed, as always, to work with the busy schedules of modern life. 
We're starting with breakfast recipes that will give you the energy you need to get moving. Then we have some powerfully nutritious soup recipes you can make quickly enough for a hearty lunch.
And in case you're like me, and wish you didn't need to clean the kitchen after cooking, you'll find several one-dish dinners that require minimal cleanup. Of course, we aren't about to skip dessert. Espresso Sugar Cookies, anyone?
Check out some of the recipes!
Big on Breakfast
It's the most important meal of the day, so might as well make it the most delicious, too!
Soup-er Soups
There's nothing like a bowl of hot soup on a cold winter day. It's even better when you can put all the ingredients in a slow cooker and forget about them for a few hours. All those flavors just stewing together over time gives you such a delectable, wholesome taste. 
One-Dish Dinners
I love to cook. That's no mystery. But honestly, when you have a busy day and the dog needs to go out and you're feeling a bit done, it's tough to cook knowing that you have to clean up afterwards. This is the very reason you'll find a section in this issue of RecipeLion Magazine dedicated to One-Dish Dinners that are nearly mess-free.
Midwinter Citrus
A splash of citrus can do wonders to brighten a grey winter day.
Salad Spotlight
I love a good salad for lunch. It's enough to keep me energized through dinner without feeling weighed down from a heavy meal.
Have a Heart
Livin' La Vida Mocha
What would a cooking magazine be without dessert? In this issue, we're Livin' La Vida Mocha, with coffee-themed desserts!
I hope you enjoy the latest issue of RecipeLion Magazine as much as we've enjoyed creating it. We're so happy to be here cooking with you and we're looking forward to many more recipes, dishes, and meals to share. 
Happy cooking—and happy eating!

Kim Mateus
Editor & Publisher
P.S. Please enjoy this issue of RecipeLion Magazine, and let me know what you think about it by commenting below with your feedback! Your input is valuable to us and can help us make improvements.