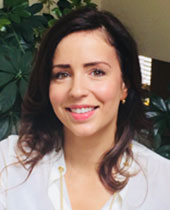 Cooler days call for warmer meals. And the September/October 2020 of RecipeLion Magazine has over 30 soups, chilis, hearty dinners, and yes, desserts to warm you up! All those late summer vegetables like fresh corn and the early fall fruits like apples and pears are a home cook's best friend. Then there are those seasonal favorites like pumpkins and sweet potatoes. Yum! I just adore fall for all those wonderful ingredients that make meal prep a breeze. 
That's what this latest issue of RecipeLion Magazine is all about. You'll find recipes for every one of these staple fall foods, from aromatic, cozy soups to oven-roasted goodness to desserts you'll want to make again and again. Thinking about a seasonal cobbler? It's here. A stick-to-your-ribs pork chop dinner? You'll find that, too. 
This issue is your guide to awesome autumn recipes designed for busy lives. These recipes are quick; they're easy; and they work every time. You don't have to be a professional chef or kitchen wizard to enjoy a delicious, home-cooked meal any night of the week. Here are just some of the recipes you'll find here.
Warm & Cozy Soups
Get wrapped up in a cozy blanket of deliciousness. On those autumn days when rain and wind and dropping temperatures come through, there's nothing better than a bowl of soup.
Chilly Day Chili
The great thing about any chili is that it tastes even better the day after you make it, so prepare enough for leftovers and you'll truly have a tasty lunch the next day. 
Harvest Dinners
From chili and soups to big, filling meals, there's no mistaking an autumn recipe.
Pork Chops 3 Ways
I won't give away all three versions here, but you have got to try this one.
Small Tastes of Fall
Enjoy the perfect little taste of fall with these mini dessert recipes.
Autumn Cake
If you like the spicy, rich flavor of cinnamon, wait until you try these desserts!
Happy To The Core
Seriously. How can you not be happy with a big bowl of cobbler or pudding sitting in front of you?
I hope you enjoy the latest issue of RecipeLion Magazine as much as we've enjoyed putting it together. We're so happy to be here cooking with you and we're looking forward to many more recipes, dishes, and meals to share. 
Happy cooking—and happy eating!
Kim Mateus

Editor & Publisher
P.S. Please enjoy this issue of RecipeLion Magazine, and let me know what you think about it by commenting below with your feedback! Your input is valuable to us and can help us make improvements.