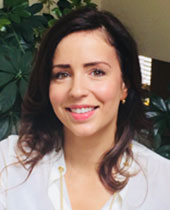 Spring is just right for celebrating in the kitchen. Sure, I feel that way about every season, but there are so many rich flavors and textures to explore with these longer, sunnier days. There are still cool evenings when you can enjoy a comforting dish baked in the oven, and you get warm days that lend themselves to easy casseroles and quick, light lunches. 
I think the most challenging part for me is deciding what I want to make! I will tell you, no matter what's on the dinner table, dessert is a given. You'll find more than a dozen dessert recipes in the latest issue of RecipeLion Magazine. They're all super-easy to make, too. 
In fact, all the recipes in this issue are created with busy, working families in mind. You should still be able to enjoy a delicious, healthy meal even when you're trying to fit in PTO meetings, dog walks, and a few minutes of downtime. 
The issue opens with five mouth-watering brunch recipes that go great with pajamas and coffee. Then you can find lunch, dinner, and those delectable desserts (although I promise not to tell if you sneak the Glazed Coconut Pound Cake to the breakfast table).
So whether you're new to the kitchen or an avid home chef who can't seem to find the time to cook, you're in the right place. Here are some of the recipes you can find in this issue.
Best Brunch
Lunch al Fresco
We love adding a little twist here and there to spice up lunches. So when you look through these recipes you'll notice some fun ingredients like pimento-stuffed olives, plenty of paprika, and Sriracha mayo. These are perfect for those gorgeous spring days when you want to take your lunch outdoors and enjoy the fresh air, the singing birds, and that warm sunshine.
Delicious Dinners
Some nights, you just want a nice, comforting dinner hot from the oven. These recipes are perfect for those nights.
Crazy for Coconut
Something about coconut just feels relaxing to me. Maybe it's the thought of beachy locales with fresh coconuts all around, but these recipes take me away to that special place.
Pastel Desserts for Spring
I kid you not, the desserts in this section are made to make your sweet tooth happy.
I hope you enjoy the latest issue of RecipeLion Magazine as much as we've enjoyed creating it. We're so happy to be here cooking with you and we're looking forward to many more recipes, dishes, and meals to share. 
Happy cooking—and happy eating!

Kim Mateus
Editor & Publisher
P.S. Please enjoy this issue of RecipeLion Magazine, and let me know what you think about it by commenting below with your feedback! Your input is valuable to us and can help us make improvements.