Maybe I'm biased, but there's just nothing like a sun-ripened tomato straight from the garden. I always try to keep a stash of summer tomato recipes around so I can take advantage of these delectable pieces of heaven. They're so rich and full of flavor. And there are so many varieties to try. You've got the heirloom Brandywine Pink beefsteak tomato, with its sweet, old-fashioned flavor. There's the Black Krim, with an almost smoky, salty taste. There's the Cherokee Purple, another type of beefsteak, that gets compared to zinfandel wines. 
My point is that the middle of summer, when those tomato plants start producing, is the most magical and wonderful time of the year for many gardeners. The thing with tomatoes, however, is that you can't keep them around for too long. Unlike winter squash or onions, or other similar veggies, tomatoes have a pretty short shelf-life. That's kind of what makes them special, though. 
So what are we going to do with all these tomatoes? What else?! Make some delightful summer tomato recipes!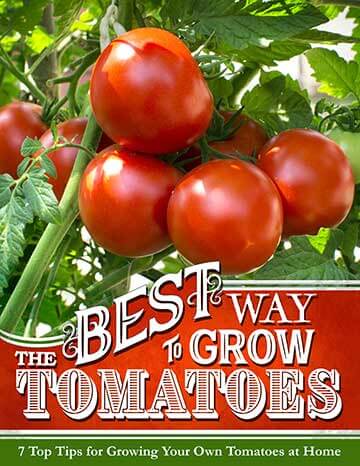 Discover 7 top tips for growing, harvesting, and enjoying tomatoes from your home garden—when you access the FREE guide The Best Way to Grow Tomatoes, right now!
10 Summer tomato recipes you can't live without
Okay, maybe you can live without these summer tomato recipes, but why would you want to? They're right here. For free! 
1. Tomato Basil Mozzarella Salad: There's a reason that Tomato Basil Mozzarella Salad is a classic; it highlights some of the best tastes of summer!
2. One-Pot Chicken with Fennel and Tomatoes: Who doesn't love an easy, delicious meal? Fragrant fennel and garden-fresh tomatoes make the One-Pot Chicken with Fennel and Tomatoes recipe a taste sensation the whole family will love.
3. Cherry Tomato Salad: The homemade vinaigrette makes this Cherry Tomato Salad recipe sparkle, while a variety of cherry tomatoes brings lively color and flavor to your table. 
4. Balsamic Bruschetta: I feel like a nice Balsamic Bruschetta is one of those summer tomato recipes that gets sadly overlooked. It's simple. It's elegant. And it makes a great addition to any evening barbecue or afternoon luncheon.
5. Fresh Tomato Salsa: One of the things I love about Fresh Tomato Salsa is how many ways I can use it in the kitchen. It's great with tortilla chips. You can add it to scrambled eggs for a little breakfast kick. And you can add or subtract the peppers to make it as spicy or not as you like.
6. Roasted Tomato Sauce: Why buy sauce in a jar when it's so easy to make your own Roasted Tomato Sauce with garden-fresh heirloom tomatoes? And if your garden is overflowing with tomatoes, this recipe freezes well, so you can make a big batch and have some anytime you want.
7. Salsa Seafood Soup: Of all the summer tomato recipes, this is the one that most makes me feel like I'm on a beach vacation. This chilled Salsa Seafood Soup is best served under a blue sky with your favorite white wine or ice-cold beverage of choice.
8. Stewed Tomatoes: I love Stewed Tomatoes if for no other reason than it's a simple way to use up an overabundance of tomatoes. Plus, it's easy to freeze, so when I want that delicious homegrown tomato flavor in the depths of winter, I just have to walk into my kitchen.
9. Chicken Cacciatore: Is Chicken Cacciatore the perfect end-of-season recipe? Quite possibly, but I didn't want to take any chances, so I made it even more perfecter. (Yes, I just made up that phrase. Merriam-Webster has to catch up.) This slow-cooker version is a belly-warming celebration of those last cherry tomatoes before the leaves start turning.
10. Fried Green Tomatoes: Did I save the best for last? I'll leave that for you to decide, but there is something undeniably enchanting about Fried Green Tomatoes. If you haven't had this southern classic, don't wait. There are no words to describe the joy this simple dish embodies. 
Of course, these summer tomato recipes aren't the only way to experience the joy of garden-fresh tomatoes. I do love these recipes, but don't forget to savor the rapturous feeling that comes with biting into a slice of tomato as is, unadorned and absolutely perfect.
Grow Bigger, Better Tomatoes at Home
Tomatoes are the most popular plant for home gardeners! With our Tomato Collection, you'll have everything you need to know about growing and enjoying this versatile food. From the history and background of the mighty tomato to specific advice about soil requirements and fertilizer … from watering techniques to details about avoiding tomato rot … from easy-to-make and delicious recipes that will allow you to enjoy the fruits of your gardening labor to the nutritional benefits of tomatoes—get it all in our Tomato Collection right now!
Do you have any favorite summer tomato recipes to share in the comments? I'm always excited to try something new.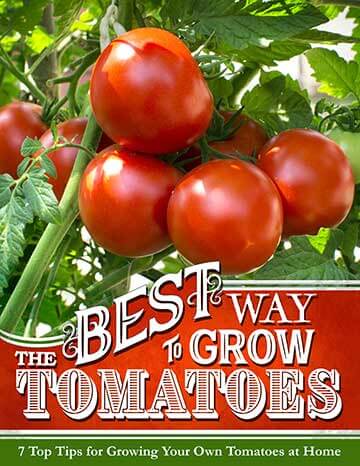 Discover 7 top tips for growing, harvesting, and enjoying tomatoes from your home garden—when you access the FREE guide The Best Way to Grow Tomatoes, right now!