Summer squash is low in saturated fat and sodium, and very low in cholesterol. It is also a good source of protein, vitamin A, thiamin, niacin, phosphorus, and copper, and a very good source of dietary fiber, vitamin C, vitamin K, riboflavin, vitamin B6, folate, magnesium, potassium, and manganese. The only downside to summer squash is that a large portion of the calories come from sugars.
Yellow squash is also rich in manganese. This mineral helps to boost bone strength and helps the body's ability to process fats and carbohydrates.
Here are the nutrients in a medium-sized (about 7 ounces) summer squash: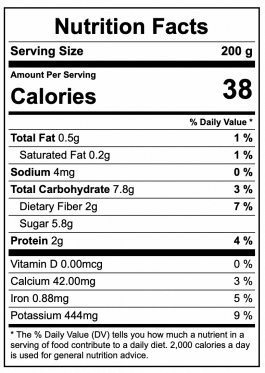 Here is the portion of minimum daily uptake for these compounds:
Vitamin A: 7%
Calcium: 2%
Vitamin C: 55%
Iron: 3%
Vitamin B-6: 20%
Magnesium: 8%
Now that you know all these nutrition facts about squash, will you be growing and eating more of it? Please tell us what you think.