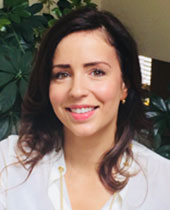 Smoky grilled meats, sweet and juicy corn, and cold vanilla ice cream are the smells and flavors I love in the summer. For this July/August issue of RecipeLion Magazine, we wanted to create a guide to some of the best summer meals we could think of. You'll find the bounty of the season in these recipes: heirloom tomatoes, delicious peaches, summer squash, fresh shrimp, spiced chicken and so much more. 
There's a complete menu for hosting a small backyard dinner party, plenty of summer desserts and treats, and a selection of recipes that highlight the sweet, golden goodness of straight-from-the-farm corn. With more than 30 summer recipes, most taking well under 30 minutes to prepare, there's something here for any night of the week. 
Ready to see what we can do with all those yummy veggies from the garden?
Backyard Summer Dinner Party
I love a good backyard dinner party. Stock the cooler, fire up the grill, and get the fire pit going, and you're pretty much guaranteed a good time.
Pineapple Pork on the Grill:

 Trimmed pork chops marinate in a blend of fresh orange juice, soy sauce, rice vinegar, brown sugar, ginger, garlic, and onion powder. Grill them with slices of pineapple and serve with a side of rice for a sweet and tangy taste of heaven. 

Summer Spiced Chicken on the Grill:

This recipe calls for a marinade of olive oil, garlic powder, cumin, coriander, paprika, chili powder, salt, and pepper. The nice thing about this one is that you can get plenty of flavor in every bite just by brushing the spice mixture over the chicken. No waiting on this one! In fact, you can have it prepped, cooked, and on the table in about 20 minutes. 
Fresh Off the Vine
Fresh garden tomatoes must be one of the best things about summer. There's just nothing like the taste of an heirloom tomato right off the vine! It would be wrong to not take advantage of them, right?
Heirloom Tomato Caprese Casserole:

 This is just like a traditional caprese salad, only it's hot. Slices of ripe-from-the-vine tomatoes, melty mozzarella cheese, and garden fresh basil are a match made in heaven, but we added a special ingredient that turns this classic into a full meal! 

Sliced Tomato & Eggplant Parmesan Casserole:

 This version of a well-known dish skips the breading for a healthier result, but the Parmesan and mozzarella cheeses really pack in the flavor.
Sweet Golden Goodness
Whether you grow it in your own garden or get it from the farm stand, there's not much that beats fresh sweet corn.
Grilled Corn & Blue Cheese: There's just something so perfect about grilled corn in the summertime. The tang from the blue cheese blends perfectly with the smoky grilled kernels — yum!
Fresh Sweet Corn Gazpacho: Served chilled, this cold soup is a refreshing summer dish. Garden fresh veggies like corn, bell peppers, heirloom tomatoes, and shallots are blended together to perfection and served with a drizzle of olive oil and a dash of lime on top.
Sun's Out Buns Out!
Let's face it, food is way more fun when it's served in a bun! It's a straight-up summer staple.
Homemade Buffalo Chicken Sandwiches: 

You just can't get this mouthwatering goodness anywhere else. Serve it with blue cheese crumbles and you've got a winner. 

Mama's Best Sloppy Joes: 

You

could

buy sloppy joe mix at the store, but where's the fun in that? Your family will love the way these taste, and you can easily tweak the recipe to give it more tomato flavor or make it less sweet. Make it your own! Make it tonight!
Summer Party Desserts
You know it would be impossible to create an issue of RecipeLion Magazine without a selection of desserts. A summer issue is no exception.
Peachy Keen
Fresh summer peaches, so juicy and sweet, make a perfect dessert.
Peachy Keen Peach Cobbler: 

What's better than a slow-cooked cobbler – especially served over a scoop of cold vanilla ice cream!

Just Peachy Pound Cake: Dense and full of flavor, this pound cake is the perfect way to enjoy your fresh summer peaches.
Confetti Concoctions
Full the ultimate in festive desserts, add some confetti.
No-Bake Confetti Parfaits: 

These colorful and festive treats don't require any baking at all! Just be warned – they can be addictive. 
I hope you enjoy the latest issue of RecipeLion Magazine as much as we've enjoyed putting it together. We're so happy to be here cooking with you and we're looking forward to many more recipes, dishes, and meals to share. 
Happy cooking—and happy eating!
Kim Mateus

Editor & Publisher
P.S. Please enjoy this issue of RecipeLion Magazine, and let me know what you think about it by commenting below with your feedback! Your input is valuable to us and can help us make improvements.