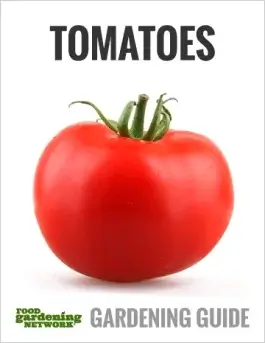 That's not entirely true. There are several ways to determine which tomatoes are the sweetest tomatoes to plant. Taste tests just happen to be my favorite, for probably obvious reasons. But you can also ask around, read blogs and articles like this one, or explore something called the Brix rating, which I'll get to shortly. 
First, a disclaimer: There are thousands of tomato varietals. Some sources put the estimate around 10,000 or more varieties. Inevitably, a list like this will miss some delicious tomatoes, especially since taste is subjective. That's why we stuck to some basic guidelines. 
To begin with, as exciting as it is to get a rare, hard-to-find heirloom tomato, we tried to stick with tomatoes that are at least moderately obtainable and growable. So that heirloom passed down through the hidden family garden that only grows every third year in one particular square mile of northern Georgia may indeed be one of the 10 sweetest tomatoes to plant, but it is not on this list. 
We also tried to mix it up with a few unique tomatoes and some that are more common. Lastly, you'll find a mix of full-sized, cherry, and plum tomatoes, because why not?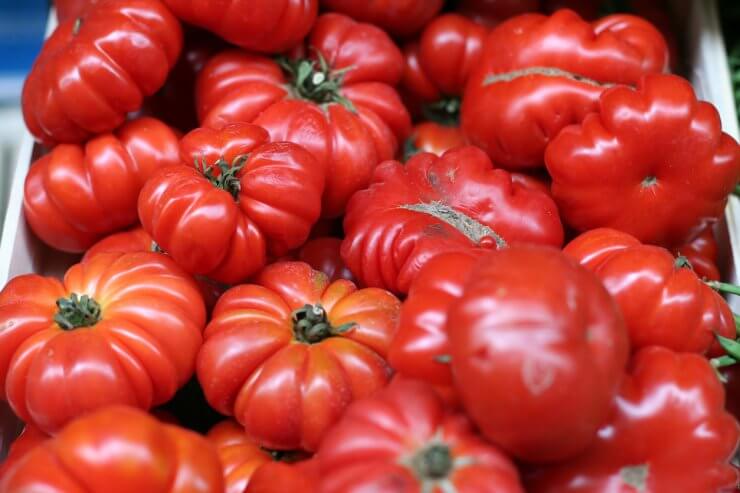 The Brix scale
To determine the sweetest tomatoes to plant in your garden, you have to have some standardized comparison points. Brix is perhaps the most well-known in the world of winemaking. Here's how Dawson Raspuzzi describes it in Winemaker Magazine: 
Brix is "is the percentage of sugar by weight in a liquid. The sugar level is determined by the specific gravity of the juice, and because water has a specific gravity of 1, Brix can also be expressed as a percentage of sugar in the liquid. For instance, if a juice measures 20 °Brix, that means the juice is 20% fermentable sugar."
So, a higher Brix score means the tomato has more sugars, aka is sweeter. But there's a catch. 
The Brix rating is not necessarily uniform across a particular variety of tomatoes. Soil health and composition, sunlight, water, temperature, and other factors all play a role in how sweet any particular tomato is. 
Nor does a high Brix rating always equate to great flavor. For example, while you and I might enjoy sweet tomatoes, some people prefer them on the more mellow side. That's okay, too. 
Remember, like so many other measurements, the Brix scale is simply a tool to guide you. It's a reference point. It's a decent way to avoid the heartache of lovingly tending to a tomato plant for months, only to find out the fruit is bland. 
Your average supermarket tomato has a Brix rating in the 4-6 range. Broccoli and squash both come in at 6-8. Personally, I don't find broccoli or squash to be sweeter than tomatoes. So, it really is important to compare apples to apples here. Or tomatoes to tomatoes in our case.
Finding a Brix rating for tomatoes is also not always possible, either. For example, neither Burpee, Victory Seeds, nor Johnny's Selected Seeds list the Brix rating for the tomato seeds they sell. I had wanted to create this list based on the Brix scale, but not every varietal has a Brix number, so instead, we've listed the ones we know and love as the sweetest tomatoes you can grow. 
The 10 sweetest tomatoes to plant in your garden this year (in alphabetical order)
1. Black Cherry: Juicy, sweet, and complex flavors highlight the unique look of this cherry tomato. This medium-sized dark purple heirloom cherry tomato grows easily and is a colorful addition to salads or as its own little treat. 
2. Brandywine Pink: This heirloom is prized for its sweet and slightly acidic flavor profile. It's a regular winner in tomato taste contests dating back to 1885. And it's a quite lovely and large tomato that's perfect for your BLT or burger. 
3. Candyland Tomato: With a name like Candyland, it certainly should be one of the sweetest tomatoes to plant. The fruit is smaller than you'll find with most cherry tomatoes, but that means it is super sweet. These are great in a savory tart or a salad.
4. Lucky Tiger: Larger than a cherry tomato, but smaller than a plum tomato, the Lucky Tiger fits perfectly in a pasta salad. Baker Creek Heirloom Seeds mention the sweet and tropical flavors of this fruit. 
5. Matt's Wild Cherry: This tomato originated and grew wild in eastern Mexico. Johnny's Selected Seeds describes them as having a superior flavor with high sugar content and lower-yielding than many cherry tomato varieties. 
6. Mr. Stripey: This heirloom, beefsteak-style tomato is quite the looker, with orange and red stripes on a yellow/orange skin. These tomatoes don't just look great: they taste great, too. Perfect for a Caprese salad!
7. Pink Lady/Pink Girl: You may see these seeds listed either way, but one thing is for sure, the Pink Lady tomato is renowned for its sweetness. The smooth skin is resistant to cracking, and the rich flavor is excellent for slicing or canning. 
8. San Marzano: You may know these plum tomatoes from the menu at your favorite Italian restaurant. Their popularity among gourmet chefs is a testament to their sweet, complex, and rich flavor.
9. Sun Gold or Sungold: These little tomatoes are aptly named; they look like tiny drops of sunshine. They're also some of the sweetest tomatoes to plant, with a Brix rating as high as 10.5. Pick them early, and they're a little on the tart side, but still delicious. When they're fully ripe, they pretty much taste like tomato candy. 
10. Supersweet 100: Again, with a name like Supersweet, you know it has to be one of the sweetest tomatoes to plant. These cherry tomatoes have good disease resistance and will produce well until frost.
Of course, there are so many delicious tomatoes out there that aren't on this list. Black Krim, Cherokee Purple, Green Zebra, and Mortgage Lifter tomatoes are all worth trying. And that's just a start!
To find out more about growing your own tomatoes, whether in containers or outdoors, be sure to read The Everything Tomato Guide: All You Need to Know About Growing, Harvesting, Cooking, and Eating Delicious Tomatoes. Get planting tips, learn what pests and diseases to watch out for, discover the difference between determinate and indeterminate tomatoes, and get plenty of delicious tomato recipes!