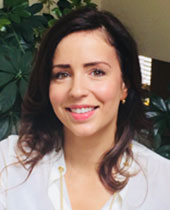 Fall is such a great time for food and cooking. From big holiday meals to cookie swaps to cakes and pies, this is a season of joy in the kitchen. That's what we hope you get from the November/December 2021 edition of RecipeLion Magazine. Because if there's one thing we want to share, it's that food is a time for joy and celebration.
And even though we aren't back to hosting the big get togethers, we can still bake cookies for our neighbors, package up candies for the kids' teachers, and enjoy a nice family meal.
So if you're looking for something to share with others or you just want a treat for yourself, check out some of the recipes in the latest issue of RecipeLion Magazine.
Cookies for Sharing
Some may call this season fall. Others say autumn or early winter. I call it cookie season! Let's be honest, I bet we all bake more cookies in November and December than the rest of the year combined. Although, maybe we should all bake more cookies throughout the year?
Flavors of the Season
'Tis the season for pumpkins, pecans, chocolate, and all those warm, spicy flavors that keep us going on chilly days.
Homemade Candies
There's something magical about homemade candies. Maybe it's because so few people make them or because they're perfect when you just want a little treat. I don't know for sure what it is, but what I do know is there so much easier to make than I realized.
Easy Holiday Feasts
The holidays aren't only about dessert. Put these main courses and sides on your table and watch the smiles grow as people dig in.
I hope you enjoy the latest issue of RecipeLion Magazine as much as we've enjoyed creating it. We're so happy to be here cooking with you and we're looking forward to many more recipes, dishes, and meals to share. 
Happy cooking—and happy eating!

Kim Mateus
Editor & Publisher
P.S. Please enjoy this issue of RecipeLion Magazine, and let me know what you think about it by commenting below with your feedback! Your input is valuable to us and can help us make improvements.