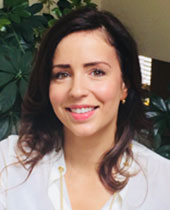 Welcome and thanks for joining us for the September/October 2021 issue of RecipeLion Magazine! This always seems to be a busy time of year. As we slowly move into the cooler weather of fall, many of our gardens are transitioning to those late season crops like kale, potatoes, broccoli, and winter squashes. And for those of us in cooler areas, it's also apple season!
I don't have an apple tree in my yard, but that's no matter. The orchards near me are so full that I only need about 20 minutes to grab enough apples to make pretty much as many apple recipes as I want. That's why we made sure to include a few apple dessert recipes in this issue.
Naturally, you'll also find plenty of recipes that take advantage of the flavors of fall. And as the days grow shorter and the temperatures creep lower, we're excited to fire up the oven and stovetop for some soups, baked goods, and some easy dinners filled with nice, warm flavors.
Here are some of the recipes on the menu in this issue.
Breakfasts for Chilly Mornings
I'll admit, it's hard to get out from under the covers on a chilly morning. These recipes definitely help with that.
Old-Fashioned Potato Doughnuts: Popular on the east coast (where we do love our doughnuts!), these potato doughnuts are famous for their fluffy texture and cinnamon sugar coating.
Gruyère, Bacon and Shallots Quiche: I do love the smell and sound of bacon frying on the griddle. And you can never go wrong with Gruyere cheese on pretty much any savory dish. That makes this Bacon and Gruyere Quiche a meal that doubles as a treat. Or is it a treat that doubles as a meal?
Slow Cooker Monkey Bread: This recipe is quick to throw together and will leave your kitchen with the sweetest smell on a chilly fall morning.
Cozy Soups
When the fall winds blow, and the leaves turn, it's time for soup. These soup recipes will keep you warm and cozy on the coldest nights. They also give you a nice way to enjoy some of your garden veggies!
Homemade Chicken Noodle Soup: 

This classic soup is easy to just grab off the shelf, but making a homemade version is much more rewarding! Fresh carrots, celery, and garlic help make this soup flavorful.

Roasted Cauliflower & Garlic Chowder: Roasting the cauliflower, garlic and shallot first makes this soup extra flavorful.
Broccoli Cheese Soup: Hearty and of course cheesy, this soup is the answer to a cold afternoon. Get your veggies in while still enjoying the indulgent cheesy goodness that makes this soup so wonderful.
All Squared Away
Whether it's a school bake sale or something to bring as a treat to the office or just to enjoy at home, these recipes give you the perfect snack-sized desserts.
Triple Peanut Butter Bars: If you're a peanut butter lover, these bars are for you! Packed with creamy peanut butter, peanuts, and peanut butter chips, these tasty bars are sure to satisfy even the strongest of peanut butter cravings.
Bourbon Pecan Pie Bars: Your favorite pie flavor, now bite-sized! Enjoy these boozy bars that feature the sweet pecan flavors you love without having to make a full pie.
Easy Fall Dinners
No matter how much you love to cook, some nights you just want something quick and easy. These dinners are just the ticket. Plenty tasty, but easy enough that you can have them on the table without too much fuss.
Mushroom Pork Chops: Pork chops are coated in a spiced flour mixture and then fried to perfection. Creating the mushroom sauce is easier than you might think! Once ready, combine everything and cook together for the perfect pairing of flavors that comes together in just 35 minutes!
Slow Cooker Honey Mustard Chicken and Broccoli: Cooking slow and low makes this chicken dinner flavorful and is an easy way to make a full meal. Brown sugar under the skin of each chicken thigh and fresh squeezed orange juice adds the perfect amount of sweet and tangy to this satisfying dish.
Broccoli Chicken Fettuccine Alfredo: Possibly the ultimate comfort food in its creamy, cheesy goodness, fettuccine alfredo is a fantastic recipe to have in your back pocket. This version uses broccoli and chicken to add a bit of protein and nutrients to a classic pasta dish.
All That and a Bag of Chips
I'll admit that chips are an indulgence that I try to go easy with. That said, they can add a nice texture and crunch to the right recipes. I know it may sound strange, but try it out. You might love it!
Corn Chip Chicken Casserole: Layers of Frito corn chips add the perfect crunch to this smoky chicken casserole. Onions, bell pepper, and garlic add fresh flavor while the cheese soup and shredded cheese make this dish an easy favorite.
Sweet on Fall
Fall fruits like apples and pumpkins are naturally sweet. So it only makes sense to use them for some delectable desserts.
Amazing Amish Applesauce Cake: Baking with applesauce makes this cake moist and fluffy and extra sweet. This traditional cake is baked from scratch and packed with flavor.
Easy Pumpkin Spice Roll: Your favorite fall flavors all rolled into one? Absolutely! This pumpkin cake is rolled with the most delectable cream cheese frosting for a wonderful presentation and an even more wonderful balance of flavor.
I hope you enjoy the latest issue of RecipeLion Magazine as much as we've enjoyed creating it. We're so happy to be here cooking with you and we're looking forward to many more recipes, dishes, and meals to share. 
Happy cooking—and happy eating!

Kim Mateus
Editor & Publisher
P.S. Please enjoy this issue of RecipeLion Magazine, and let me know what you think about it by commenting below with your feedback! Your input is valuable to us and can help us make improvements.