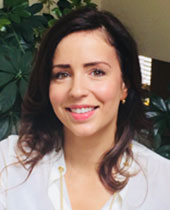 Rise and shine! It's time for breakfast! A few summers ago I was traveling through Vermont with a friend. We'd spent the night in a little roadside motel where the continental breakfast consisted of a vending machine and a pot of coffee that I'm pretty sure was left over from the night shift. The place was charming in every other way, but we were ravenous when we got back on the road. 
It was still early as we drove through the fog. Tall pine trees and occasional farmland framed the two-lane highway and then we had a vision. As we crested a hill, the trees gave way to rolling fields of grass and there in the distance was a sign that cheered two hungry and coffee-deprived travelers. 
I could be wrong, but I'm pretty sure at that moment the fog lifted, the morning sun warmed our skin, and I may have heard angelic voices. A rustic diner was just ahead! 
A kind waitress seated us, and I swear the menu was something from the best dream ever. Homemade pancakes with local maple syrup, fresh donuts, hash browns, baked oatmeal with wild Maine blueberries, eggs from the farm across the road, and bottomless cups of coffee.
I still remember that breakfast (pancakes and coffee!) with a smile and a hope that I can make it back to that diner someday. In the meantime, I've been happily making the breakfast recipes from this issue of RecipeLion Magazine. As much as I adore that diner, I love making breakfast and brunch in my own kitchen. I still get the bottomless cup of coffee and I don't have to get out of my pajamas! Here are some of the recipes in this issue.
11 Ways to Enjoy Eggs
Sure, scrambled eggs are fine, but a Bacon and Gruyere Quiche will be on my breakfast menu forever. Smoky, salty bacon paired with rich, creamy Gruyere is the kind of breakfast that starts your day right. This is truly a classic recipe, too. It's been around for about 700 years! Check out the recipe for a very brief and interesting history of this breakfast staple. Here are some of the other recipes you'll find in this section: 
13 Sweet Starts
When I walk into my favorite cafe on a weekend morning, the aroma of freshly baked bread and hot-from-the-oven cinnamon rolls is entirely enchanting. I could sit for hours, perfectly content to watch steam rise from a mug of coffee and listen to the bustle. With the right recipes, like these sweet treats, I can almost recreate that in my kitchen. Plus, at home my favorite seat is always available.
7 Savory Sides
Breakfast isn't all about the sweets. Savory sides can be great on their own, paired with eggs, or as an accompaniment to a sweet dish like pancakes. 
10 Healthy Smoothies and Juices
Sometimes you just want a quick, healthy breakfast to take on the run. Or you don't feel like having a big meal. Either way, smoothies and juices are the perfect solution. They're nutritious, quick to make, and some of them can be quite filling. 
I hope you enjoy the latest issue of RecipeLion Magazine as much as we've enjoyed putting it together. We're so happy to be here cooking with you and we're looking forward to many more recipes, dishes, and meals to share. 
Happy cooking—and happy eating!


Kim Mateus
Editor & Publisher
P.S. Please enjoy this issue of RecipeLion Magazine, and let me know what you think about it by commenting below with your feedback! Your input is valuable to us and can help us make improvements.