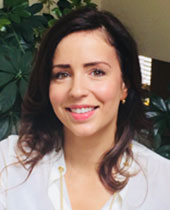 Who's ready for some sunshine and blue skies? I know we around here! And to celebrate, guess what we're doing? Cooking, of course! Spring and summer is such a wonderful time to enjoy food from the grill or a flavorful stovetop dinner or some fun recipes you can take with you. The May/June 2021 issue of RecipeLion Magazine has all of those.
You'll find more than 28 recipes that highlight the joy of cooking warm-weather meals. Whether you're feeling like vegetarian sushi rolls or a hearty chicken and rice dish or something you can put on the BBQ on a lazy weekend afternoon, this is your one-stop shop.
What's on the menu?
10 Ways with Chicken + Rice
Chicken and rice is a classic combo. So much so that we have not one, not two, but TEN chicken and rice recipes in this issue. (Did I mention we love chicken and rice?) This combo tastes great, it's easy to make, and you can make it so many different ways that it's like a full menu of options, but with only two main ingredients!
30-Minute Chicken Curry: 

You get a little sweet and a little heat in a thick, rich sauce that's brimming with aromatic spices. This is comfort food at it's finest.

30-Minute Fried Lemon Chicken: 

The tangy lemon sauce adds a hint of citrus that pairs perfectly with crispy fried chicken and sticky white rice. 

Smothered Sour Cream Chicken:

A simple sour cream-based sauce gives this chicken a tasty and rich flavor profile. Easy to throw together, this is a great weeknight meal when served with cooked brown rice.
Recipes to "Stick" With
One thing I've always loved about spring and summer is the classic "food-on-a-stick." Whether it's a local carnival or fair or just a peaceful day with a warm breeze and a kabob fresh off the grill, there's just something special about food you can carry around on a stick.
Marinated BBQ Chicken Kabobs with Pineapple & Bacon: 

You marinate the chicken for 2–3 hours, resulting in a tasty, full-flavored meat to put on the grill, along with that perfect blend of fruits, vegetables, and bacon for a sweet, tangy, spicy, and salty kabob that is probably as close to divine as you can get.

Tequila Time Shrimp Kabobs:

 too. In fact, this might be

the

summer barbecue kabob. The tequila and lime add a refreshing twist, while there's just enough paprika and chili to add a little spice.
Green Bean Season
Fresh green beans straight out of the garden are absolutely divine. Although, you can go with frozen green beans and make these dishes any time of year.
Shortcut Chicken and Dumplings Soup: All the flavors of chicken and dumplings but with one quick shortcut that makes this an easier recipe — crescent roll dough! Paired with a variety of vegetables, this recipe is a great way to add some fresh veggies to dinner.
How We Roll
Sushi, anyone? It's a lot easier to make than most people realize, and it's a real showstopper! Of course, not all rolls are sushi. How about some dessert rolls?
Quinoa Veggie Sushi Rolls:

are nice because you don't have to worry about using raw fish. Plus, once you get the hang of it, you can substitute other veggies pretty easily. 

California Avocado Rolls:

. These might be the best thing ever to serve on a sweltering summer afternoon. You only need four ingredients to get these no-bake appetizers into hungry hands!

Raspberry Jelly Cake Roll: 

Fluffy cake, sweet powdered sugar, and tart raspberry jam. This fun twist on your typical cake is easier than it looks and a perfect treat any day of the week.
Grilled to Perfection
Summer days call for meals cooked over an open flame.
30-Minute Grilled Jalapeño Popper Pork Chops: Take the flavors you love from Jalapeño Poppers and make a sauce to top pork chops for a completely different type of pork dish. The grilled pork adds a smoky flavor and the creamy sauce is spiced up with jalapeños. The result is a surprising twist on two favorites!
Grilled Corn & Blue Cheese: There's just something so perfect about grilled corn in the summertime. The tang from the blue cheese blends perfectly with the smoky grilled kernels — yum!
30-Minute or Less Breakfast + Lunch
Sometimes you want to step it up a bit, but you also don't want to spend a lot of time in the kitchen making breakfast or lunch. These recipes have you covered.
20-Minute Monte Cristo Sandwich: This sandwich is one of those that you won't soon forget. It's a classic ham and cheese that gets dipped in batter and fried. What's not to love?
30-Minute Baked Sausage and Potatoes: Skip the large skillet and try this quick baking method to get your veggies and sausage cooked to perfection. While baking, fry up some eggs to serve over the veggies.
Squeeze the Day!
Okay, you know we can't put together a magazine without including dessert, and the dessert recipes in this issue are just WOW! Have you tried these? If not, you absolutely must.
Lemon & Honey Cheesecake: 

Homemade cheesecake is amazing. Add some lemon zest and honey and you have a sophisticated summer dessert with some serious YUM factor.

No-Bake Lemon Bars: Now you can have an amazing and refreshing dessert without turning on the oven! Even better, these only take about 15 minutes to prepare!

Fluffy Lemon Chiffon Cake: Chiffon cakes are famous for being light and fluffy, and this one is just splendid. The lemon zest in the batter and the lemon glaze finish gives you a mouth-watering taste sensation that you'll crave again and again.
I hope you enjoy the latest issue of RecipeLion Magazine as much as we've enjoyed creating it. We're so happy to be here cooking with you and we're looking forward to many more recipes, dishes, and meals to share. 
Happy cooking—and happy eating!

Kim Mateus
Editor & Publisher
P.S. Please enjoy this issue of RecipeLion Magazine, and let me know what you think about it by commenting below with your feedback! Your input is valuable to us and can help us make improvements.