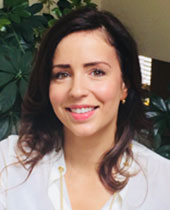 Welcome to the July/August 2021 edition of RecipeLion Magazine! This issue is a celebration of summer and all those fresh fruits and vegetables from your garden or local farm stand.
We tried to go easy on anything that involved turning on the oven for too long, so you'll find lots of chilled soups, quick recipes, slow cooker meals,  no-bake desserts, and refreshing beverages!
Best of all, many of these recipes are ideal for slow afternoons in the backyard, spending time enjoying the sounds of birds, the neighborhood kids playing in the water, and the distant sound of someone with their windows open, singing along to the newest Adele album. Lucky for me, whoever this person is has a good singing voice!
Here are some of the dishes we're enjoying on these warm summer days.
Cold Soups & Cold Salads
Winter calls for hot soups. They warm and nourish you on those frigid days when you don't want to leave your house. Summer, though, is all about chilled soups and salads. As nourishing as a winter soup is, these are refreshing and cool. The perfect antidote for those long, hot days of mid-summer.
Recipes for the 4th of July  
July 4th cuisine is all about the easy, hand-held goodies. You want something you can eat while your standing around talking to your friends while a warm summer breeze drifts lazily through the trees.
Forgotten Recipes
Feeling a little nostalgic? These recipes will take you back in time to that little house on Maple Street with linoleum floors and formica table tops.
Say Cheese!  
No, no. Not that kind of cheese. The recipes in this section are all about dessert cheese! Cream cheese stuffed strawberries, raspberry cheesecake, and this delightful classic.
The Summer Scoop
Is there anything better to end a summer day than a delicious, cold ice cream? It's possible, I suppose, but I wouldn't bet on it.
Classic Cocktails
You don't need a bar to make drinks worthy of your favorite speakeasy. You'll find some classic summer cocktails here that are a lot easier to make than most people realize.
I hope you enjoy the latest issue of RecipeLion Magazine as much as we've enjoyed creating it. We're so happy to be here cooking with you and we're looking forward to many more recipes, dishes, and meals to share. 
Happy cooking—and happy eating!

Kim Mateus
Editor & Publisher
P.S. Please enjoy this issue of RecipeLion Magazine, and let me know what you think about it by commenting below with your feedback! Your input is valuable to us and can help us make improvements.