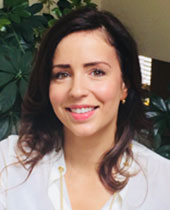 When we began thinking about the spring and summer 2020 issues of RecipeLion Magazine, we had barbecues and backyard parties in mind. And while we look forward to seeing our friends and enjoying the nice weather together, this year is decidedly…different.
Unprecedented times call for a bit of creativity when it comes to cooking and baking. No yeast at the store? Don't worry, we've got you covered with trendy banana bread recipes. Looking for yet another way to make a chicken dinner with minimal ingredients? We've got you covered too. The Stay At Home Special Issue was made for times like these, and will be here for you whenever you need to, or want to, stay at home and cook up something amazing.
Here's a look at some of the recipes in this issue.
Best Breads
You can never go wrong with some homemade breads.
4-Ingredient Artisan Bread:

This is one of those easy, simple loaves that people have been baking for centuries. Water, yeast, salt, and flour is all you need to have a wonderful loaf of homemade bread in your oven.

Cheesy Pull Apart Bread: 

Filled with turkey sausage, this recipe makes a great savory breakfast. Try some hot out of the oven with a cup of coffee to start your day the right way. 

In a Jiffy Cornbread Casserole: 

You could go breakfast or dinner with this recipe. The corn kernels bring a rich, almost sweet flavor to this cornbread dish.

Easy Zucchini Bread: 

I don't know about you, but I could eat zucchini bread any time of day – especially when it's this easy to make.
Comfort Cakes
There's something special about cake that makes you feel special.
Orange & Pecan Crunch Cake: I don't know what to say about this cake that the title doesn't already tell you. It's absolutely delicious, it's fun to make, and good luck not eating it all in one sitting!
Southern Citrus Pound Cake: This is a classic pound cake recipe with a little orange extract added. But the real treat is the orange glaze. That's some good stuff.
Ground Beef Recipes
Spice up that ground beef with something a little more exciting than a basic hamburger.
Juicy Burgers with Special Sauce:

 The burgers themselves have a special ingredient that gives them a nice, tangy flavor, but the sauce? Let's just say some of the ingredients include creamy horseradish, smoked paprika, and a pinch of cayenne pepper. YUM!

Spicy Cheeseburger Casserole:

Here's a dish that will tickle your tastebuds. Oh! The 10-minute prep time won't hurt, either! Gotta love those quick recipes that work for busy families.

Cheesy Bacon Walking Tacos:

 Here's a quick weeknight recipe. And they have bacon!
Boredom Baking
If ever there was a time to take up baking, this is it. You get a lot of bang for your buck with these, too.
Squeeze The Day Lemon Squares:

 It's a dessert classic for any barbecue. But just because we won't be cooking out with friends as often as we'd like doesn't mean we can't enjoy these zesty, sunshiny treats. 

Banana Pudding Poke Cake:

 Absolutely phenomenal. Yellow cake, banana cream pudding, vanilla wafers… it just doesn't get much better.
Breakfast Break
Sure, you could make a big, complicated breakfast. But why not make it easy on yourself?
Let's Do Lunch
I love a simple lunch outdoors under the sunshine.
Doable Dinners & Sides
Dinner doesn't have to be complicated to be delicious. Try some of these classics for a relaxing and peaceful table tonight.
Classic Chicken Parmesan:

 We eat so much of this around my house, and once you've made it a time or two, the recipe is a breeze. Plus, the recipe calls for baking the chicken, rather than frying it, so it's a healthy and tasty way to enjoy an Italian favorite.

Slow Cooker Hawaiian Chicken: Get this r

ecipe in your slow cooker at lunch and it will be ready just in time for dinner. With freshly grated ginger, pineapple chunks, mandarin oranges and freshly-squeezed lime juice, this meal is pretty much summer on a plate. 

Pineapple & Grape Chicken Salad: This i

s

the

summer chicken recipe. You can't go wrong with a chicken salad when you need something to enjoy for a backyard picnic, and this one only takes five minutes to prepare, so it will be ready before your ice tea!
I hope you enjoy the latest issue of RecipeLion Magazine. Admittedly, this wasn't an issue we thought we would ever need. Hopefully, you're able to stay safe and we'll all come out of this soon. Then we can look forward to sitting down and sharing many more recipes, dishes, and meals. 
Happy cooking—and happy eating!
Kim Mateus

Editor & Publisher
P.S. Please enjoy this issue of RecipeLion Magazine, and let me know what you think about it by commenting below with your feedback! Your input is valuable to us and can help us make improvements.