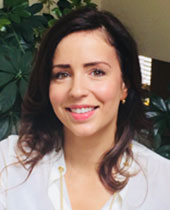 Longer days, more sunshine, and warm temperatures could only mean one thing – it's time for summer foods! Salads, slaws, and dips are on the menu in the May/June 2020 issue of RecipeLion Magazine. Grilled chicken, fish tacos, and summer stews are showing up on our tables, and we're spending some time in our backyards with some cool desserts. 
And since most of these recipes take only 30 minutes or less, you'll be free to enjoy some fresh air or play a game of hide and seek with your family. Clean-up is a breeze, too. I know how hard it is to keep things tidy, so these recipes are all created to use as few dishes as possible. After all, what good is a quick, delicious meal if you spend the next hour cleaning up the kitchen?
This issue of RecipeLion Magazine features 30 fresh, summer recipes that are sure to please everyone in your home, from the pickiest eater to the summer barbecue connoisseur. Here's a look at some of what's on our plates in this edition.
Take A Dip
Whether you're camped out in the living room watching a summer movie or enjoying a game of hopscotch in the driveway, you need snacks.
Summer Salads & Slaws
Summer days call for some nice, cool salads and low-effort recipes are always welcome.
Mexican Night
Mexican cuisine is always a winner. There are so many rich flavors and perfect combinations of spicy, tangy, and sweet.
Hot Off The Grill
When the sun is out and the grill is fired up, these recipes need to be in the mix.
Beach Bites
Looking for a quick finger food? You don't have to be at the beach to savor these.
So Cool!
Hot days call for cool desserts. Then again, doesn't every day call for dessert?
I hope you enjoy the latest issue of RecipeLion Magazine as much as we've enjoyed putting it together. We're so happy to be here cooking with you and we're looking forward to many more recipes, dishes, and meals to share. 
Happy cooking—and happy eating!

Kim Mateus
Editor & Publisher
P.S. Please enjoy this issue of RecipeLion Magazine, and let me know what you think about it by commenting below with your feedback! Your input is valuable to us and can help us make improvements.