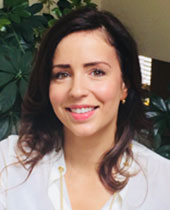 Welcome to the January/February 2020 edition of RecipeLion Magazine! We want to kick this year of right, so we put together 25 of our favorite fast and healthy recipes. You'll find plenty of veggies in this issue and quick meals that are sure to please.
From stress-free breakfast recipes, to game day appetizers, and weeknight recipes, these recipes are so easy to make. What's in store?
Learn to make zoodles, then try some of the tasty and surprisingly indulgent recipes. Plus, winter is still here so soup your way to a healthier you with cozy soups for cold nights. And make your busy evenings easy with 30-minute meals guaranteed to bring smiles to the dinner table. For breakfast, start your morning with a delicious Make-Ahead Cookie, because it's a new year and cookies are the new breakfast. (Don't worry; they're full of healthy ingredients.
February is National Heart Month and we have five delightful, heart-healthy recipes to share with your special someone. My favorite is the Avocado Chicken Salad with its variety of fresh vegetables included. 
Then for Valentine's Day, skip the restaurants and cook up some Healthy Ravioli with Walnuts. After all, the way to your heart is through the stomach!
This issue of RecipeLion Magazine features 25 meals that are fast and easy to make – less than 30 minutes in most cases. You'll find stress-free breakfast recipes, perfect appetizers for game day, and weeknight recipes that you won't believe are so easy to make.
Get this year off to the best possible start with simple, tasty, and healthy meals that everyone at the table will enjoy.  Check out some of the dishes on this menu!
Soup Your Way to a Healthier You
There's nothing more nourishing and warming than a bowl of hot soup on a cold January night.
Surprise Butternut Squash Soup: 

Slightly sweet butternut squash is spiced up with

jalapeño and cayenne pepper, adding just enough heat to put a little pep in your step.

Healthy Slow Cooker Chicken Noodle Soup: This recipe takes everyone's favorite winter soup and turns it into a meal you can make in 10 minutes before you leave for work. When you get home, it's hot and ready to serve.
Ground Turkey and Kale Soup:

Cooked kale adds just the right amount of tenderness and the mild seasonings make this a real people pleaser.
30-Minute Meals (or less!)
Would it be nice to have hours to spend in the kitchen every day? Sure. Is that a reality? Not so much. Here's the perfect solution.
20-Minute Spinach Chicken Parm: Lightly breaded chicken breasts on top of spinach and covered with your favorite marinara with melted mozzarella makes for a flavorful and quick dinner.
30-Minute Shrimp & Rice: Start this dish on the stove and end by baking it in the oven for the perfect finish. This is a foolproof way to incorporate this omega-3 fatty acid and protein rich shellfish into your weeknight dinner rotation
Game Day Party Starters
Whatever game you're watching, snacks are always part of the show!
Kickoff Snack Mix: It's a

n irresistible blend of salty, sweet, and crunchy.

Stadium Slow Cooker Meatballs: Quick and easy? Check. Barbecue sauce? Check. But the best part is that they will stay nice and warm in the slow cooker throughout the game (and your house will smell delicious!).
Healthy Heart
When you want something delicious and good for you, these recipes are the ticket.
Berry Good Smoothie: 

Enjoy this for breakfast, lunch, or as an afternoon snack. This smoothie is packed with vitamins, so it's great as a mid-winter pick-me-up.

Healthy Ravioli with Walnuts: This recipe is so good, I almost don't know what to say about it. Asparagus steamed with butter, mouth-watering raviolis, and a slightly tangy butter-lemon sauce make this one a superstar.
Dark Chocolate Ginger Hearts: —Need a quick, easy treat? You only need three ingredients for these cute little hearts. And ginger goes so amazingly well with chocolate!
Veg it Up
Wondering what, exactly, "zoodles" are? Fear not. They're an ideal way to cut down on carbs without taking pasta out of your diet. Vegetable noodles aren't just good for you, though. They're fun to make and they add beautiful colors to your meals.
Zoodle Marinara Casserole: Enjoy this pasta dish without carb-guilt and you'll be well on your way to using zoodles in all of your favorite pastas.
Pesto Chicken Zoodles: The combination of pesto and sundried tomatoes in this zoodle dish is a weeknight winner for sure.
Stress-Free Breakfast
Start your day off on easy street. These no-stress breakfast recipes are tasty and quick.
Make-Ahead Flax Cookies: Who said cookies aren't for breakfast? When they are made with protein and fiber, cookies become the perfect way to start your day.
Pineapple Kale Smoothie: If you need a little boost to kick-start your day, this smoothie is about to make your mornings easy and stress-free.
I hope you enjoy the latest issue of RecipeLion Magazine as much as we've enjoyed putting it together. We're so happy to be here cooking with you and we're looking forward to many more recipes, dishes, and meals to share. 
Happy cooking—and happy eating!

Kim Mateus
Editor & Publisher
P.S. Please enjoy this issue of RecipeLion Magazine, and let me know what you think about it by commenting below with your feedback! Your input is valuable to us and can help us make improvements.