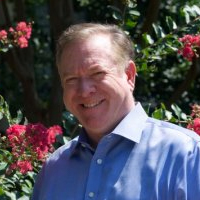 Hello summer! Welcome to the July edition of Food Gardening Magazine!
Whether it's the ocean, a lake, or a favorite river, summer and water go hand in hand. For me, it's the ocean. I had the good fortune to go sailing with a friend last week. As we made our way out of the harbor, he cut the engine and raised the sails. The wind caught the canvas, pushing the boat across waves and out into deeper waters.
When it's depicted on television, sailing can seem languid and quiet. And it is, at times. This day, however, the wind was strong and the water sprayed our faces as we soared up and over the waves. To one side of us, a flock of seagulls took turns dipping into the water after what I assume was a school of fish driven to the surface by a larger predator. As the day wound down and we headed back to shore, a heron followed in our wake, no doubt searching the waters for a late-day meal.
As I reflect on this adventure, I can't help but think about how well nature takes care of us. We go to the ocean or the forest or a mountain trail for relaxation, excitement, and that connection to the earth. The wind and water move us and the soil feeds us. In fact, naturally growing berries were some of the first foods that early humans foraged, using them for food, preserving them for sustenance through the winter, and creating medicines with the leaves, fruits, and roots of many berries.
Berries also feel like the quintessential early-summer fruit. While we don't have to forage like our early ancestors did, there's nothing like the sweetness of a strawberry still warm from the sun or a blackberry picked and eaten immediately. That seasonal joy is one reason we've dedicated this issue of Food Gardening Magazine to blueberries, strawberries, and blackberries. 
Of course, you'll find plenty of delicious garden goodies here. Find out how to prune and propagate, how to plan your gardening tasks for the summer, what you can still plant, and take a look at some of the delightful recipes!
Here's a look at what's cookin' in this edition of Food Gardening Magazine.
Food Gardening with Amanda articles—Food Gardening Network's Senior Editor and Producer Amanda MacArthur is one fabulous food gardener! She takes gardening seriously, makes it fun, and delivers some great content—including companion videos to show you, not just tell you, exactly what to do. Check out these helpful articles from Amanda this month:
7 Vegetables to Plant in July: No, it's not too late! You might not have time to start those heirloom tomatoes from seeds, but there are still plenty of tasty veggies you can add to the garden this month!
How to Propagate a Blueberry Bush from Cuttings: A Step-by-Step Guide: If you want to expand your blueberry garden in an affordable and satisfying way, consider propagating blueberry bushes from cuttings! With these simple instructions, you can transform a blueberry bush cutting into a new plant and enjoy the delicious fruits of your labor.
Garden-to-Glass Cocktails: Get the party started with refreshing summer garden-to-glass cocktails that created from the ground up—literally! Cucumber Gimlet, anyone?
Strawberry Avocado Toast: Strawberries and drizzled honey over soft toasted bread with creamy avocado, crisp shallots, and fresh-picked microgreens … dreamy!
A Home in the Blackberries: This article comes from our sister publication, GreenPrints Magazine. In it, writer Katie Kulla shares her story about her battle with a "thorny, impenetrable, monstrous mass of vegetation."
The 10 Best Berries to Grow in Your Garden: If you've ever thought about growing berries, this is your in-depth guide, covering everything from where they grow, how much room you need, how easy or difficult they are to care for, companion planting fun facts, and so much more.
Herb Garden Collection Kit: Download this printable Herb Garden Collection Kit to help you grow a fragrant, medicinal, and nourishing herb garden!
And this issue of Food Gardening Magazine includes details on three featured foods this month—concurrently with publishing this issue of our magazine, we're also publishing and updating three gardening guides on blueberries, strawberries, and blackberries. As a premium member of Food Gardening Network, you get full access to the magazine and these gardening guides:
Blueberries: Did you know that a cup of blueberries a day can reduce the risk of heart disease by 12% to 15%? Or that blueberries can stimulate hair growth? Or that the natural plant pigments that give blueberries their deep, rich color also help improve your memory? Find out more about growing this super healthy and tasty treat in Blueberry Bonanza: Everything You Need to Know about Growing and Enjoying Blueberries!
Strawberries: Strawberries are superstars. Whether by themselves, in a breakfast muffin, or as a pop of color and sweetness in a salad, strawberries always stand out. And they're easy to grow! Learn more in the Sweet! The All-Strawberry Guide!
Blackberries: A single healthy blackberry plant can supply up to 10 pounds of berries per year. Not only that, but a healthy plant can easily live for 15 years or more. Find out more in Blackberry Heaven: The All-in-One Guide to Choosing, Growing, Harvesting and Cooking Blackberries!
Here are some interesting tidbits about the foods you'll find in these gardening guides to get you thinking about what you might want to plant in your garden.
Did you know that blueberries are one of only a small handful of berries native to North America? Blueberries have been on the continent since the end of the last ice age, providing sustenance to people and animals for thousands of years.
There are more than 200 cultivars of strawberries! And wild strawberries were popular in Ancient Rome, where it was a symbol for Venus, the goddess of love, because of its heart shape and red color.
One of the earliest known instances of blackberry consumption comes from the remains of the Haraldskær Woman, the naturally preserved bog body of a Danish woman dating from approximately 2,500 years ago.
In this edition of Food Gardening Magazine, you'll find Gardening Guide Close-Ups that focus on blueberries, strawberries, and blackberries to help get you started with these three foods and our gardening guides. These articles give you valuable tips and advice about these three foods, and you'll have instant access to the premium gardening guides themselves, too. Be first to read these Gardening Guide Close-Ups and get a head start on how to grow and use these foods:
Pruning is essential if you want your blueberry plants to be healthy, produce quality fruit, and look good. But pruning is an intimidating sport, and there are do's and don'ts; one foul slip and you can lose a whole bush. In How to Prune Blueberry Bushes, we'll walk you through the basics of pruning so you can enjoy a bountiful blueberry harvest.
There's more than one kind of strawberry in town! In Everbearing Strawberry Plants vs. June-Bearing Strawberries, we'll look at 10 different varieties of strawberries so you can decide which is right for your garden.
Blackberries are easy to grow. In fact, they're so easy to grow that they can take over your entire garden in just a few seasons! In How to Stop Blackberry Bushes from Spreading, we'll explore four ways to keep their vigorous growth in check.
And then there are the recipes you'll find in the three gardening guides! Here are some of my favorites that are tasty, unique, and easy to make:
Classic Blueberry Pie: If you ask me, there's no such thing as too many pie recipes, and this Classic Blueberry Pie is one I'm thrilled to add to the list. It's begins with a nice, buttery, homemade pie crust, and includes plenty of freshly-picked blueberries! You simply can't go wrong here, especially with a scoop of delicious vanilla ice cream on top!
Buttermilk Strawberry Shortcake: Leave the tube of biscuits in the fridge. The homemade biscuits here are fun to make and so much better than the pre-made variety. Does it take a little extra time? Yes. But once you taste this delightful combo, you'll be more than happy you put in the effort. Add in the fresh summer strawberries and you'll be in food heaven.
Pork Chops with Blackberry Port Sauce: Of course you can find recipes in our Blackberry Heaven gardening guide for a lovely Blackberry Cobbler, or a spicy Blackberry Jalapeño Jelly, but blackberries make a fantastic addition to savory recipes, too! This recipe mixes together balsamic vinegar, fresh blackberries, port wine, shallots, thyme, and chicken broth for a mouthwatering sauce that's a little sweet, a bit tangy, a touch smoky, splendidly aromatic, and wonderfully delicious.
I hope you enjoy the July 2023 issue of Food Gardening Magazine as much as we've enjoyed putting it together. We're so happy to have you here! Now let's head out to the garden!
Happy harvesting—and happy eating!


Bill Dugan
Editor & Publisher
P.S. Please enjoy this issue of Food Gardening Magazine, and let me know what you think about it by commenting below with your feedback! Your input is valuable to us and can help us make improvements.