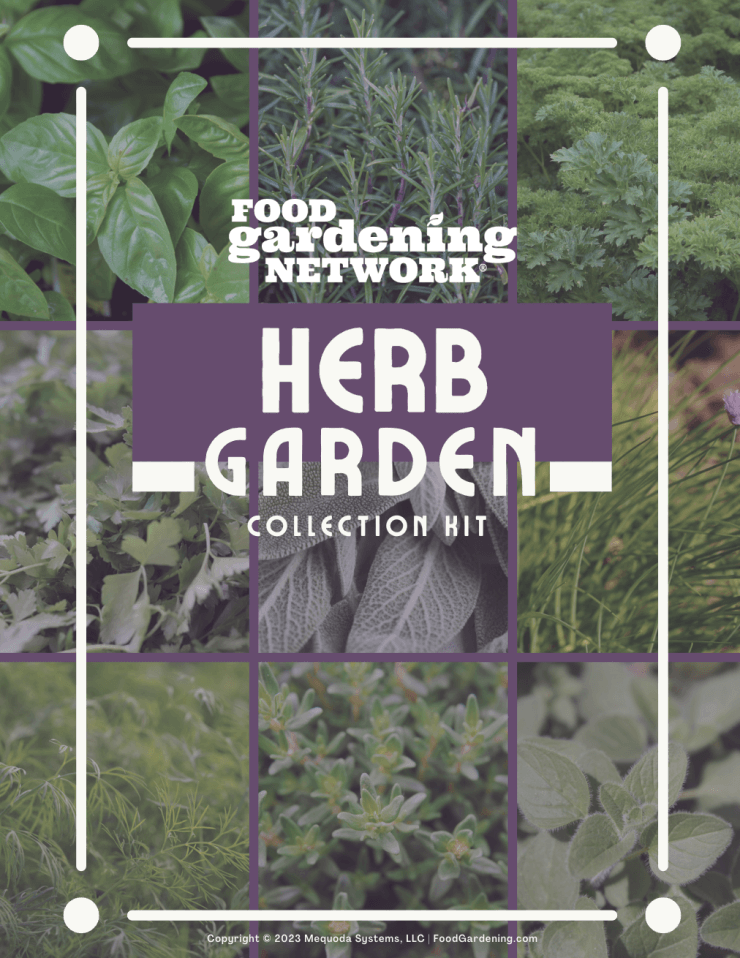 The sight of fresh growth on my perennial herbs is my favorite time of the year. Growing your own herbs is a delightful way to add fresh flavors to your dishes and enjoy the benefits of having a garden. With the right guidance, you can create a small herb garden that will provide you with an abundance of herbs throughout the season that can be used for medicinal purposes, teas, fragrances, and many other nourishing goods—not the least of which is delicious seasoning!
To start your journey, you need to select herbs that are compact, productive, and complement each other. It's not an easy task for beginners, which is why we have put together the Herb Garden Collection Kit. This kit includes a variety of nine herbs that are perfect for an herb garden and will get you started on your herb-growing journey.
What, exactly, is the Herb Garden Collection Kit? This printable kit is practical, beautiful, and gives you the resources to feel confident in choosing, growing, and using your favorite herbs.
Among other things, you'll learn:
The best growing conditions for each of these herbs.
Which herbs are ideal garden companions, with a sample herb garden chart.
Which herbs are ideal kitchen companions.
Common culinary uses for each of these herbs, from Mediterranean cuisine to Southeast Asian dishes.
Plus, (and this might be my favorite part) the Herb Garden Collection Kit includes 18 delightful and easy recipes highlighting the goodness of your herb garden. If you love the way fresh herbs brighten and deepen the flavors of a dish, you'll LOVE the recipes here, like the Feta and Olive Bake with Thyme or the Walnut-Rosemary Crusted Salmon.
The Herb Garden Collection Kit also includes nine printable notecards featuring your favorite garden herbs.
The best part about this kit is that it is specifically designed for small herb gardens. You won't have to worry about choosing the wrong plants for a smaller space (like invasive mint!) or conflicting needs that could compromise your garden's success.
Use the Herb Garden Collection Kit to start your herb garden and explore the wonders of harvesting fresh herbs right outside your door.
Happy gardening and savoring the rich flavors of your own freshly grown herbs. Download the Herb Garden Collection Kit today. Together we'll grow some delicious herbs!
---
Gold Members, Download Here
Not a gold member yet? Join Now