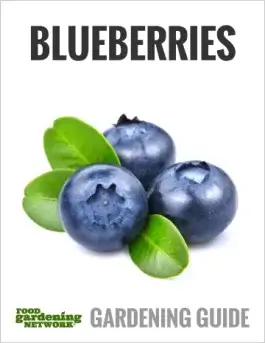 When you decide to plant blueberry bushes, it can be pretty exciting. You imagine skipping the trek to the blueberry farm, and frolicking in your backyard instead, plucking plump blueberries and making pies. The thing about all these hopes and dreams is that if you don't know how to prune blueberry bushes, you might only end up with only a handful of blueberries!
Pruning is essential if you want your blueberry plants to be healthy, produce quality fruit, and look good. But pruning is an intimidating sport, and there are do's and don'ts; one foul slip and you can lose a whole bush. So let's walk through the basics of how to prune blueberry bushes because you need to start pruning blueberry bushes right away.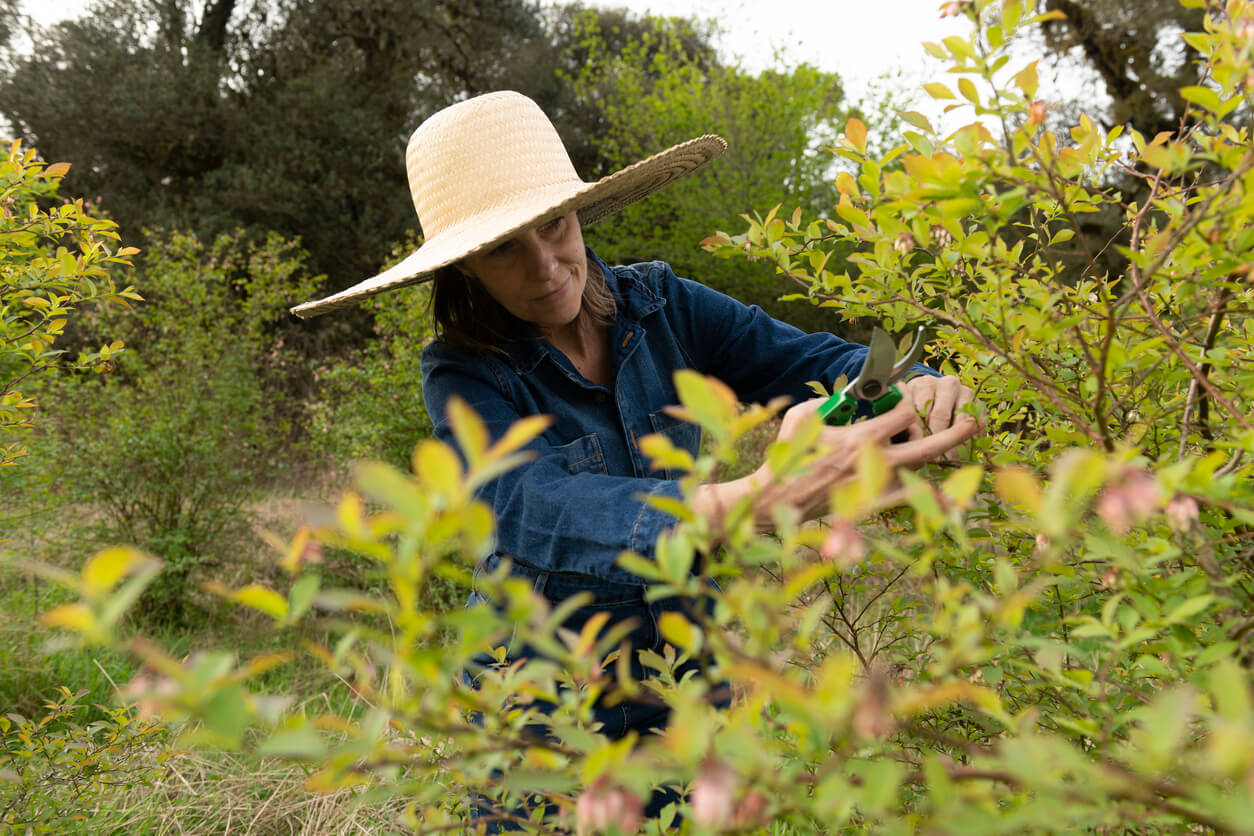 The Right Season to Prune Blueberry Bushes
The best time to prune blueberry bushes is when they are dormant. That would be in the late winter or early spring before they've produced any new growth.
The only time you should really be pruning your blueberry bushes during the growth season, is if you're trying to remove disease like Bacterial Canker, which creates bulges on your stems and need to be treated with copper and pruned off.
How to Prune Blueberry Bushes in the First Few Years
Pruning in the early years is necessary to help the plant grow and survive.
First, when planting, the University of Tennessee says, "With bare-root plants, prune off the older, lower shoots. Head the younger, more upright canes back to 8 to 10 inches in length."
If you are planting a blueberry bush from a container, it's likely the roots will have entangled themselves and become pot-bound, so before planting, you'll need to pull apart the root ball so that the roots will expand into your soil when planted. To do this, pull at the bottom of the root ball to create a root system that becomes two times as wide as it was, and half as deep. Then spread the roots out in your hole.
Once planted, be aware that letting your plants grow berries in the first couple of years can actually impact fruit production for many future years. During the first two years, remove the fruit buds; they're fatter and rounder than leaf buds, about 6 to 10 inches from the ground. You'll be able to see them easily in the late winter.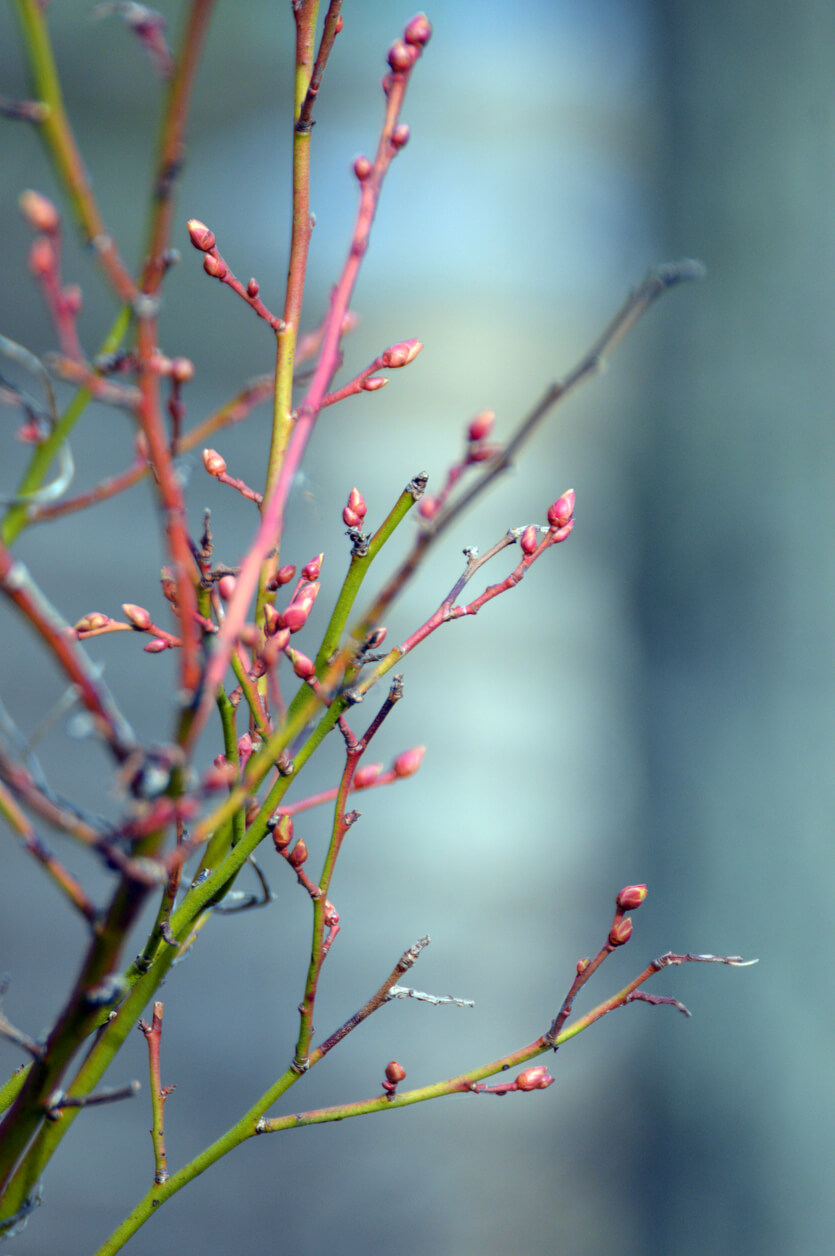 Fruit buds are developed a year in advance, so the fruit buds you're removing in years 1 and 2 are growing on old stalks and easily removed because you're already in the process of pruning off old-growth and you don't want your bush to make fruit anyway.
For the first three or four years, cut off dead and crooked canes (stems), and trim off weak shoots. Thick branches on your blueberry bushes will be the most productive, so cutting off thin, weak shoots will allow the plant to put its energy into those stronger stems. Keep in mind that it's essential that the center of the plant gets sunlight.
How to Maintain Blueberry Bush Pruning
Once your bushes are a few years old, pruning is no longer used for survival, but instead to increase fruit yields, so the way you prune changes a bit.
Once you've gotten past those first few no-bud years, you should embrace fruit sets and all your bounty, however, you still don't want excessive fruit sets. The more blueberries a bush makes, the less quality they'll be, and frankly, can harm the plant if it over-produces, leaving you blueberry-less the following year. So you'll still want to thin out the fruit sets if they become too much.
Blueberry canes are only good for about 6 years, so every year you should be pruning back about 20% of your plant to ensure you're always encouraging new growth. Remove the largest (oldest) canes, but not all at the same time.  The rule of thumb here is that you never want to have any canes on your plant that are older than six years. The older the cane, the less productive and more susceptible to disease it's likely to be.
Would you like to start growing blueberries? Blueberries are a favorite of everyone, everywhere! With our Blueberry Bonanza Gardening Guide, you'll have everything you need to know about growing and enjoying this delicious and healthful fruit. Check it out!
What else would you like to know about pruning blueberries?