Rosemary is relatively easy to grow, having few demands and few disease or pest problems. It has a pungent flavor and a pine-like scent that's popular in many culinary traditions. And once you know how to dry fresh rosemary, you can take advantage of this aromatic herb any time of the year.
Before we get to that, however, let's quickly review how to harvest rosemary. You can harvest several times during a season, but the plants should be allowed to replace their growth between harvests.
Pick stems in the morning after the dew dries and before afternoon heat sets in for the best flavor. Choose tender tips, and use sharp garden pruners to cut stems 6 to 8 inches long.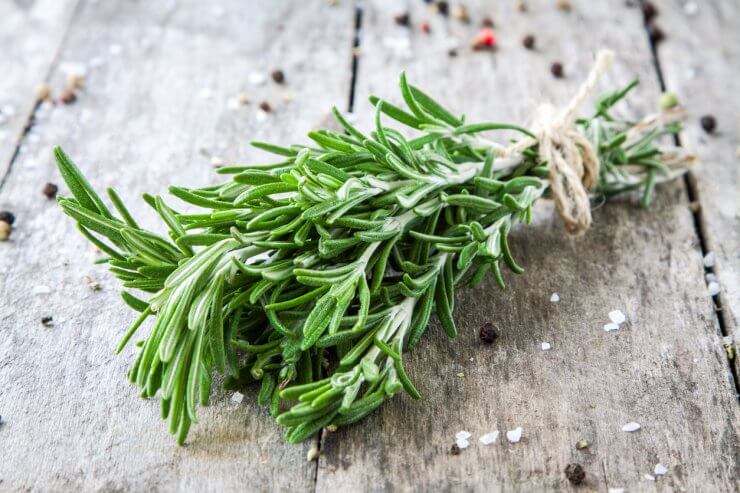 Of course, that's assuming cold weather isn't heading your way. Because rosemary cannot stand up to winters below 30 degrees F, many people outside zones 7 to 10 will need to harvest the entire plant. The alternative is to grow rosemary in pots that you can bring inside for the winter.
In either case, learning how to dry fresh rosemary will open your options in making teas, herbal oils, and other recipes.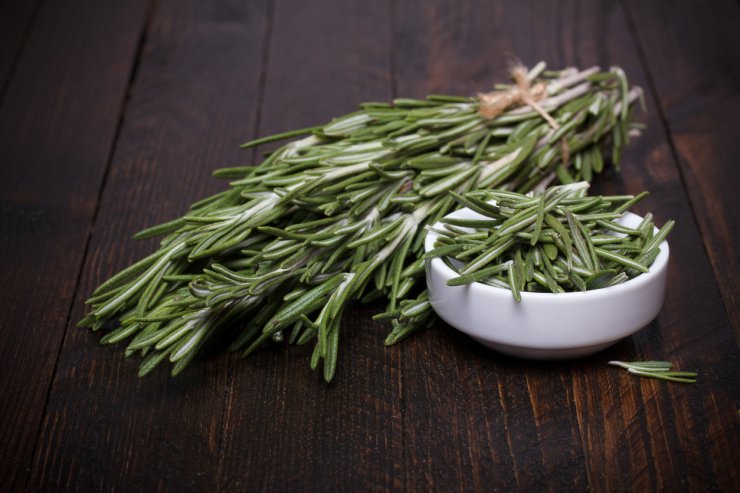 How to dry fresh rosemary: 3 Easy ways to get the most from your herbs
Rosemary is a natural for drying. Whichever method you choose, give your plants a quick rinse and dry before you start the process. Just spray them with cool water to remove any dust or dirt, then pat them dry with a towel and leave them somewhere with a light breeze for about an hour.
1. How to dry fresh rosemary: The hang-dry method. The nice thing about drying rosemary is that you don't need any special equipment. Simply tie bunches of rosemary together and hang them upside-down in a warm, airy spot out of direct sunlight. Not only is this a straightforward and effective way to dry rosemary, but it also makes your kitchen (or wherever you hang them) smell wonderful!
2. How to dry fresh rosemary: Use your oven. The hang-dry method will take about two weeks, but if you want to speed up the process, you can also use your oven. Spread your rosemary out on a baking sheet lined with parchment paper. Turn your oven to the lowest possible setting and "cook" your rosemary for one to three hours. I'd recommend checking it every 30 minutes. You want your rosemary to be completely dry, but you also don't want a crispy mess. (Hint: Some people like to leave the oven door partially opened to keep the heat down a little. If you have pets or kids, it might be wise to approach this idea with caution, but otherwise, feel free to give it a try.)
3. How to dry fresh rosemary: Use the microwave. If you're really in a hurry, you can use your microwave to dry fresh rosemary. Place three or four sprigs at a time on a microwaveable plate and microwave them on high in 30-second increments, turning the sprigs each time you restart the process.
One final way to dry rosemary is to use a dehydrator, but given that the wattage on these varies so much, I would refer you to your owner's manual if you opt for this.
Other ways to preserve your fresh rosemary
One way to harvest fresh rosemary in the fall to use all winter is to freeze it. Rinse the herbs and let them dry in a single layer on a paper towel for about an hour, then place them in labeled freezer bags. Once frozen, the herbs can be pulled apart easily in small amounts needed for your recipe, and whatever is unused can be returned to the freezer. I especially love this method for bone broth, where you can throw in a little bit of everything.
Alternatively, you can wash, finely chop, and place small piles of your rosemary in the wells of an ice cube tray. You then pour oil (I use extra virgin olive oil) over the herbs and place the tray in the freezer. Once frozen, you can empty the ice cube tray into a labeled freezer bag. These are great for use in roasts, soups, and stews. You can even get creative and freeze fresh herbs in different broths and sauces.
Making rosemary oil
So now you know how to dry fresh rosemary, what can you do with it? Pretty much anything you would do with fresh sprigs. Rosemary-infused olive oil is one of my favorite ways to use dried rosemary.
There are several methods and recipes for this, but one that I've found to be incredibly tasty is also incredibly simple. Add two or three sprigs of dried rosemary and a couple of cloves of crushed garlic to a small jar and add olive oil. Seal it, shake it, and put it in a cool, dark spot for about a week.
Making rosemary teas
While rosemary may be better known as an addition to foods and oils, rosemary, like any herb, is splendid as a tea. You get that nice, fragrant rosemary aroma, along with that hint of pine, lemon, and mint that rosemary is known for. And rosemary tea is about as easy as possible to make. You can use fresh or dried rosemary for this, too.
Bring your water to a boil, and while that's heating up, place about a teaspoon of dried rosemary per cup of water in your tea filter. If you use fresh rosemary, you can skip that step and just drop a sprig right into your teacup. Pour the boiling water into the teacup or teapot and let it steep for about 5 minutes (a little longer for a stronger rosemary flavor). Feel free to steep the tea with lavender, too, as that's a lovely blend of flavors. Add a teaspoon of honey, if desired, and enjoy!
More ways to use dried rosemary
Dried rosemary and fresh rosemary are fairly interchangeable in recipes. So almost any recipe that calls for a sprig of fresh rosemary will turn out equally good with dried rosemary. Here are a few of my favorites.
Garlic-Rosemary Butter: You simply cannot go wrong with this recipe. Drop some of this butter into your mashed potatoes for a taste sensation you won't soon forget.
Rosemary Flatbread: This recipe is simple but full of flavor. Fresh bread straight from the oven, drizzled with a little olive oil and sea salt? Pass that dish this way, please!
Make your favorite herb mix: Herbs de Provence, an Italian blend, or your own personal blend of herbs are all possibilities.
Sprinkle it on popcorn: Popcorn with butter and salt is a fine treat, but you can kick it up a notch by adding dried rosemary and parmesan. Yum!
Rosemary is such a versatile herb that lends itself to so many possibilities. Do you have a favorite?
Want to learn more about rosemary? With the Rosemary, the All-Purpose Herb premium gardening guide, you'll have everything you need to know about growing and enjoying this versatile plant. Starting with the history and background of the ancient rosemary plant to hands-on advice on growing it … from propagation techniques to watering (or not) … from easy-to-make, delicious recipes to the nutritional benefits of rosemary and its popular essential oil—get it all in the Rosemary, the All-Purpose Herb Gardening Guide right now!