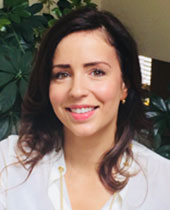 Welcome to the September/October 2022 edition of RecipeLion Magazine! For this issue, we're going on a European vacation, and we're bringing you with us! But don't worry about plane tickets, hotels, or figuring out how to ask for an omelet in French. This tour of six European countries is happening right in the kitchen!
Thanks to the wonders of vegetables, meats, spices, and herbs, we'll visit Italy, Spain, France, Greece, Germany, and England. It's a culinary tour of 36 European-inspired dishes that you can enjoy in your own home! 
Best of all, you don't have to wait at the airport or hop a train to get to a new destination. Enjoy breakfast at a Parisian cafe, relax for a light lunch overlooking the Mediterranean in Barcelona, and sit down for dinner and dessert in the Italian countryside. Not too shabby! 
There's something here for any occasion, too. You'll find comfort foods from Germany and Italy, rich and tasty meals from France, bright Greek meals full of sunshine, classic hearty dishes from England, and recipes rich with fresh vegetables from Spain. 
Here's a sampling of the recipes you can look forward to in this issue of RecipeLion Magazine! 
Italy
When it comes to home cooking, Italy may have one of the most famed culinary traditions in the world. Try these recipes, and I think you'll agree. 
Spain 
Spanish cuisine may be most well-known for tapas, or small dishes. These dishes lend themselves well to long, drawn-out meals where each bite is savored and every ingredient has an important role to play. 
France
What can I say about French cooking? It's renowned as some of the finest cooking and dining anywhere, with plenty of rich butters and creams and fresh vegetables. These luxurious recipes are just a small sample of the French recipes in this edition of RecipeLion Magazine! 
Greece 
With plenty of sunshine, warm waters, and ocean breezes, Greek food is full of warm, bright flavor. Greek recipes are loaded with fresh vegetables and herbs, making the cuisine so wonderfully flavorful. 
Germany
Something about German food just feels warm, like you're sitting in a big comfy chair in front of a stone hearth with your best friends. I think these recipes attest to that feeling. 
England
There are plenty of jokes out there about English cuisine, but the truth is, these dishes are stick-to-your-ribs goodness — perfect for a blustery fall day. Plus, what's better with a cup of tea than a perfectly baked scone? 
I hope you enjoy this issue and have fun cooking these recipes.
Happy cooking — and happy eating!

Kim Mateus
Editor & Publisher
P.S. Please enjoy this issue of RecipeLion Magazine, and let me know what you think about it by commenting below with your feedback! Your input is valuable to us and can help us make improvements.