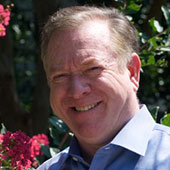 If there's one thing I love about the end of the year, it's spending time in the kitchen working up tasty treats for the dessert table. I especially love those days when the snow is falling gently and a few icicles hang on the branches of the pine tree outside my window. There's nothing like the warmth of an oven and the smell of rich dessert spices to make you feel cozy and satisfied.
Desserts make great gifts, too! I love wrapping up a plate of cookies for the people working at my favorite coffee shop, and it's such a treat to pull out a homemade pie when you have unexpected visitors. Plus, we can't forget the holiday cookie exchanges! I can pretty much guarantee that everyone will love some Chewy Maple Sugar Cookies.
The holidays aren't just about socializing, though. There's something truly special about a lazy winter weekend morning where you can relax with a cup of coffee and fresh-from-the-oven cinnamon rolls. Sure, they might be a dessert, but who's to say? I won't tell anyone if you want to have some for breakfast.
It was with these thoughts in mind that we put together the November/December 2022 edition of RecipeLion Magazine. We gathered together 40 of our favorite holiday dessert recipes to share with you. From a classic candy popular in the early 1900s to one of the easiest Peanut Butter Fudge recipes around to a truly decadent selection of pies, there's something here sure to make your holidays cheery and bright.
Take a look at some of what's in this issue of RecipeLion Magazine!
Pie Table Favorites
I don't care how many pie recipes I have, there is always room for more pie recipes in my recipe collection. What's better than trying a new pie recipe? Or experimenting with new pie recipe ideas? Or going back to a comfortable classic?
Perfect Pot Luck Desserts
Every pot luck meal needs a few good desserts. Although, there's a pretty good chance that some of us here at RecipeLion Magazine have made these and not taken them anywhere other than our own tables.
The Sweetest Baked and Candied Gifts
I don't know what it is about candies, but I can't seem to get enough. Maybe it's the bite-sized portions or that they pack so much yummy goodness into a small package. Or maybe they're just good! Either way, I think you'll love these and the other candy recipes in this issue.
12 Cheerful Holiday Cookies
What would a dessert plate be without cookies? I think my favorite thing about cookies is that you can make them as simple as you want, or you can go all out with decorations and shapes. Well, that and they taste good! Here are some of the cookie recipes in this issue.
I hope you enjoy this issue and have some fun making these holiday treats!
Happy cooking—and happy eating!

Bill Dugan
Editor & Publisher
P.S. Please enjoy this issue of RecipeLion Magazine, and let me know what you think about it by commenting below with your feedback! Your input is valuable to us and can help us make improvements.