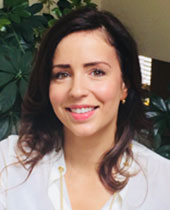 Hello friends, and welcome to the July/August 2022 edition of RecipeLion Magazine! We're happy to say it's time to break out the grill and get things fired up. Everything tastes better grilled, right? Season your meal with some sunshine and it's guaranteed to be good!
The great thing about barbecuing is that it's almost as easy to make a meal for a crowd as it is for one or two people. So whether you invite your neighbors over or you want a quiet night, summer meals are all about relaxing with a cold drink and taking your time with lunch and dinner. 
You'll have plenty to choose from, too, with this issue of RecipeLion Magazine! There are more than 35 recipes in this edition, so you can take full advantage of those warm summer evenings when it seems like the day might go on forever. Grilled meats and veggies, kebabs, burgers, and even grilled desserts are on the menu. And don't miss the summer drink recipes. An icy cold drink is just what these hot days call for. 
It's time to dust off the grill, check the charcoal, and pull out those barbecue tools, because these recipes are ready as soon as you are!
Here's what's coming up in this issue. 
Grilled Meats, Kebabs, and Burgers
I love an old-fashioned grilled burger as much as anyone, but when you feel like stepping things up a notch, there are more than a dozen recipes here that go well beyond the burgers and dogs you usually find at a cookout. 
Grilled Veggies
Fresh garden vegetables are so juicy and delightful on the grill. Something about that open flame brings so many flavors to the forefront, not to mention that smokiness blends so well with many vegetables.
Grilled Summer Squash and Red Onion with Feta

: This mouth-watering side dish uses grilled summer squash and red onion with feta and lemon to create a warm summer side dish that's fresh and satisfying!

Grilled Corn & Blue Cheese

:

What makes this pairing blend so perfectly is that the sweetness of the corn provides a pleasant contrast to the sharp, tangy, slightly nutty, and milky flavors of crumbled blue cheese.

Grilled Bacon and Brussels Sprout Kabobs

:

I know Brussels sprouts aren't the first veggies that come to mind when you think about grilling greens, but trust me when I say that this cooking method is a game-changer. Grilling them actually brings out their naturally sweet and nutty flavors, made even more delicious with that hint of smokiness. 
Grilled and Chilled Sweets
Dessert on the grill? Absolutely. It's not as strange as it sounds. Don't worry, though. These don't all go on the grill. There are some classic summer recipes here that will help cool you down even on the hottest days.
Icy Cold Drinks
We couldn't very well put together a magazine full of barbecue recipes without including several thirst-quenching, summer drinks. What's nice here is that you can grab many of the ingredients from your garden or at a local farmers' market. 
Watermelon Lemonade:

This naturally-sweetened watermelon lemonade recipe has two secret ingredients: the sweetest watermelon on the block, and a culinary favorite, Meyer lemons.

Herbal Dill Lemonade:

Fresh homemade lemonade just sings of summer. In the U.S., we most often serve it plain, or with a fruit garnish such as strawberries or raspberries. But in many other cultures, they make lemonade even more refreshing by adding herbs such as dill, mint, rosemary, or a combination.

Rhubarb Tea: When someone says "rhubarb," what's the first thing that comes to mind? Pie? Well, OK, it is also called pie plant—but rhubarb can be so much more. The flavor of rhubarb as a tea is a refreshing change from the usual fruit teas. It's especially good when you make it fresh yourself.
Happy cooking—and happy eating!

Kim Mateus
Editor & Publisher
P.S. Please enjoy this issue of RecipeLion Magazine, and let me know what you think about it by commenting below with your feedback! Your input is valuable to us and can help us make improvements.