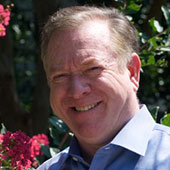 Each season of the year has something special for us to appreciate. Here at RecipeLion headquarters in New England, we get to enjoy the quiet of a winter snow, the burst of color and life that nature provides in the spring, and the many flavors of the garden that we get from warm, sunny summer days. But if there's one season that's quintessentially New England, it's fall.
Early in the season, we still have much of the bounty from local farms, such as corn, summer squash, green beans, and tomatoes. As the leaves start to turn shades of fiery red, rich copper, and brilliant yellow, apples and pumpkins are in season, filling our tables with savory and sweet meals.
Then in the waning days of the season, we get sweet potatoes, winter squashes, and hearty greens like kale, Swiss chard, and Brussels sprouts. And the best part is that so many of these fruits and vegetables are infinitely adaptable to anything from a quick breakfast to mouth-watering pies, and from nourishing soups that warm you on a cold night to light dishes ideal for an afternoon lunch.
With the Fall 2023 issue of RecipeLion Magazine, our hope is to share the joy of these flavors with you. Here are just a few of the recipes we're excited about in this issue!
11 Recipes Celebrating Corn, Beans & Squash
Corn, beans, and squash make great companions in the garden. For thousands of years, people have grown these three crops together because they support, protect, and nourish each other as they grow. As well as they grow together, though, they also complement one another perfectly in the kitchen. 
Tagliatelle with Corn and Tomatoes: This may well be one of my favorite quick meals. You get the flavorful freshness of home-grown veggies, such as the slight acidity of fresh-from-the-vine cherry tomatoes. The fruitiness of the white wine is undercut by the sweetness of fresh-picked corn and a few tablespoons of unsalted butter. The flavors are only further boosted by the slightly peppery basil and the vegetable broth. Toss everything together with the warm pasta noodles and a generous helping of parmesan and you have a silky, creamy sauce that'll linger on your tongue long after the last bite.
Roasted Stuffed Acorn Squash:

Some winter squash varieties just seem ready-made to serve for dinner. I love the look of an acorn squash, with its deep ribbing, deeper green skin, and the lovely, luscious surprise of its succulent orange flesh inside. And it's small enough that you don't feel like you need to make a mountain of food.

Chicken and Green Bean Stir-Fry: Chicken and Green Bean Stir-Fry is one of our favorite Chinese take-out selections. The tender chicken, the crisp green beans, and that yummy brown sauce—so good for soaking up with steamed rice! With this recipe, you get all that great flavor right at home, in minutes.
Picture Perfect Pumpkin Pancakes: Pumpkin Pancakes are delicious, fluffy, and can be paired well with a bit of maple syrup for those with a sweet tooth. On the other hand, a fresh slice of apple and banana will please those looking for a healthier option. Feasting on a stack of Pumpkin Pancakes can be a great way to start the day, especially when mornings are chilly.
Fall's Perfect Pair: 8 Bread & Soup Recipes for Cozy Evenings
If you ask me, there's not much better on a blustery fall day than a bowl of hot soup with a slice of fresh bread. The rain and winds may come, the skies may be dark and foreboding, and the night may be dark, but a bowl of Vegetarian Corn Chowder or Pumpkin and Bean Soup is guaranteed to help you feel comfortable and warm.
Green Bean, Potato, and Bacon Soup:

Seasoned with onion and salt and pepper, this creamy, easy soup comes together in no time. Essentially, you cook the vegetables and bacon separately, then combine them with the dairy broth, heat through, and serve. And then take in the applause from your tablemates.

Pumpkin and Bean Soup:

One thing that makes the Pumpkin and Bean Soup so exciting is the prominent explosion of flavors. Pumpkins work really well with spices like cinnamon, nutmeg, allspice, or even ginger. The dash of black pepper gives it that extra punch, and a tiny sprinkling of salt compliments the blend of spices.

Vegetarian Corn Chowder:

The spotlight is solely on garden-fresh corn in this recipe, highlighted by the combination of butter, olive oil, onion, garlic, and thyme. What's more, the secret to its creamy thickness lies in a combination of heavy cream and Yukon Gold potatoes. When you serve, don't forget to top off the bowl with fresh parsley and a drizzle of olive oil!
7 Garden-to-Table Dessert Delights
I dare you to resist these desserts! With ingredients straight from the garden, you know they taste fresh and delicious. And you could even claim that you're eating your vegetables! Vegetables for dessert has never sounded better!
Pumpkin Crème Brûlée:

Is this the easiest dessert in the world to make? No. Is it worth every second of effort? Absolutely! The pumpkin makes this already delectable dessert even more decadent.

Sweet Potato Pecan Crumble:

This recipe is totally indulgent yet light and creamy at the same time. With just one bite, you'll discover that this mixture instantly melts in your mouth.

Crunchy Whole Wheat Apple Crisp: When autumn approaches, apple crisp is on the menu. The heavenly aroma of baked apples and cinnamon fills the kitchen, and we can't wait to let it cool slightly before serving with a big scoop of ice cream.
I hope you enjoy this issue and get to try some exciting and fun new recipes!
Happy cooking, happy fall—and happy eating!

Bill Dugan
Editor & Publisher
P.S. Please enjoy this issue of RecipeLion Magazine, and let me know what you think about it by commenting below with your feedback! Your input is valuable to us and can help us make improvements.