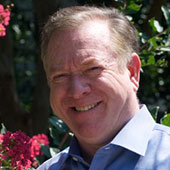 One of my favorite things about summer is spending time outdoors. And one of my favorite things about spending time outdoors is cooking on the grill! The feel of the heat coming up from the flame, the aroma of fresh vegetables roasting in the open air, and that extra special flavor that only seems possible when you grill is invigorating.
Whether it's the smell of hickory wood burning on a campfire or a fresh steak on a propane grill, outdoor cooking is magical. You just know you're in for a feast, even when the ingredients are simple and minimal. It only gets better when you have some happy guests to share in the joy! 
That's what the Summer 2023 issue of RecipeLion Magazine is all about. Relaxing summer days, good friends, and good food are the highlights here. You'll find 26 recipes made especially for outdoor cooking, eating, and drinking. From Beer-Soaked Steak Kabobs to Strawberry Limeade to some mouth-watering variations on the classic s'mores recipe, we're here to help you make the most of summer foods. 
So grab yourself a Watermelon Lemonade or sit down with a Cucumber Gimlet(ish) and start planning your next backyard barbecue!
Check out some of the recipes in this issue of RecipeLion Magazine! 
Scintillating Summer Suppers
I don't know about you, but as much as I love to cook, I don't especially enjoy having an oven going at 450 degrees when it's already hot enough to cook an egg on the sidewalk. Give me a grill and some fresh vegetables, though, and I'd be happy to cook all day long! That's why we put together these summer supper recipes—you can make all of them on the grill. And if you do have to cook indoors, they go pretty quickly, so you aren't heating up your kitchen too much! 
Grilled Eggplant Marinade with Garlic and Basil

:

With a marinade of grated garlic, chopped fresh basil, freshly ground black pepper, and olive oil, you know you're in for a treat. Even better, grilled eggplant is smoky and so tender it melts in your mouth. This is an easy recipe that you'll want to make over and over!

Grilled Tuna Steaks with Grape and Caper Salsa:

Just like beef steak, you can enjoy tuna in different degrees of doneness, opening up your palate to a whole gamut of tastes and textures.

And the capers and grapes add a refreshing and elegant touch that delights the taste buds.

Spicy Lime Grilled Tequila Chicken:

Tangy, smoky, and slightly sweet, this grilled chicken recipe is perfect for soft tacos or served with rice for an easy and healthy weeknight dinner. 
Party Perfect Side Dishes
It's not summer without at least a few get-togethers. And it's not a get-together without food, at least if you ask me. Whether poolside, a picnic at the beach, or an impromptu dinner with a neighbor, these dishes are perfect. They're quick and easy to make, and they take advantage of all the goodness growing in your garden. 
Grilled Watermelon Salad

:

This sweet, quintessential summer fruit is a great candidate for grilling when you're hosting a backyard get-together. Aside from being an eye-catcher with its vibrant colors, this Grilled Watermelon Salad is a guaranteed crowd-pleaser as it combines the fruit's natural sweetness with an ensemble of complimentary flavors that bring out the absolute best in this dish.

Grilled Asparagus with Parmesan

:

If you ask me, asparagus is the defining vegetable of spring and early summer. It's juicy, sweet, tender, and depending on where you live, might only be available for a few weeks. That's why I love this recipe. There's not much to it, just asparagus, Parmesan, olive oil, salt, and pepper; but it's absolutely rapturous!

Lemon Sage Pasta Salad

:

Homegrown veggies can seem a lot sweeter because they're fresh, but the citrusy combo of sage and lemons balances the sweetness out. Parmesan cheese gives this dish an added salty touch, while the butter and olive oil brighten up the colorful ensemble.
Fresh Fruity Fusions
There's nothing like an ice-cold cocktail or mocktail to turn down the heat of a summer afternoon. And some ingredients are made for the job. Tangy citrus like lemon and lime, cooling herbs like mint and dill, and sweet summer fruits like strawberries and watermelon are guaranteed to quench your thirst and remind you that summer is for relaxation. I love these summer drinks for almost anything from a barbecue to a weekday break. In fact, I try to keep the Herbal Dill Lemonade in my refrigerator all summer long!
Cucumber Gimlet(ish):

When you're in the mood for a refreshing summer cocktail, this is it. This blend of homemade cucumber mint vodka, tangy lime simple syrup, and thirst-quenching fresh cucumber juice is a combination that dances on the tongue and makes the world a better place.

Limoncello Sunrise

:

This refreshing tropical garden-to-glass cocktail, Limoncello Sunrise, combines homemade limoncello, orange juice, and homemade grenadine.

Herbal Dill Lemonade:

There's nothing like a glass of freshly-squeezed lemonade to make a hot summer day better. Unless it's a glass of herbal dill lemonade. This invigorating taste sensation is a treat that's sure to revive you when the summer sun is beating down. 
Campfire Confections
Ah … those quiet summer nights with the stars twinkling overhead and the songs of nocturnal wildlife in the distance. I relish the moments I get to sit by a campfire with some good friends and conversation. But let's not forget the best part: campfire treats! 
Peanut Butter S'mores:

Just when you thought s'mores couldn't get any better, along comes creamy peanut butter to the mix. Chocolate and peanut butter is a classic flavor combo, and only gets better with marshmallows toasted over an open campfire. And there are some fun and funky variations on this that you won't want to miss!

Layered S'mores Casserole:

You're right. S'mores and casserole aren't usually something you put together. But I have to tell you, the flaky, buttery crust, melty marshmallows, sweet chocolate, and the crunch of baked graham crackers is surprisingly delightful! Plus, this decadent desert is perfect for family gatherings or a sleepover. 
I hope you enjoy this issue and get to try some exciting and fun new recipes!
Happy cooking, happy summer—and happy eating!

Bill Dugan
Editor & Publisher
P.S. Please enjoy this issue of RecipeLion Magazine, and let me know what you think about it by commenting below with your feedback! Your input is valuable to us and can help us make improvements.