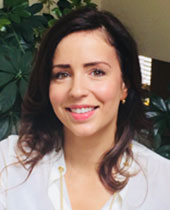 Welcome to Issue 19 of RecipeLion Magazine! This is an exciting issue for us as it marks the beginning of a partnership between RecipeLion and Food Gardening Magazine. With the Food Gardening Network's focus on sharing the joys of growing your own favorite fruits, herbs, and vegetables, and RecipeLion's history of creating and adapting recipes so even the busiest cooks can successfully make tasty and delicious dinners, this seems like the perfect opportunity to combine our areas of love and expertise. 
Plus, this issue is all about comfort, and what's more comforting than fresh foods and warm, nourishing recipes on a winter day? There are more than four dozen recipes in this issue made to keep you cozy during these colder months. If food could be a blanket, the recipes in this edition would be the most comfortable and toasty wool blanket ever. And you would have it wrapped around you while you're sitting by a crackling fire. There might even be a cup of hot chocolate or mulled cider. One thing is for sure, the nearly 50 recipes in this issue of RecipeLion Magazine are all about finding that happy place that you can only get in a bowl of homemade soup.
You'll find the recipes in five different sections: Comfort in a Bowl, Crusty Dippable Breads, 7 Healthy Soups for the New Year, Top 5 Most Drinkable Broths, and 20 Hearty Stews and Chilis. And just as you would expect from RecipeLion, these delicious soups, stews, chilis, and breads are easy and quick, so you can have dinner on the table without too much fuss.
Here's a look at some of what's on the menu: 
Comfort in a Bowl features 12 of the most heart-warming soups you'll find anywhere. Try the Simply Perfect Tomato Soup paired with a grilled cheese sandwich for a classic lunch that combines the flavors of a tangy tomato soup, melted cheddar cheese, and a little bit of nostalgia. Here are three more recipes from this section that I can assure you will warm up any grey and chilly day:
Crusty Dippable Breads
If there's one thing that goes well with a homemade soup, it's a handmade bread fresh out of the oven. And I LOVE the way my home fills with that unmistakable aroma of a bakery! You'll find salty, savory breads that you can slice or tear and dip right in your soups and stews. Here is a sample of what you'll find:
7 Healthy Soups for the New Year
Whether it's a 'new year, new you' kind of day or you just want something healthy, warming, and tasty, the seven recipes here will fit the need. Definitely don't miss the Provençal Vegetable Soup for a chance to transport yourself to a warm, sunshiny day along the Mediterranean. Here are two more of the recipes you'll find here.
5 Most Drinkable Broths
Soup broth is an age-old cure for pretty much anything that ails you. The nourishing, steamy broth of your favorite soup might as well be a magical potion that makes the world a better place. Here are two of the recipes you can enjoy from this section, plus three more:
20 Hearty Stews and Chilis
You'll get a little bit of everything here, from a Slow Cooker Enchilada Chili to a Cheesy Asiago Bisque to a Vegan Mulligatawny Soup. As diverse as these recipes are, they do all have some things in common. They're hearty, stick-to-your-ribs bowls of deliciousness. Check out these recipes, plus 15 more.
I hope you enjoy the January issue of RecipeLion Magazine as much as we've enjoyed putting it together. We're so happy to be here cooking with you and we're looking forward to many more recipes, dishes, and meals as we move into this new joint adventure. 
Happy cooking—and happy eating!


Kim Mateus
Editor & Publisher
P.S. Please enjoy this issue of RecipeLion Magazine, and let me know what you think about it by commenting below with your feedback! Your input is valuable to us and can help us make improvements.