It's no secret that fresh vegetables are good for you. It's also no secret that many of us don't have enough fresh veggies in our diets. I could leave it at that and just say that the best summer vegetables to grow are whichever ones you'll eat. But then this would be a really short post, and it wouldn't be much help for people who are trying to reduce their sugar intake and eat more low carb or keto. 
Not to toot my own low-carb horn, but I've written hundreds of ketogenic recipes for a variety of popular magazines and have practiced keto on and off for a number of years for the health benefits of it, so I totally get the low-carb life. I actually love a generalist approach to low carb because you can integrate more vegetables. I just happen to love veggies (surprised?), so knowing what low-carb vegetables I can integrate into recipes is important to me.
But what, exactly, is a low-carb diet, if you're not yet familiar? The Mayo Clinic describes it as a diet that "limits carbohydrates — such as those found in grains, starchy vegetables, and fruit — and emphasizes foods high in protein and fat." They go on to say that most people adopt a low-carb diet as a way to lose weight. However, a low-carb diet may help reduce the risk of type 2 diabetes and I would argue that personally, I think there are way more benefits. For me, it reduced anxiety, brain fog, and gave me a ton of energy.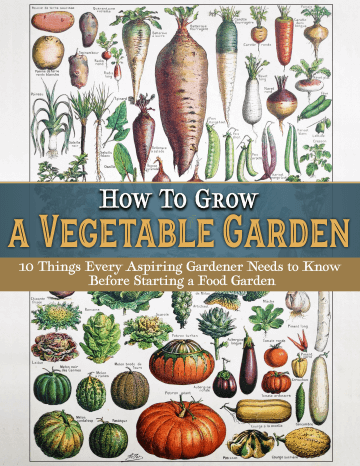 Discover 10 top tips for growing, harvesting, and enjoying fruits, vegetables, herbs and more from your home garden—when you access the FREEBIE How to Grow a Vegetable Garden, right now!
It's important to point out that there is no specific definition of what constitutes a low-carb diet. There are quite a few out there. The Atkins diet is probably the most well-known, but there are also keto diets, paleo diets, carnivore, zero carb, and the low-carb Mediterranean, just to start with. The point is, I can tell you these are the best summer vegetables to grow for your low-carb diet, but I can't tell you that any particular vegetable fits into a specific diet or category. Except that they're yummy. I can guarantee that each one of these veggies is yummy.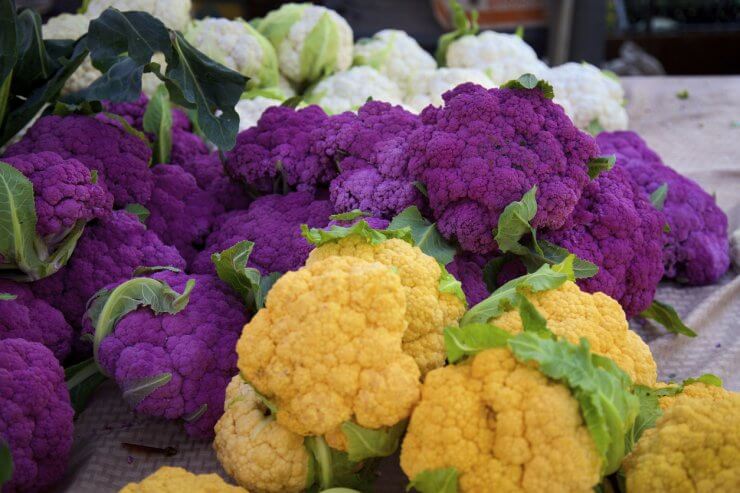 7 of the best summer vegetables to grow in your low-carb garden
I'm sticking to the USDA for the numbers here. They list total carbohydrates per serving, along with other basic nutritional information, on a lovely spreadsheet you can find here. So when you see that cucumbers have 2 grams of carbs, that's 2 grams of total carbohydrates as per the United States Food and Drug Administration. And who am I to argue with them?
If you're on a low-carb diet and counting net carbs (carbs minus fiber), I'll list the net carbs too.
1. Bell Peppers. I love seeing these colorful little veggies in my garden. They have lots of vitamin C, they're a good source of potassium, and they have 6g carbs /4g net carbs in one medium bell pepper.
Try our Chicken Salad with Bell Pepper Crunch or Roasted Bell Pepper Salad for a low-carb treat.
2. Cauliflower. Cauliflower is undoubtedly one of the best summer vegetables to grow if you're on a low-carb diet. You can substitute cauliflower for rice, you can make a pizza crust with it, or do something strange like just enjoy it as is! This veggie is a little tricky to grow, but it's so delicious straight from the garden. And it comes in at 5g carbs / 3g net carbs in 1/6th of a head.
Try our Cauliflower Fried Rice or Loaded Cauliflower for a low-carb dinner option.
3. Cucumbers. Aside from the fact that cucumbers are delightful, and you can use them to make pickles, they're also relatively easy to grow. And as you just read, they have 2g carbs / 1g net carbs in 1/3 cucumber.
Try our Shrimp and Cucumber Rounds or Traditional Greek Cucumber Salad for some quick and easy low-carb snacks.
4. Leaf lettuce. I love growing lettuce. It's about as easy as could be, and you get a lot of lettuce with just a little effort on your part. Lettuce has a ton of vitamin A and only has 2g carbs or 1g net carbs in 1 1/2 cups.
Try our BLT Boat or Grilled Garden Romaine for some low-carb leafy options.
5. Radishes. Like lettuce, radishes are about as easy as possible to grow. Plus, they grow quickly. You can put a seed in the ground and three weeks later have radishes in your salad. I like to roast them like potatoes to curb those potato cravings. According to the FDA fact sheet, seven radishes only have 3g carbs or 2g net carbs.
Try our Baked Brown Butter Radishes for a delicious low-carb veggie side dish.
6. Summer Squash. Summer squash is delightful, easy to grow, and the blossoms are an underrated culinary delight. Half a squash itself, however, only has 4g carbs or 2g net carbs.
Try our Low-Carb Yellow Squash Casserole for a simple dinner idea!
7. Tomatoes. The queen of the home garden. Tomatoes are beautiful, not terribly difficult to grow, and they have 5g carbs / 4g net carbs in one medium tomato. Not to mention that in-season tomatoes straight from the garden are quite possibly the best thing ever. Paired with mozzarella and basil, it's a low-carb delight.
Try our Heirloom Tomato Caprese Casserole or Quick Caprese Cauliflower Pizzas for an amazing low-carb appetizer.
There are certainly more vegetables, like celery, a small helping of green beans, and modest amounts of onion. And really almost any vegetable could be in this list of the best summer vegetables to grow for a low-carb diet in the right moderation. The exceptions are the more starchy veggies like potatoes, sweet potatoes, and sweet corn which will spike your blood sugar even in small amounts.
Still, this is a tasty way to get started. And most of these are easy to grow, even in less than ideal conditions. 
What about you? Do you have some favorite low-carb garden vegetables?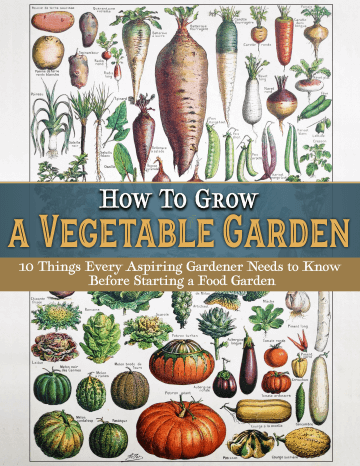 Discover 10 top tips for growing, harvesting, and enjoying fruits, vegetables, herbs and more from your home garden—when you access the FREEBIE How to Grow a Vegetable Garden, right now!