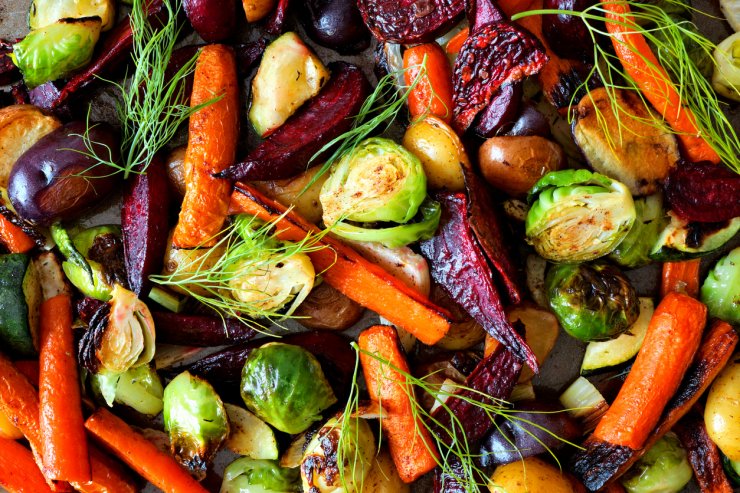 Root vegetables are notoriously shamed for their high starch and sugar content, but coming up with balanced meal ideas is easier than you think! Below are three really easy recipes you can make on the fly with just a few added ingredients.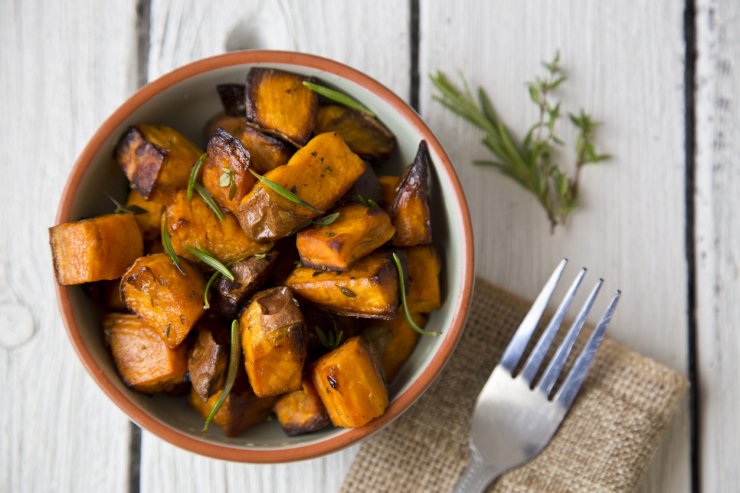 Maple Sweet Potatoes and Ginger
Alongside some grilled chicken, all you need are two root vegetables—sweet potatoes and ginger—maple syrup, walnut oil, salt and pepper. Take two or three large sweet potatoes (enough to fill a baking sheet), peel and then cut into 1" cubes. On a baking sheet, toss them together, with about 2 tbsp walnut oil, ⅛ cup maple syrup, and a tablespoon of grated ginger, then just sprinkle with salt and pepper, and bake for about 20 minutes at 400F until caramelized.
Pro tip: If you have 8oz of bacon hanging around waiting to be consumed, lay it out in a single layer over the potatoes. They cook in about the same time, and bring the whole dish to another level that even goes great on pasta! This might not exactly be the most balanced meal idea (helloooo carbs), but it's certainly tasty!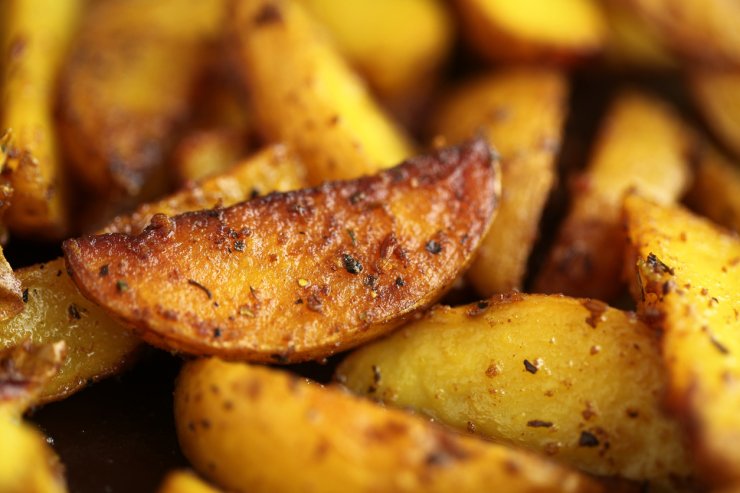 Roasted Root Veggie Steak Fries
The next time you make steak, save some room for these easy home fries using your white garden potatoes or one of the other root veggies in the list below! Preheat your oven to 425F, then start with four or five white potatoes, wash and scrub them, halve the long way, then slice into wedges (about 8-12) to make the steak fries. On a baking sheet, toss with 2 tbsp olive oil, ½ tsp sweet paprika, ⅛ tsp onion powder, a clove of garlic (grated), a few pinches of salt, and some freshly grated pepper. If you have fresh herbs, feel free to chop up 2 tbsp worth of mixed herbs and add those too. Bake for about 20 minutes, flip, and bake for an additional 20 minutes to finish, keeping an eye on them toward the end so they don't burn, then enjoy with ketchup or mayo alongside your steak!
Pro tip: You can also use this recipe with other root veggies like radishes, turnips, carrots and rutabaga, just peel and cut them into sticks, then adjust the cooking time (20-30 minutes).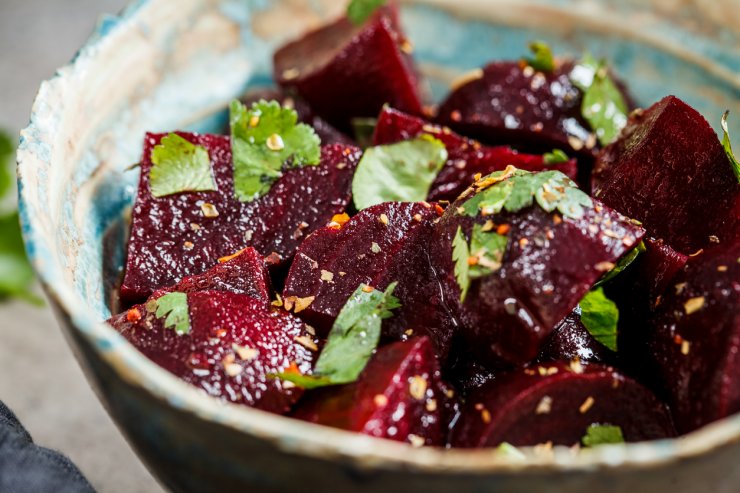 Honey Balsamic Roasted Beets
My favorite way to eat beets is in a salad, drizzled in a balsamic dressing with goat cheese and roasted walnuts, and tossed with arugula. But it's not exactly what I'd call easy. So, to stick with my theme of easy balanced meal ideas, let's talk about roasting beets with balsamic vinegar and honey, which you can serve next to Halibut, Cod, or another white fish. Or, heck, you can put them on a salad! The honey neutralizes the love-able bitterness you usually get from beets, they're easy to devour! All you need to do, is preheat your oven to 425F, peel and chop your beets (2-3) into bite-sized pieces, toss them with walnut oil (or olive oil), and bake for about 20 minutes. Then, add a tablespoon of balsamic vinegar, and two tablespoons of honey and bake for another 20 minutes, or until the beets are crispy on the outside, and soft on the inside, tossing every so often in those last 20 minutes before you remove them and enjoy!
I'd love to hear how you're using your root veggies at the table, share your favorite balanced meal ideas using root veggies below!