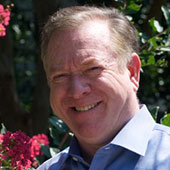 Brunch is the relaxing vacation of meals. We can wake up slowly, even lying in bed for a bit, enjoying the sound of the world around us waking up. The cardinals and finches sing their morning songs, and the sun paints the sky shades of orange, red, and pink as it slowly rises. We put on the coffee and sit down to listen to our favorite podcast.
And once we feel ready, we put an Ella Fitzgerald album on the stereo and get set up to cook. Our cutting board is on the counter and that Japanese steel chef's knife is in hand. The clock ticks lazily and on spring mornings, a fresh breeze energizes your home.
Brunch is a delight for the senses. As it comes together, the aroma of fresh herbs and deep spices fills the kitchen, while the onions sing as they sizzle on the stovetop. All the while, we dance from counter to cupboard, fridge to fry pan. The vacation of meals, indeed!
With spring coming, we wanted to celebrate the joy of a well-made brunch. Whether you enjoy a savory start or something on the sweeter side, you'll find plenty here to treat your tastebuds. With 22 recipes in this issue, brunch is sure to be one of your favorite meals of the day!
Check out some of the recipes in this issue of RecipeLion Magazine! 
8 Savory Ways to Start the Day
Breakfast or brunch—a good meal is always a great way to start the day. The recipes here are satisfying, filling, and will keep you going, whether that means catching an afternoon game or heading out with friends for an adventure. 
6 Sweet Sensations
Brunch is that wonderful meal where you can opt for something savory or go with a little sweetness to kickstart your day. Here are some I love in this issue. 
Banana Chip Pancake Casserole

: This is pretty much everything you could ask for in a delightfully sweet brunch. You have your buttermilk pancakes, bananas, and chocolate chips, all of which are a classic combination. Then you mix up eggs, heavy cream, maple syrup, and a splash of vanilla extract to pull everything together, a little like a custard.

Orange Scones

: 

Scones feel like a fancy brunch treat. They're also super easy to make and delicious fresh out of the oven! Top your orange scones with homemade orange marmalade for an extra boost of flavor. Yum!
Johnny Cakes: This is one of those recipes where the whole is so much greater than the sum of the parts. It's essentially just cornmeal mixed with a little bit of salt, sugar, and milk and fried in a skillet. However, it's anything but that simple.
8 Sips & Cocktails
There's no better way to make brunch a special occasion than to serve it with a snazzy drink, and we have drink recipes for all ages here. 
Knockout Peach Berry Fizz: This garden-to-glass Knockout Peach Berry Fizz includes homemade peach schnapps, blackberry liqueur, strawberry cordial, and raspberry vodka. For garnish, some thyme flowers in a fresh raspberry!
Chamomile Fizz

:

Chamomile Fizz, you say? Yes, indeed. Think tea, but fizzy. It's bubbly, refreshing, and the perfect beverage for a spring day.

Limoncello Sunrise: A refreshing tropical garden-to-glass cocktail, Limoncello Sunrise combines homemade Meyer lemon limoncello and orange juice with a splash of homemade grenadine and some inspiring garden-fresh garnishes.
I hope you enjoy this issue and get some time to sit down for a nice brunch with some fun new recipes!
Happy cooking—and happy eating!

Bill Dugan
Editor & Publisher
P.S. Please enjoy this issue of RecipeLion Magazine, and let me know what you think about it by commenting below with your feedback! Your input is valuable to us and can help us make improvements.