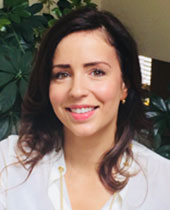 Welcome to the March/April 2020 edition of RecipeLion Magazine! Can you believe it will officially be spring in just a few weeks? I saw my first few tulips of the season coming up just the other day. And before you know it, those first tender spears of garden-fresh asparagus will be on the menu!
While spring might not be beach weather for most of us, this issue of RecipeLion Magazine includes plenty of dinners that will get you into a sunny state of mind – in about 30 minutes! Dive into fresh recipes featuring the brightest the season has to offer. Plus, these recipes are simple enough that they're pretty much guaranteed to taste great, and they won't leave your kitchen looking like a scene from Ghostbusters. 
This issue features 30 meals that are quick and easy to make. I promise the five homemade pizza recipes will make your entire family happy. And there's a slow cooker dessert recipe that will leave your mouth watering just thinking about it. 
If you're hosting Easter dinner, make sure you check out the Easter menu. It has everything you need to serve a delicious and special dinner, including appetizers and dessert. 
Whether it's a potluck, a sit-down dinner at home, or something to take to your friend's for game day, this issue of RecipeLion Magazine has all the inspiration and recipes you need. Here's a look at what's in this issue.
Any Way You Slice It
Pizza. It might be one of the most versatile foods ever. And it's so easy to make!
Chicken + Rice
Chicken and rice is a classic combo. Full of protein and plenty of nutritional goodness, you can't really go wrong here.
Eggs for Everyone
Are eggs the most versatile food ever? They might be! Whether you need an appetizer or breakfast dish, eggs can be your go-to.
Turn Dessert Upside Down
It's true that there's only one dessert in this section of the magazine, but once you taste it, you'll know why!
New Easter Essentials
Would you believe me if I said making Easter dinner can be relaxing? It's true! At the very least, you can take the stress out of preparing a big meal. There's a full Easter menu here for you to use, from salad and appetizer to sides and dessert.
A Farmer's Market Feast
I love, love, love when the market gets hopping in the spring with all kinds of fresh fruits and vegetables. Here are some favorites from the market or from your own garden.
Pie Day
Don't forget March 14 is "Pi-Day!"
Fruitylicious
Sweet, fresh, and healthy is on the menu with these fruit-centric delights.
I hope you enjoy the latest issue of RecipeLion Magazine as much as we've enjoyed putting it together. We're so happy to be here cooking with you and we're looking forward to many more recipes, dishes, and meals to share. 
Happy cooking—and happy eating!

Kim Mateus
Editor & Publisher
P.S. Please enjoy this issue of RecipeLion Magazine, and let me know what you think about it by commenting below with your feedback! Your input is valuable to us and can help us make improvements.