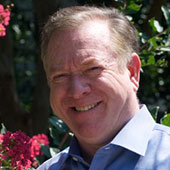 A new year means it's time to try new and exciting recipes in the kitchen! I'm always up for a good recipe, but the idea of a fresh start and making a point to expand your culinary repertoire is an exciting proposition–especially now that we're well into winter. For me, these frigid winds make it easy to spend more time enjoying the warm aromas of a comforting favorite on the stovetop or cookies in the oven. 
I also need a little respite after all those holiday feasts, which is why I'm so excited to share the January/February 2023 edition of RecipeLion Magazine with you! There are some lightened-up classics, a few twists on favorite recipes, and plenty of yumminess with healthy eating in mind. 
You'll find filling salads made with whole grains, warming soups, mouth-watering family dinner recipes, and desserts. In fact, the desserts here prove that healthy food can also be delicious and fun! You could even argue that these desserts are breakfast-worthy! And really, what's more fun than dessert for breakfast?
Check out some of the recipes in this issue of RecipeLion Magazine! 
8 Healthy Starts
Breakfast is the most important meal of the day, but no one said it has to be boring. Smoothies, quiche, tarts, eggs, asparagus … it's time for breakfast to be just as satisfying as dinner!
Easy Broccoli Quiche

:

This is the perfect recipe any time you have an abundance of fresh broccoli on hand. The prep time is minimal and it keeps well in the refrigerator for a few days, making it ideal for a quick breakfast or lunch. 

Onion and Scallion Tart:

This delicious breakfast or brunch recipe features plenty of salty feta and Parmesan cheese, plus onions, scallions, and chives. And it smells absolutely amazing while it's in the oven!

Simply Soothing Melon Smoothie:

This melon smoothie is a light, refreshing, and healthy way to start the day–or enjoy it as an afternoon pick-me-up!
8 Fresh & Easy Lunches
When you're busy at work, lunch can seem like something you need to hurry up with, and so we often grab a snack bar, run to the drive-thru, or skip lunch altogether. Let's make a vow that this year, we're all going to approach lunch with a little more appreciation. After all, a healthy lunch doesn't take as much time to make as we might imagine.
Winter Salad with Apple Cider Vinaigrette Dressing

: Winter days call for a little brightness, and this salad brings it. Sweet and tangy apple cider vinaigrette drizzled over crisp lettuce, crunchy apples, candied walnuts, and rich, creamy goat cheese–what's not to love?

Healthy Slow Cooker Chicken Noodle Soup

:

Is there anything that warms the soul more than a hot bowl of chicken noodle soup? I love this recipe because it's a classic and because it goes in the slow cooker.

Your chicken broth; large, juicy chicken chunks; onions; celery; carrots; parsley; garlic; thyme; and bay leaves simmer slowly for hours, making this soup a true delight for the senses.
11 Light & Hearty Family Meals
The family meal is, for me, one of the highlights of my day. Whether that means actual family or a couple of friends, I love the happiness that a good meal can provide. 
Greek Yogurt Chicken and Cremini Mushroom Rice Casserole:

This casserole is now one of my favorite Greek recipes! The chicken is tender and juicy and the rice is cooked perfectly, but the real star of the dish is the yogurt sauce. It's creamy and tangy, bringing all the flavors together.

Healthy Crab Mac 'n' Cheese

:

Macaroni and cheese might be the ultimate in comfort food, and there are so many ways you can make it.

If you're looking to add some additional nutritional value to your meal, this is one of the tastiest ways I've found to do that.

Healthy Ravioli with Walnuts:

Warm up a winter day with this delightful ravioli recipe that takes advantage of the bright flavors of lemons, asparagus, and spinach.
6 Cleaner-Eating Desserts
Yes, dessert can be cake and pie and ice cream, but there are so many other desserts that highlight the natural sweetness of fresh fruits or the palatable combination of nuts and grains. 
Make-Ahead Flax Cookies:

If you ever wanted cookies for breakfast, but felt guilty about it, this is your recipe. These cookies have

walnuts, rolled oats, wheat flour, flax meal, peanut butter, cherries, and cinnamon. That sounds like breakfast to me! 

Fresh Fruit Ambrosia Salad: I know what you're thinking. Isn't ambrosia salad that 1970s dessert with lots of sugary canned fruit and whipped cream? Yes, but this is very different. We're taking advantage of fresh fruit here for a lighter, healthier version that's sure to have you wanting more.
I hope you enjoy this issue and have some fun making these holiday treats!
Happy cooking—and happy eating!

Bill Dugan
Editor & Publisher
P.S. Please enjoy this issue of RecipeLion Magazine, and let me know what you think about it by commenting below with your feedback! Your input is valuable to us and can help us make improvements.