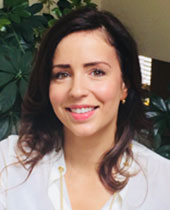 Welcome to the April issue of Food Gardening Magazine! This is an exciting time to have a garden. Our seedlings are going into the ground, some early vegetables are coming in soon, and our pollinator friends are out making sure nature works the way it's supposed to. In fact, I just saw my first bee of the season a few days ago. 
As for the magazine, this was an interesting issue for us to put together. You'll still find all the gardening tips, recipes, and fruit and vegetable profiles you expect, but two of our feature articles this month are about the tools and accessories we use to garden. We looked at some different types of garden shears and reviewed some of our favorites. 
We're also sharing some do-it-yourself approaches to gardening tools and accessories. Saving money is always good. Reducing waste is always good. These projects manage to accomplish both of those tasks while also giving you useful and fun tools for the garden. 
And naturally, we have some fruits and vegetables that are perfect for planting this month. Don't forget to check out the recipes, too. I made the Red Curry Coconut Zucchini Noodles last week and they're on my menu again this week. They really are that good! 
Here's a closer look at what you can expect in this issue.
Gardening with Amanda articles—Amanda MacArthur is one fabulous food gardener! She takes gardening seriously, makes it fun, and delivers some great content—including companion videos to show you, not just tell you, exactly what to do. Check out these four helpful articles, with videos, from Amanda this month:
And this issue of Food Gardening Magazine includes details on our three featured foods this month—concurrently with publishing this issue of our magazine, we're publishing three new and updated gardening guides on rhubarb, strawberries, and summer squash. As a premium member of Food Gardening Network, you get full access to the magazine and these gardening guides.
Rhubarb: Rhubarb is a cold-hardy perennial plant grown for its tart stalks. It's easy to grow, easy to harvest, and easy to cook with. And if you want to add to your rhubarb gardening guide, all you have to do is split the plant and you can double your rhubarb harvest! Find out more about this delicious vegetable in Remarkable Rhubarb: The Complete Guide to Growing, Cooking, and Eating Rhubarb.
Strawberries: What's better on a sunny spring day than ripe, juicy strawberries? I'll have to get back to you because I can't think of anything right now. Discover new varieties and learn how to grow and care for these fabulous fruits in Sweet! The All-Strawberry Guide.
Summer Squash: Squash comes in a great variety of colors, patterns, and shapes, from white to deep green and yellow or even orange, solid to striped, flattened to tubular with crooked necks. And just a couple of plants will easily feed a family of four or even six—any more than that, and you'll become that legendary gardener who's forced to give away extra zucchini to strangers on the street! Find out more about this early summer favorite in Happiness is Summer Squash: All You Need to Know about Growing Summer Squash.
I've read all three gardening guides, and I learned so many things about these three plants. Consider some of these tidbits that I discovered while reading these gardening guides, to get you thinking about what you might want to plant this year.
To help guide you about these three foods and our gardening guides, you'll find in this edition of Food Gardening Magazine Gardening Guide Close-Ups that focus on rhubarb, strawberries, and summer squash—these in-depth articles give you valuable tips and advice about these three foods, and you'll have instant access to the premium gardening guides themselves, too. Be first to read these Gardening Guide Close-Ups, to get a head start on how to grow these foods:
And then there are the recipes you'll find in the three gardening guides—here are three of my favorites that are tasty, unique, and easy to make:
I hope you enjoy the April issue of Food Gardening Magazine as much as we've enjoyed putting it together. We're so happy to have you here! Now let's head out to the garden!
Happy gardening—and happy eating!

Kim Mateus
Editor & Publisher
P.S. Please enjoy this issue of Food Gardening Magazine, and let me know what you think about it by commenting below with your feedback! Your input is valuable to us and can help us make improvements.