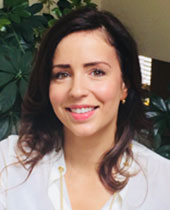 It was just a few years ago when I first heard someone say that "March comes in like a lion, and goes out like a lamb." It was a chilly morning with wind gusts that were blowing tree limbs around and you had to hold onto your hat if you didn't want it to fly away. Interestingly, as I write this in late February, I can see the pine trees outside my window bending in the strong winds and there's a gale warning along the coast. March does appear to be coming in like a lion!
This might be just a windy day for a lot of people. But for gardeners, it's a sign that we need to give some serious attention to how we want to design our gardens this year and what we want to plant. The days are growing longer and warmer, and before we know it, the last frost will be long gone and those early peas, spring greens, and first beets will be on our tables! 
It's true! Though the first days of March may be blustery and cold (depending on where you live), the end of the month will hopefully bring green grass, singing birds, and soil warm enough to get some seeds and seedlings in the ground. 
The latest issue of Food Gardening Magazine even includes six of our favorite spring veggies that can go into the ground as soon as the soil is warm enough to work. As a bonus, several of them are fast-growing, so you can go from planting seeds to garden-fresh produce in just a few weeks! 
Here's what this issue has in store, starting with some of my favorites.
Gardening with Amanda Articles and Videos—Amanda MacArthur is one fabulous food gardener! She takes gardening seriously, makes it fun, and delivers some great content—including companion videos to show you, not just tell you, exactly what to do. Check out these four helpful articles, with videos, from Amanda this month:
And this issue of Food Gardening Magazine includes details on our three featured foods this month—concurrently with publishing this issue of our magazine, we're publishing three new and updated gardening guides on kale, asparagus, and parsley. As a premium member of Food Gardening Network, you get full access to the magazine and these gardening guides:
Kale: Kale's a great crop to grow—especially for gardeners who live in regions with frost. Kale loves the cold—it even tastes better after a little frost! Not many garden crops are that laid back when the temperature drops. But really, wherever you are, if you are of a mind to grow kale, there's a way to do it. Find out more, in Kale: The Queen of Greens!
Asparagus: Plant this vegetable once, and you could find yourself harvesting deliciously delicate asparagus spears for up to 30 years! Learn more about the early spring treasure that Louis XIV called "the king of vegetables," in Asparagus–King of the Garden!
Parsley: Parsley is an essential herb for every kitchen—and if you think parsley is only a decorative garnish, guess again! While parsley can make any dish prettier and more colorful, it's the clean and peppery flavor of parsley that makes it a favorite of mine. Learn more about this awesome herb in How to Grow Parsley: Every Kitchen's Essential Herb.
I've read all three gardening guides, and I learned so many things about these three plants. Consider some of these tidbits that I discovered while reading these gardening guides, to get you thinking about what you might want to plant this year.
You've probably heard that

kale

is super-nutritious. But did you know that one cup of kale provides you with 200% of your daily recommended intake of vitamin C? Kale also gives you 68% of your daily recommended vitamin K, which contributes to bone health. Plus, it's a great source of many essential minerals, such as phosphorus, potassium, copper, iron, and manganese.

Would you believe that

asparagus

was a major part of an early marketing campaign for the state of Pennsylvania?

In 1685, one of William Penn's advertisements for the state included asparagus in a long list of crops that grew well in the American climate.

Not to be outdone by kale and asparagus,

parsley

, that ubiquitous culinary herb, is a good source of many micronutrients, and it has antibacterial properties. Parsley is also associated with Greek mythology. According to legend, parsley sprang up where the blood of the Greek hero Archemorus was spilled after he was devoured by serpents. 
To help guide you about these three foods and our gardening guides, you'll find in this edition of Food Gardening Magazine Gardening Guide Close-Ups that focus on kale, asparagus, and parsley—these in-depth articles give you valuable tips and advice about these three foods, and you'll have instant access to the premium gardening guides themselves, too. Be first to read these Gardening Guide Close-Ups, to get a head start on how to grow these foods:
And then there are the recipes you'll find in the three gardening guides—here are three of my favorites that are tasty, unique, and easy to make:
Krunchy Kale Chips

—

Why buy expensive bags of kale chips when you can make them at home?

Not only do you get complete control over the seasoning and how much salt goes on them, but you also wind up with a snack that's far more nutritious than anything that comes in a colorful bag. And in case you're wondering, no, you don't need a dedicated food dehydrator. Your regular oven will work just fine!

Asparagus and Goat Cheese Bruschetta:

Warmed goat cheese, baked asparagus, toasted pine nuts, and homemade balsamic dressing with basil, garlic, and freshly ground pepper? Yes, please!

Parsley Pesto Pasta:

Whoever said that pesto has to be made with basil? Try this parsley version! Tasty, filling, flavorful, and elegant. Can't beat that!
I hope you enjoy the March issue of Food Gardening Magazine as much as we've enjoyed putting it together. We're so happy to have you here! Now let's head out to the garden!
Happy gardening—and happy eating!


Kim Mateus
Editor & Publisher
P.S. Please enjoy this issue of Food Gardening Magazine, and let me know what you think about it by commenting below with your feedback! Your input is valuable to us and can help us make improvements.