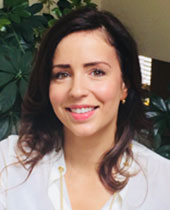 Did you know that in the ancient Celtic calendar, May 1 is the beginning of summer? It's easy to understand why. Around the Food Gardening Network headquarters, trees are blooming, daffodils are brightening up homes all over the neighborhood, and the mornings are filled with the songs of Blue Jays, Robins, Chickadees, Sparrows, and Wrens. 
For gardeners, May is especially exciting. Even in cooler areas, some early vegetables like peas and greens are already coming in. And it's warm enough now to plant seeds directly in the garden and transplant seedlings that we've started indoors. If you ask me, this all seems like a good reason to make May 1 the beginning of summer! 
Whether it's spring or summer, this is certainly a time for gardeners to celebrate. The soil is workable, the threat of frost is behind most of us, and we can make as many trips as we want to our local gardening centers and plant nurseries! The question is what seeds to get. 
That's why this issue of Food Gardening Magazine begins with a list of 10 herbs and vegetables we're planting this month. You'll find several root vegetables, including the fast-growing radish, easy-growing chives, ever-popular basil, and, of course, runner beans. You'll find a few that are great for succession planting, as well as two vegetables that you can still plant if you didn't already get to them last month. 
Here's what this issue has in store, starting with some of my favorites.
Gardening with Amanda articles—Food Gardening Network's Senior Editor and Producer Amanda MacArthur is one fabulous food gardener! She takes gardening seriously, makes it fun, and delivers some great content—including companion videos to show you, not just tell you, exactly what to do. Check out these four helpful articles, with videos, from Amanda this month:
And this issue of Food Gardening Magazine includes details on our three featured foods this month—concurrently with publishing this issue of our magazine, we're publishing and updating three gardening guides on cucumbers, grapes, and lavender. As a premium member of Food Gardening Network, you get full access to the magazine and these gardening guides:
Cucumbers: Cool, crunchy, and easy to grow, cucumbers are one of the most popular vegetables in home gardens – second only to tomatoes. You can find this mild-flavored veggie in cuisines around the world and there are about 100 varieties of cucumbers that gardeners can choose from. Find out more, in The Cucumber Grower's Guide!
Grapes: Grapes are versatile and adaptable, making it possible to grow them in just about any climate. These vigorous growers can produce fruit within a few years and well-tended vines can live for more than 30 years. Learn how to grow the most popular fruit in the world in Great Grapes!
Lavender: Known as the Queen of Herbs, lavender is cold-hardy, drought-tolerant, and has very simple soil and water needs. It's the perfect "less is more" plant—from its growing needs to its culinary uses. Its fragrant flowers, stems, and leaves offer a luscious light flavoring to foods both sweet and savory. From lavender lemonade to the classic herbes de Provence, you can easily find a use for lavender in your kitchen. Learn all about growing lavender in Lovely Lavender: The Complete Guide to Growing, Harvesting, and Enjoying Lavender.
I've read all three gardening guides, and I learned so many things about these three plants. Consider some of these tidbits that I discovered while reading these gardening guides, to get you thinking about what you might want to plant this year.
While most

cucumbers

are long and green, there are several varieties of specialty cucumbers that have some unique qualities.

For example, did you know there are round, yellow cucumbers? They're called Lemon cucumbers—they have a slightly sweet citrus taste and look like small, pale melons. The Painted Serpent cucumber sports light and dark green stripes and has a melon-like taste with slightly fuzzy skin.

People have enjoyed grapes for thousands of years. They make great snacks and, of course, we can't forget about the many varieties that give us hundreds of varieties of wine. But

grapes

also offer numerous health benefits. They can help lower cholesterol, have some antibacterial and antiviral properties, and contain compounds that may protect against common eye diseases. 

Lavender has a long history, as well. Ancient Romans and Greeks scented their bathwater with lavender. In the Middle Ages, people used powdered lavender as a condiment and also as a preservative to mask the flavor of foods that were, shall we say, a little past their prime. Lavender isn't just a pretty face, though. The perennial herb can aid in digestion, reduce anxiety, and help relieve the irritation of mucous membranes during hay fever season.
To help guide you through these three foods and our gardening guides, you'll find in this edition of Food Gardening Magazine Gardening Guide Close-Ups that focus on cucumbers, grapes, and lavender—these in-depth articles give you valuable tips and advice about these three foods, and you'll have instant access to the premium gardening guides themselves, too. Be first to read these Gardening Guide Close-Ups, to get a head start on how to grow these foods:
9 Cucumber Companion Plants You Want In Your Garden (+ 1 to Avoid):

  Discover 9 herbs, vegetables, and flowers that will help deter pests like cucumber beetles, squash beetles, aphids, slugs, and more. And you'll find out about one herb that's not so companionable with cucumbers.

How to Grow Seedless Grapes

:

If you've ever thought about making your own wine, grape jelly, or just having fresh, sun-warmed grapes to enjoy straight from the vine, this is the article for you. Learn how to get your vine started, how to take care of it, and what you need to do to get your grapevine ready for winter weather. 

Is Lavender an Annual or Perennial?

We can all agree that lavender is soothing, relaxing, heavenly, and energizing. And this drought-tolerant herb is delightful in the kitchen, from a lavender lemonade to lavender flan to cookies and cakes. But is it an annual or perennial? Learn why the answer is, "both."
And then there are the recipes you'll find in the three gardening guides—here are three of my favorites that are tasty, unique, and easy to make:
Traditional Greek Cucumber Salad

:

Who needs lettuce when you have garden-fresh cucumbers and tomatoes combined with olives, red onion, a light dressing, and — you guessed it! — feta cheese? 

Grape and Avocado Salsa:

It may seem unusual, but the contrasting flavors and textures of grapes and avocado make a wonderful salsa. Enjoy it with tortilla chips or fish and chicken dishes.

Herbs de Provence:

Look through the Lovely Lavender gardening guide and you'll find recipes for Lavender Shortbread Cookies and homemade Lavender Lemonade. But there's something extra special about a hand-crafted culinary herb blend. This mixture of dried herbs adds a certain

je ne sais quoi

to chicken dishes, roasted vegetables, grilled fish and steak, salads, and more.
I hope you enjoy the May issue of Food Gardening Magazine as much as we've enjoyed putting it together. We're so happy to have you here! Now let's head out to the garden!
Happy gardening—and happy eating!

Kim Mateus
Editor & Publisher
P.S. Please enjoy this issue of Food Gardening Magazine, and let me know what you think about it by commenting below with your feedback! Your input is valuable to us and can help us make improvements.