Almost any gardener can tell you that the beauty and joy of a garden are proportional to the amount of work that goes into it. That gorgeous garden with deep purple eggplants, bright yellow squash blossoms, lush greenery, and tall tomato vines results from a fair amount of vegetable garden maintenance. 
That's not a complaint. I love spending time in my garden, as do most gardeners. There's a certain satisfaction in weeding, pruning, watering, harvesting, deadheading, and all those other garden tasks. Still, it's a lot of work, and as much as I (mostly) love weeding, it can be tough on the back and hands. 
After talking to other gardeners and farmers over the years, plus having figured out some tips and tricks from my own gardening experience, I realized there are a lot of things we gardeners can do to make those tasks easier. And so the list you're about to read was born. If you're new to gardening, I hope this can be a valuable resource for you. And if you're an experienced gardener with plenty of dirt under your nails, I hope you find something here that you either have forgotten about or that is new to you, as well.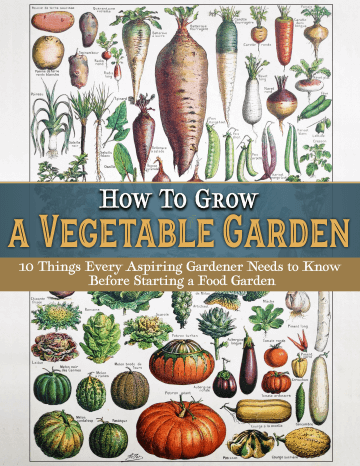 Discover 10 top tips for growing, harvesting, and enjoying fruits, vegetables, herbs and more from your home garden—when you access the FREEBIE How to Grow a Vegetable Garden, right now!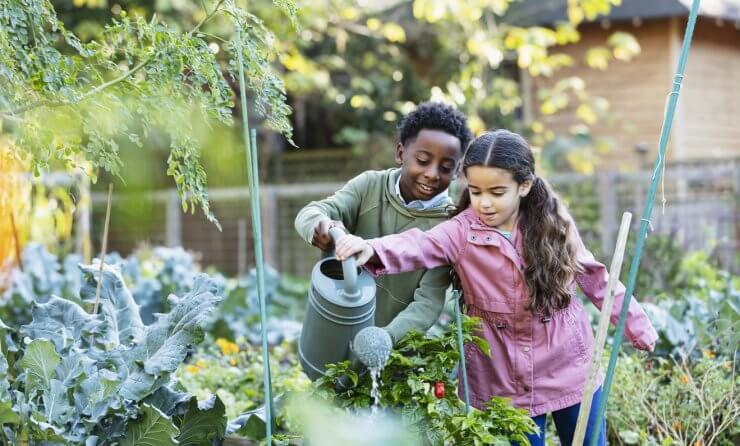 Stop working so hard! Here are 10 tips for easy vegetable garden maintenance 
Tip 1: Get organized. I realize not everyone is like this, but I find that my tasks flow more smoothly when I'm organized. When I can look at my calendar and see what I have coming up, I can mentally prepare, and don't get surprised with realizing too late that I forgot to turn the compost or plant the garlic. 
Tip 2: Do a little at a time. I find that with almost any big project, whether it's my garden or planning a dinner party, taking things little by little makes everything much easier. For example, I spend a little bit of time each day weeding. This prevents the job from becoming an overwhelming and tiring weekly task. Plus, it's nice to have a good excuse to get outside into the garden. 
Tip 3: Use the right tools. Having the right tools for the job absolutely makes your summer vegetable garden maintenance easier. For instance, we've previously mentioned the Garden Weasel WeedPopper and the Wrotter from Sneeboer as two excellent weeding tools. But that goes for any other gardening tools from pruners to watering cans. 
Tip 4: Take advantage of mulch. When it comes to summer vegetable garden maintenance, mulching is likely the MVP. Mulch helps the soil retain moisture, limits soil temperature fluctuation, and can help prevent weed growth. 
Tip 5: Grab a seat.  This Sunnydaze Garden Cart Rolling Scooter includes a wire basket on the back and a plastic utility tray beneath the seat, which is a 360-degree rotating seat. It has rugged wheels and is 18 inches wide, so it could scoot between small-ish rows, and the weight capacity is 330 pounds. 
Tip 6: Give it a lift. One guaranteed way to make your summer vegetable garden maintenance tasks easier is to use elevated garden beds. This is a little different than a raised bed, in that they are usually around waist height, meaning you don't have to bend over at all to take care of transplanting, weeding, harvesting, or anything else. 
Tip 7: Train your veggies. Vining plants like cucumbers or beans are easy to train so they'll grow up and along a terrace. This keeps you from having to bend over to harvest these vegetables, plus, it keeps them off the ground. 
Tip 8: Go looking for trouble. I know. We usually tell people not to go looking for trouble. But in this case, the sooner you spot trouble like pest damage or disease, the easier it is to deal with. If you wait too long to notice or do anything about pests and diseases, you may find it's too late and your entire garden is beyond saving. 
Tip 9: Use a timer for watering. Water your garden while you're making dinner or out running errands. A timer is a great tool for maintaining your garden in the easiest possible way. 
Tip 10: Hire someone! I'm only partially joking here. Obviously, half the fun of gardening is tending to the garden. But some vegetable garden maintenance tasks are better left to the pros. Or the younger generation. I know a gardener in her 80s who hires a couple of local teens each summer to move her rather extensive indoor garden out to her yard. She hires them again in late fall to move everything back indoors! 
What would you add to this? I'm sure I'm missing a few things. Let me know in the comments. 
Note: Food Gardening Network contains links to affiliate websites, including Amazon and Rakuten Affiliate Network, and we may receive a commission for any eligible purchases made by you through links on this page. Any reviews are based on honest reviews of the products.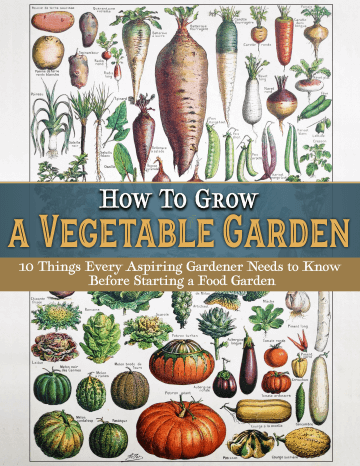 Discover 10 top tips for growing, harvesting, and enjoying fruits, vegetables, herbs and more from your home garden—when you access the FREEBIE How to Grow a Vegetable Garden, right now!