If you're looking for some new vegetable varieties to try in your garden this year, have we got a list for you! And we'll throw in a mini-biology lesson at the same time, because what's cooler than plant biology?
I'm just going to jump right in with some definitions. If you've ever shopped for seeds, you may have come across designations such as F1 hybrid and All-America Selection winner. They may often be descriptors of the same vegetable (or fruit or flower), but they are technically two separate things.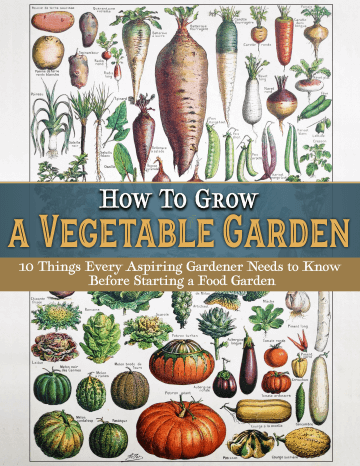 Discover 10 top tips for growing, harvesting, and enjoying fruits, vegetables, herbs and more from your home garden—when you access the FREEBIE How to Grow a Vegetable Garden, right now!
An F1 hybrid is a first-generation hybrid plant that comes from two carefully selected parent plants. A hybrid may take years to create, since gardeners need to carefully select specific characteristics such as disease resistance, uniform ripening, or other desired traits. You may occasionally see F2 hybrids, as well. These would be considered the "grandchildren" of the original plants and may or may not have the same traits the plants were initially bred for. That doesn't mean they don't have some winning qualities in their own right, just that they're further removed from the original. 
As for All-America Selection winners, it helps to briefly define All-America Selections, or AAS. The non-profit organization tests new varieties of plants for "garden performance" all over North America with the help of expert horticulturalists, many of whom come from university extension programs, garden centers, or well-regarded seed wholesalers. 
Winners are selected in both regional and national categories, and to be considered, the plants must have "at least two significantly improved qualities." These plants are also free of genetic engineering, although the seeds may or may not be organic. 
The winners are announced three times each year and divided into four types (edible-vegetable, flowers from cuttings, flowers from seed, and herbaceous perennials) and six regions (Great Lakes, Heartland, Mountain/Southwest, Northeast, Southeast, and West/Northwest, as well as national). 
All that said, you can think of these as Blue Ribbon winners at an ongoing contest. These are the best of any given batch. It doesn't mean that your AAS winners from 2018 aren't good anymore. Nor does it mean you should give up on those heirloom potatoes. What it does mean is that there are some pretty exciting new additions to your favorite seed catalog! So without further ado, here are the new vegetable varieties we are looking forward to trying out.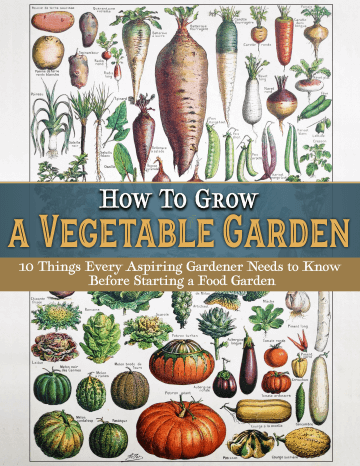 Discover 10 top tips for growing, harvesting, and enjoying fruits, vegetables, herbs and more from your home garden—when you access the FREEBIE How to Grow a Vegetable Garden, right now!
10 New vegetable varieties (and AAS winners) we can't wait to plant this season:
Eggplant Icicle F1: The AAS credits larger fruits, fewer spines, and an improved taste and texture as some of the reasons this white eggplant is a winner. They also point out that the plants "hold up to insect damage and the environment." 
Echalion Creme Brulee (BGS-270) F1: I feel like shallots get overlooked a lot in gardening, but I absolutely adore them. This new variety is the first-ever shallot to win the AAS Winner designation. Judges raved about the sweet and balanced flavor of this variety and how "unexpectedly easy" it was to grow. 
Lettuce Bauer: This oakleaf lettuce does it all, according to the AAS. Because of its compact size, it grows well in-ground, containers, window boxes, and an aeroponic system. Judges reported a "delicious and versatile edible that is super easy (and fast) to grow in the garden." 
Pepper Buffy F1: This pepper is "faster to mature than Tobasco […] with a bit less heat than Ascent until the seeds are added in." With bright green and red fruits, this plant also adds attractive color to your garden. 
Pepper Dragonfly F1: This gorgeous, sweet purple pepper will turn from green to purple, and eventually red if you can wait that long, though it's delicious at any stage. AAS reports that this pepper has "above average, robust pepper flavor, [and the] fruits are held high on the plant, keeping them from the soil."
Sunflower Concert Bell F1: Okay, this technically isn't a vegetable or a fruit, but you can eat sunflower seeds, and even the sunflower itself. On top of that, these are simply stunning. The flower grows "multiple clusters of 10 to 12 flowers on an erect columnar stem." Several judges pointed out the interesting flowering pattern, noting that you can get "a sunflower bouquet on a single stalk!" The flower is also noted for its "durability and sturdiness even through strong storms and winds."
Tomato Pink Delicious: "This early maturing tomato supports the trend of having heirloom look, flavor and texture with hybrid disease resistance and improved germination." Multiple judges noted the excellent tomato flavor. That certainly sounds like a winner to me!
Tomato Purple Zebra F1: Take a look at these beauties, and you can see why they're one of the new vegetable varieties we can't wait to try. The description from AAS makes them sound pretty remarkable, too. Judges report that these tomatoes "are rich with complex flavors and a moderately firm texture." These sweet tomatoes also have an impressive amount of disease resistance. 
Tomato Sunset Torch F1: The third tomato to make the list of new vegetable varieties to try is a "very vigorous grower." Judges report this tomato is mildly sweet and fruity, and like the Purple Zebra, it has high and intermediate resistance to several common vegetable diseases.
Watermelon Century Star F1: This vigorous plant is visually striking and produces a good yield of 10-pound fruits, which judges described as juicy and sweet. 
Whether or not we end up growing any or all of these new vegetable varieties is currently a little up in the air. You know how it goes with gardening! They are definitely on our list, though. 
How about you? Is there a new variety you're looking forward to growing this season?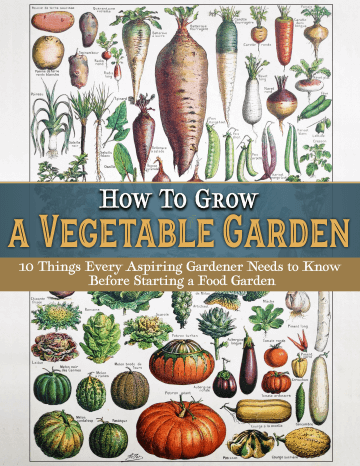 Discover 10 top tips for growing, harvesting, and enjoying fruits, vegetables, herbs and more from your home garden—when you access the FREEBIE How to Grow a Vegetable Garden, right now!