It can be tough to find the right Valentine gifts for gardeners. They're a relatively self-sufficient bunch. They also probably fall into two groups: those who already have every imaginable gardening product and those who are happy with a shovel, a spade, a rake, a hose, and nothing more. 
That doesn't give us much to go on. But there's always something fun and beneficial for your favorite gardener (even if that's yourself). Who doesn't love a thoughtful gift? And the fun thing about a Valentine gift is that it can be anything from wistful and fun to entirely pragmatic.
Personally, I think anybody who loves to cook should have an herb garden on their countertop, so if that sounds like your beloved, an Aerogarden is a great gift. It's also just plain exciting to receive seeds, so if you find some fun new varietals at the gardening store, that's a win! Just throw in some seed starters, which we always need in the spring, and that's a winning gift! Has your partner always wanted a dwarf citrus tree? You can find those right now in true gardening centers too!
I'll list a bunch more ideas below.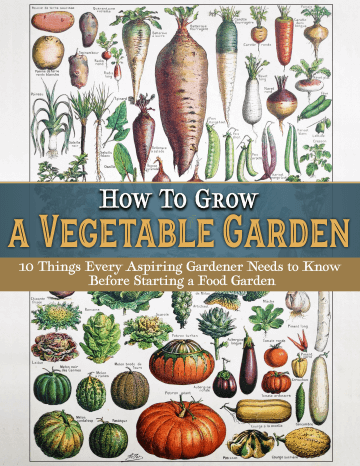 Discover 10 top tips for growing, harvesting, and enjoying fruits, vegetables, herbs and more from your home garden—when you access the FREEBIE How to Grow a Vegetable Garden, right now!
10 Valentine gifts for gardeners that are sure to grow a smile
1. Seeds. Pick out a nice selection! Baker's Creek always has the coolest new varieties (germination rates are not always as great though. The list could go on forever, but our post on 2022 free seed catalogs has a ton of websites to visit. Last-minute, you'll surely find plenty of racks at your local gardening center too.
2. A hydroponic garden. If you live in a cold climate, there's one thing any gardener will appreciate in the dead of winter, and it's the ability to grow some veggies! Get your beloved a countertop Aerogarden, or a vertical Gardyn (my two favorites).
3. Dwarf citrus tree. Perhaps if you live in a sunny citrus state, this one isn't great, but for the rest of us, we all dream of a little bright shining citrus, and the best part is that citrus fruits in the winter, so if you get one 4+ years old you might even get some fruit this year.
4. Badger Balm. This might be one of the most universally perfect Valentine gifts for gardeners. Badger Balm is well-known for quality products, and this hand balm is explicitly designed "for hardworking hands." 
5. Barebones Hori Hori Ultimate. We've mentioned this particular garden tool before. Here's how I described it in our December Garden Gift Guide: "Like the swiss army knife of gardening, a Hori Hori Japanese gardening knife is my favorite tool for cutting lettuce, but it's so much more. There are inch markings on the blade, a serrated edge, and a straight edge, used for pruning, weeding, digging, and everything in between."
6. Books. When gardeners can't be outside with soil in hand, reading about gardens may be the next best thing. There is no shortage of gardening books out there, but here are a few we've either read or look especially interesting.
7. Crocs. These shoes take a lot of heat for being some of the ugliest things you can put on your feet. I suppose that's a matter of opinion. I can tell you, though, that they are some of the most comfortable things I've ever had on my feet. There are plenty of colors and patterns to choose from, and you can go with the classic clog with the built-in ventilation ports, try the lined crocs for more warmth, the closed-toe version, or the all-terrain version if you want more traction and an adjustable heel strap. The only remaining question is if you should go with the classic heart print (since we're talking Valentine gifts for gardeners) or opt for a solid color and add your own charms (like the ladybugs and sunflowers).
8. Garden hose. Is this the most exciting gift ever? No, probably not. However, if you've dealt with hoses that kink, that get holes, that are a pain to roll up or move, you know why a flexible fabric hose is one of the best Valentine gifts for gardeners. This hose extends to 100 feet and includes a 10-function nozzle. 
9. Gift certificates. When in doubt, gift certificates make perfect Valentine gifts for gardeners. Grab one from Victory Seeds, Seed Savers Exchange, or Johnny's Selected Seeds, where your favorite gardener can get anything from hard-to-find heirloom seeds to useful garden tools to apparel to kitchen supplies.
10. Hummingbird feeder. Not only are hummingbirds fascinating, but they're also excellent pollinators. You can find about 3.4 million hummingbird feeders out there, but we're fond of the Perky-Pet Pinchwaist Hummingbird Feeder. It comes apart, so it's easy to clean, and it's designed to help prevent ants and bees from getting into the nectar. It's also inexpensive, coming in under $20 for a glass version or around $10 for a plastic model. 
What gifts would you add to this list?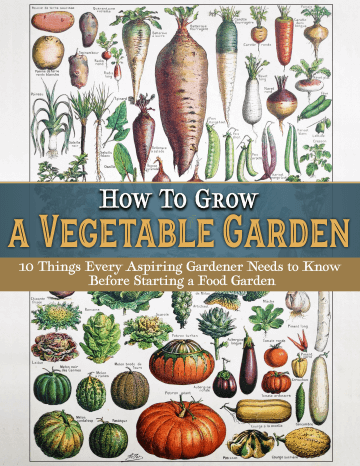 Discover 10 top tips for growing, harvesting, and enjoying fruits, vegetables, herbs and more from your home garden—when you access the FREEBIE How to Grow a Vegetable Garden, right now!