Ever go shopping for a car? From a distance, they all are more or less the same. They have four wheels, a driver's seat and room for passengers. There's an engine, a stereo, and a trunk, but they all do pretty much the same thing. Then you start looking at the different makes of cars. There are luxury models with smooth rides, sporty cars with lots of horsepower, entry level models with safety features designed for new drivers – they really are very different once you get into the details. The same is true when it comes to different makes of garden tools.
One isn't necessarily better than the other, they just appeal to different audiences. There are plenty of brands out there that make garden tools. Some of them make some truly wonderful niche products. For our purposes here, however, I wanted to look at a few different makes of garden tools, so I'm sticking with brands that have a wider range of products available.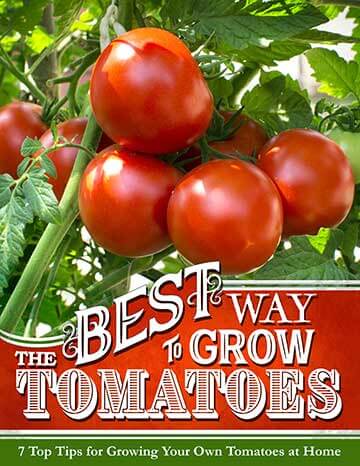 Discover 7 top tips for growing, harvesting, and enjoying tomatoes from your home garden—when you access the FREE guide The Best Way to Grow Tomatoes, right now!
Bond vs. Radius vs. Rogue: Find out which makes of garden tools are right for you
1. Bond Manufacturing
You may not know Bond Manufacturing by name, but you do know their products. They manufacture some of the most well-known makes of garden tools, like Stanley, Miracle-Gro, and Black+Decker. So why are they on this list? Bond is kind of the Ford (to stay with the car analogy) of garden tools and supplies. They're easy to find, they have a good reputation, and they make a kink-free gardening hose – that alone should win them praise from every gardener in the land. They also make a number of garden tools under their own brand name. 
They sell everything from spiked shoe straps (for aerating your garden) to bamboo rakes to telescopic trowels to bow saws. They've been in business for over 70 years, and their gardening tools get good reviews across several retailer websites. 
2. Radius Garden
Radius Garden has one of the hottest tools on the market with the Root Slayer Shovel. Seriously, this thing has 4.8 stars on Amazon with more than 1,200 reviews. It gets 4.7 stars at Home Depot, and it's sitting pretty with five stars at Gardener's Supply Company. There's more to Radius than a cool tool, though.
In addition to the Root Slayer, they manufacture a variety of gardening tools, from digging forks to pruners to trowels to weeders. Their claim to fame is the focus on ergonomic design, and although these aren't the least expensive garden tools, your back and your hands may thank you for spending a little extra. They also offer a lifetime warranty on all their digging tools. 
3. Rogue Prohoe Manufacturing, LLC.
Prohoe doesn't have the breadth of products that Bond or Radius have, but they do have an especially interesting story. As you can tell by their name, they specialize in hoes (crossover flat hoes, field hoes, garden hoes, etc), but they also manufacture scrapers, rakes, and fire and trail building tools. This family-owned business also makes each one of their tools by hand in Munden, Kansas (about a two-and-a-half-hour drive north of Wichita, just down from the fire station).
They grind, weld, and sharpen recycled agricultural disc blades in their shop and attach them to a straight-grained Ash handle with a wood/metal adhesive that "allows us to guarantee that the head will not get loose or come off." They have well over two-dozen testimonials on their website, some of which go into great depth about how this is "The Cadillac of all hoes" and the "best on the market." 
As you can imagine, these aren't the least expensive garden tools on the market, but given the quality, they aren't terribly expensive, either. It also looks like you can order them directly from the manufacturer, where you won't have to pay a big store markup. 
Bonus! Fisher Blacksmithing Garden Tools
I came across these recently and absolutely fell in love. These hand-forged small garden tools are crafted in Bozeman, Montana with traditional blacksmithing methods. The hand-turned handles are made from American Black Walnut and Hickory. 
To be perfectly transparent, I don't own one of these (yet), but I drool over them often. I could see using these for a while. They're long-lasting, hard-working garden tools that also happen to look pretty great. 
So is one of these makes of garden tools better than another? Again, that really depends on what you are looking for. 
What's your favorite brand of garden tools? Any I should check out? Let me know in the comments below.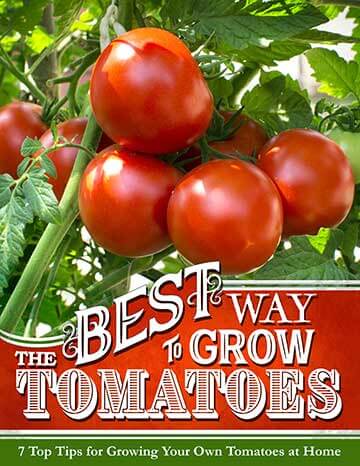 Discover 7 top tips for growing, harvesting, and enjoying tomatoes from your home garden—when you access the FREE guide The Best Way to Grow Tomatoes, right now!