Seed catalogs can sometimes be so beautiful that they look like collector's pieces, and even though they do quite literally expire in use each year, it's hard to throw them out. When I start getting my seed catalogs in the mail in January, I take to them like a good book and sit down with a glass of wine, thinking up ideas of everything I want to plant (like the new Black Strawberry cherry tomatoes from Baker's Creek!)
And look, I know that most early seed catalogs have gone out and are starting to arrive in mailboxes everywhere in the US already, but it's not too late to order them, and I highly encourage you to shop around.
Sure, the Burpee and Baker's Creek seed catalogs are like the Sears catalog of our age (and niche) but there are so many more… and with purpose—to honor lands, seeds, and food, like TrueLove Seeds who doesn't have a catalog, but instead focuses their efforts on the 50+ small-scale urban and rural farmers who are "committed to community food sovereignty, cultural preservation, and sustainable agriculture." They also share 50% of their profits with the farmers. If you look, there are lots of visionary seed companies dedicated to upholding the integrity of the food we grow, like Ujamaa Seeds and Fruition Seeds to name a few more.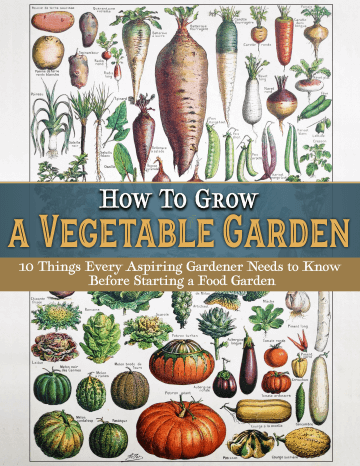 Discover 10 top tips for growing, harvesting, and enjoying fruits, vegetables, herbs and more from your home garden—when you access the FREEBIE How to Grow a Vegetable Garden, right now!
Getting into the free seed catalogs, I've included locations because although not required, some folks like to choose seeds from areas physically close to them, which can have a better guarantee of whether a plant will grow or not in your similar geographic location. With that, let's peruse some catalogs! Only the first few are in order of my own preference, the rest are free for you to peruse at your leisure! I've provided links to catalog request forms and to digital catalogs when available.
Hudson Valley Seed Company (Accord, NY) – Request a catalog | View Digital Catalog Guide
Hudson Valley Seed Co. was founded in 1894 by Henry J. Kaiser. The company has grown into a major supplier of seeds and plants to farmers across the United States. It is a family-owned business that provides high-quality seed varieties to growers. They also offer educational programs to help farmers improve their crops. They also have beautifully designed seed packets, and I'd be lying if I said that's not one of the reasons why they're #1 on my list.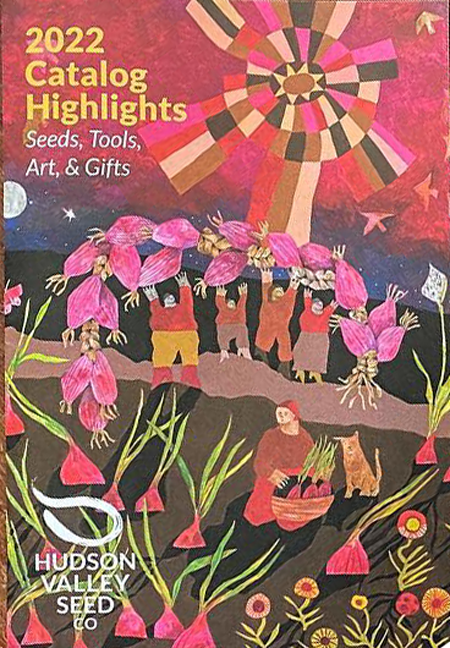 Seed Savers Exchange – (Decorah, Iowa) – Request a catalog | Download PDF
Seed Savers Exchange (SSE) is a nonprofit organization that provides heirloom seeds to gardeners around the world. SSE was founded in 1990 by Dr. Joel Salatin, who wanted to preserve the diversity of agricultural heritage crops. Today, SSE has over 30,000 members from over 100 countries.
The mission of SSE is to promote sustainable agriculture through the preservation of heirloom seed varieties. In addition to providing access to these rare plants, SSE also offers educational programs and workshops to teach farmers and gardeners how to save their own seeds.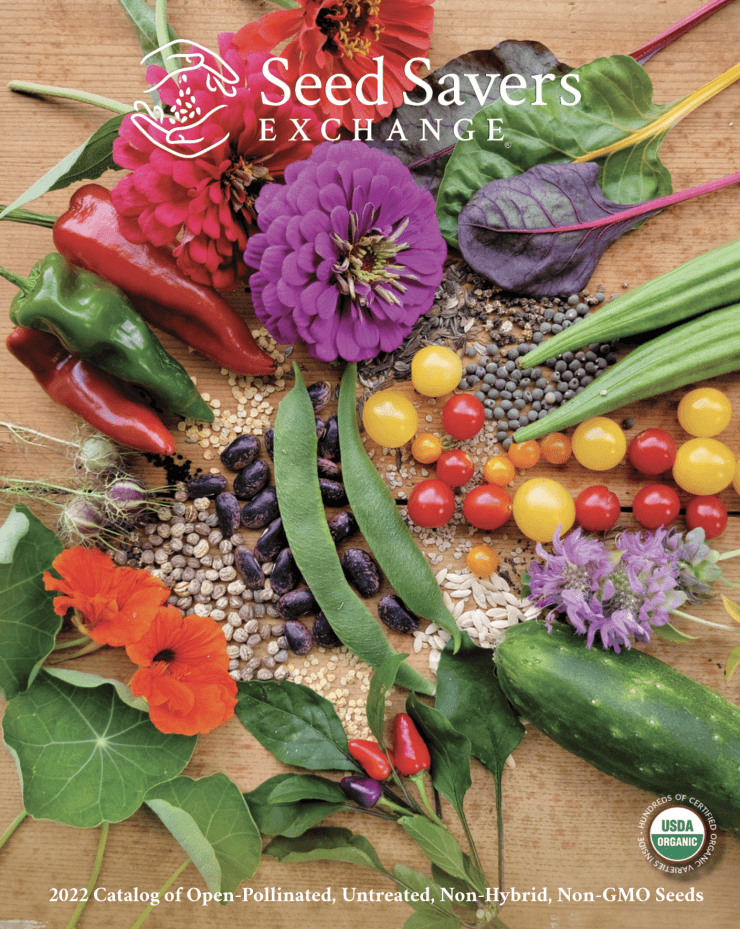 Johnny's Selected Seeds (Winslow, ME) – Request a catalog | Download PDF
Johnny's Selected Seeds is a family-owned seed company located in Maine. They sell heirloom seeds from around the world. The company was started in 1989 by Johnny and his wife, Mary Ann. In 1994 they opened their first retail store in Portland, ME. Today they operate over 50 stores across the US and Canada. Their mission is to provide customers with high-quality seeds at affordable prices.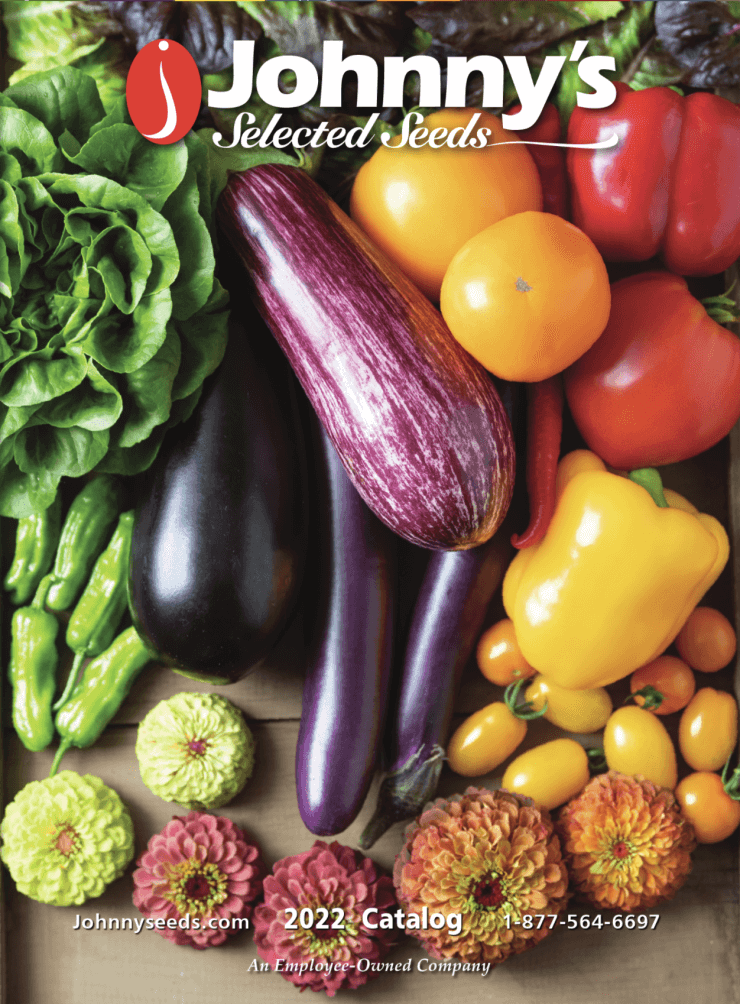 Baker Creek (Mansfield, MO) – Request a catalog | Buy the "whole" catalog 
Baker Creek Heirloom Seeds has been around since 1894. They sell seeds from heirlooms (traditional varieties) and open-pollinated (hybrid) plants. Their mission is to preserve these rare and valuable plant species through breeding programs and seed-saving techniques. Baker Creek has a robust catalog and an even bigger catalog you can buy for $13.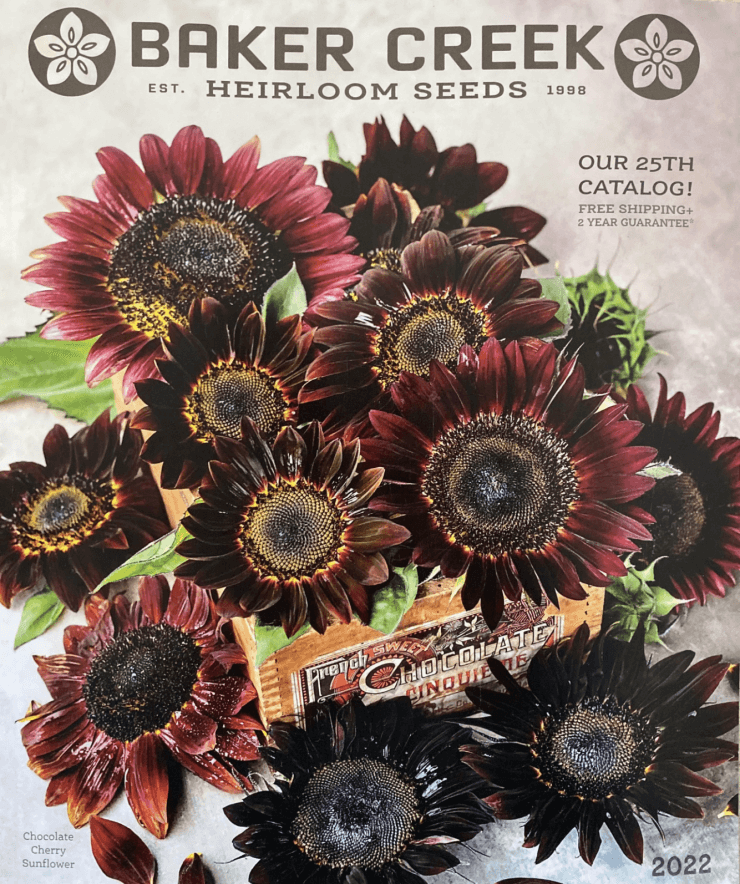 Burpee (Warminster, PA) – Request a catalog | Download PDF
Burpee needs no introduction. They have been around since 1872, and today, remain one of the largest seed companies in North America. The company offers a huge selection of vegetable, flower, fruit, herb, and ornamental plants. Their seed catalog collection is quite robust and getting on their list means you'll have no shortage of seeds to peruse.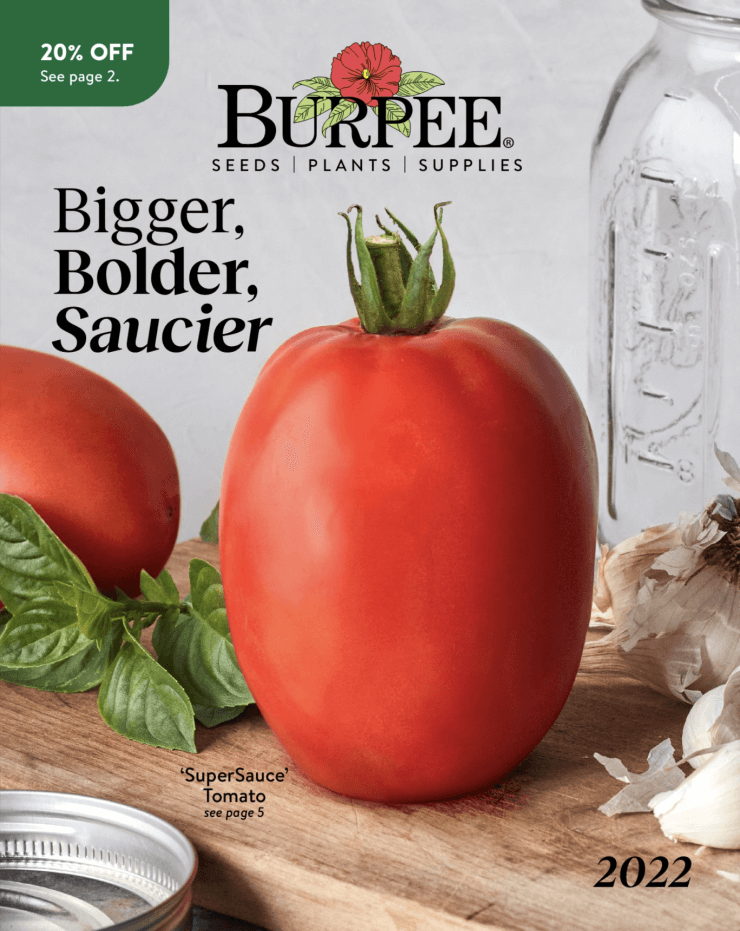 Southern Exposure Seed Exchange (Mineral, VA) – Request a catalog
SESE offers heirloom varieties to "conserve and distribute rare and endangered varieties; open-pollinated varieties to encourage seed saving and exchange among gardeners; disease- and insect-tolerant varieties to reduce pesticide use; and varieties for local and small-scale growers to encourage regional food production." They offer 800 varieties of vegetable, flower, herb, grain and cover crop seeds and their varieties perform well in the Mid-Atlantic and Southeast, though you can grow their seeds anywhere.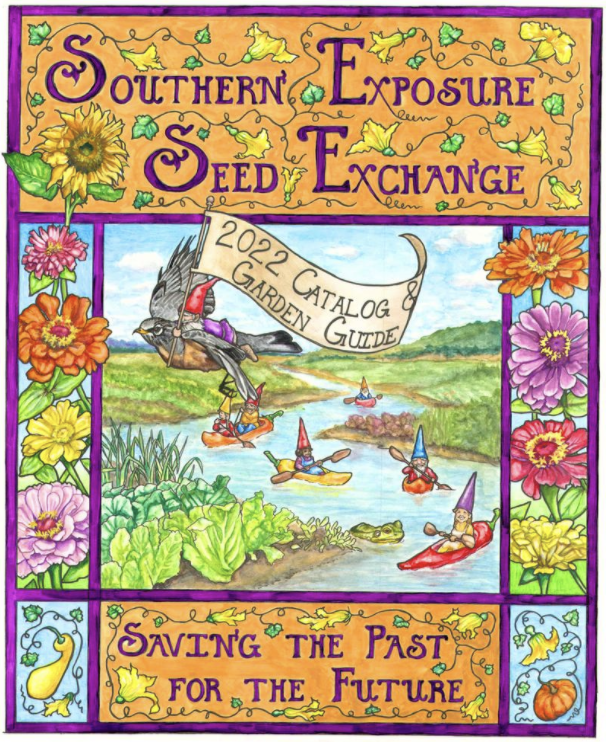 Botanical Interests (Broomfield, CO) – Request a catalog | Download the PDF
Botanical Interests has a strong desire to make organic gardening accessible by helping customers with easy-to-follow organic gardening advice and organic seeds. They were early signers of the Safe Seed Pledge which states "…we do not knowingly buy, sell, or trade genetically-engineered seeds or plants" and their seeds are tested by the Non-GMO Verified Project which looks for genetically engineered (GMO) contamination in seeds that can occur when plants cross-pollinate. Their seeds are not treated, and their packets never contain fillers.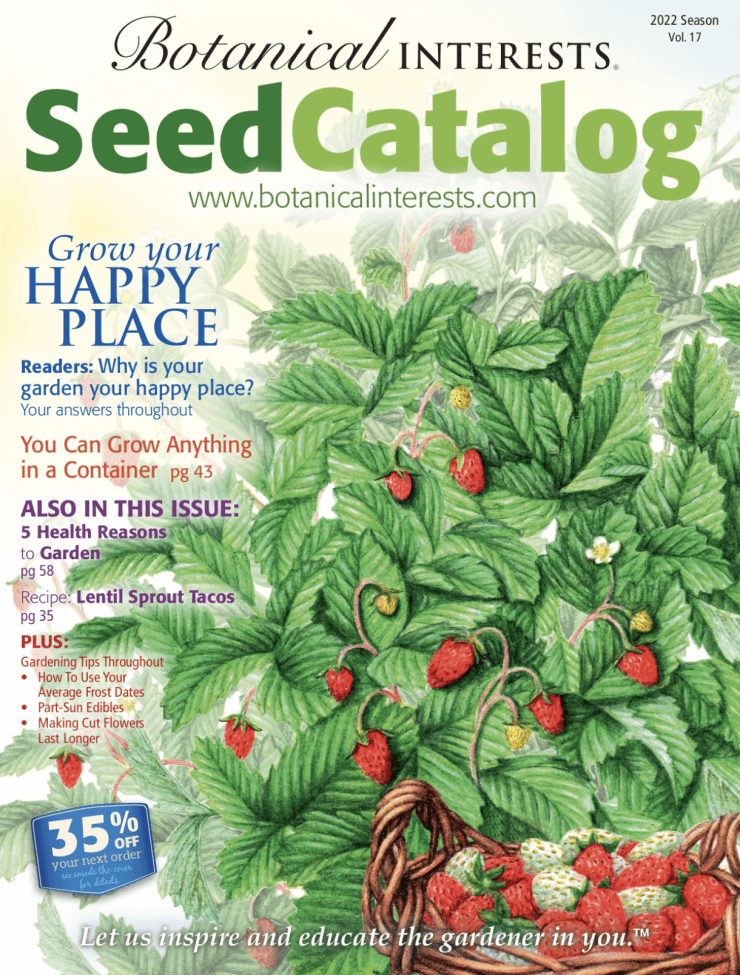 Pinetree Garden Seeds (New Gloucester, ME) – Request a catalog | Download PDF
Operating out of a 300-year old farmhouse in rural Maine, Pinetree Garden Seeds is a well-known brand that sells organic seeds, plants, kits and more. Pinetree has signed the Safe Seed Pledge as well and has never sold any genetically modified seeds. They are well-loved by the gardeners in my circle, who introduced me to them.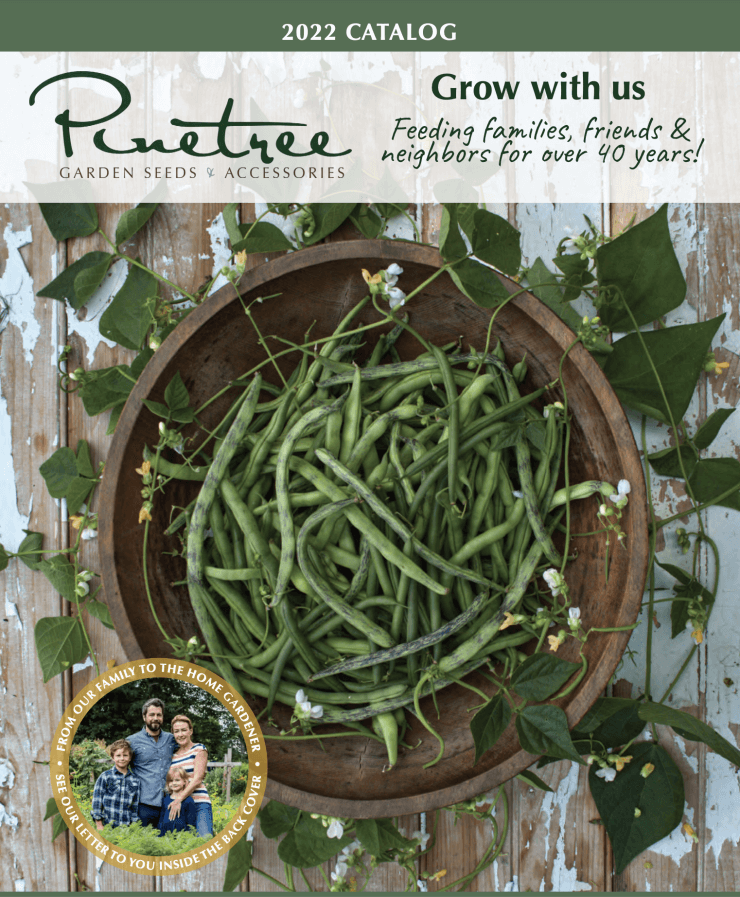 High Mowing Organic Seeds (Wolcott, VT) – Request a catalog | Download PDF
With a love for cultivating cold-climate plants, High Mowing Organic Seeds began in 1996 with just 28 varieties, most of which were created by founder Tom Stearns, who has a passion for creating productive, organic varieties. They now have over 700 heirloom, open-pollinated and hybrid varieties of vegetable, fruit, herb, and flower seed sourced mostly from independent, passionate organic seed farmers.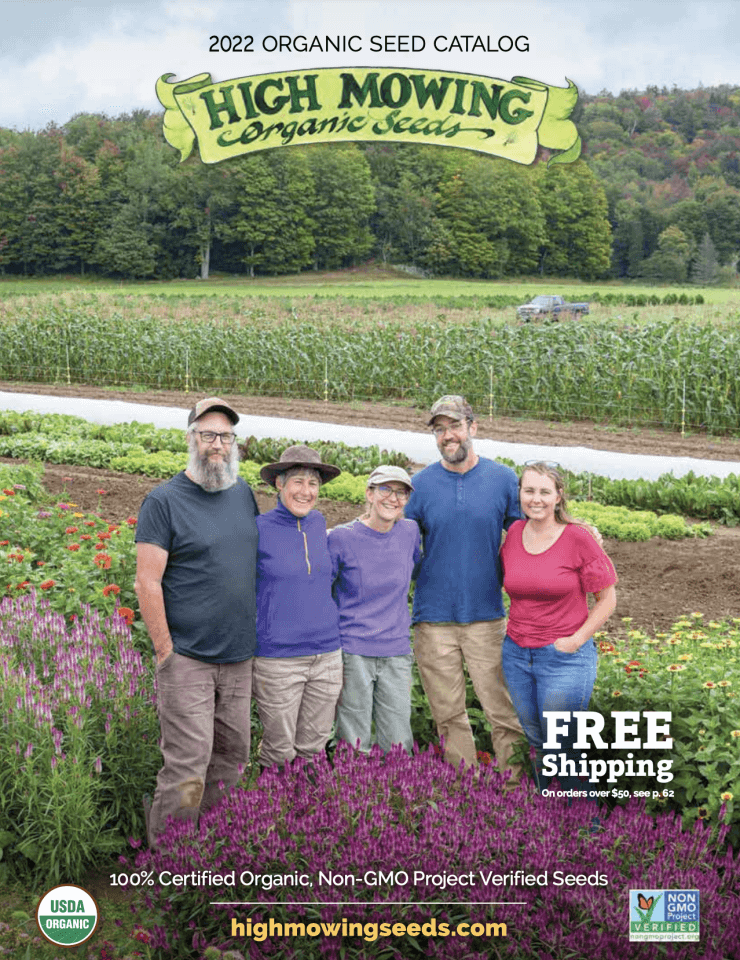 Fedco Seeds (Clinton, ME) – Request a catalog | Download PDF(s)
If you live in the Northeast, you'll appreciate Fedco, whose seeds are adapted for the cold climate. Fedco is a co-operative business based in Maine, meaning that they are one of the few seed companies that have no individual owner or beneficiary, and profit is not the goal. Consumers own 60% of the cooperative and worker members 40%. They specialize in cold-hardy selections and source seeds from all over the world through five divisions: Seeds, Potatoes, Onions and Exotics, Organic Growers Supply, Trees, and Bulbs.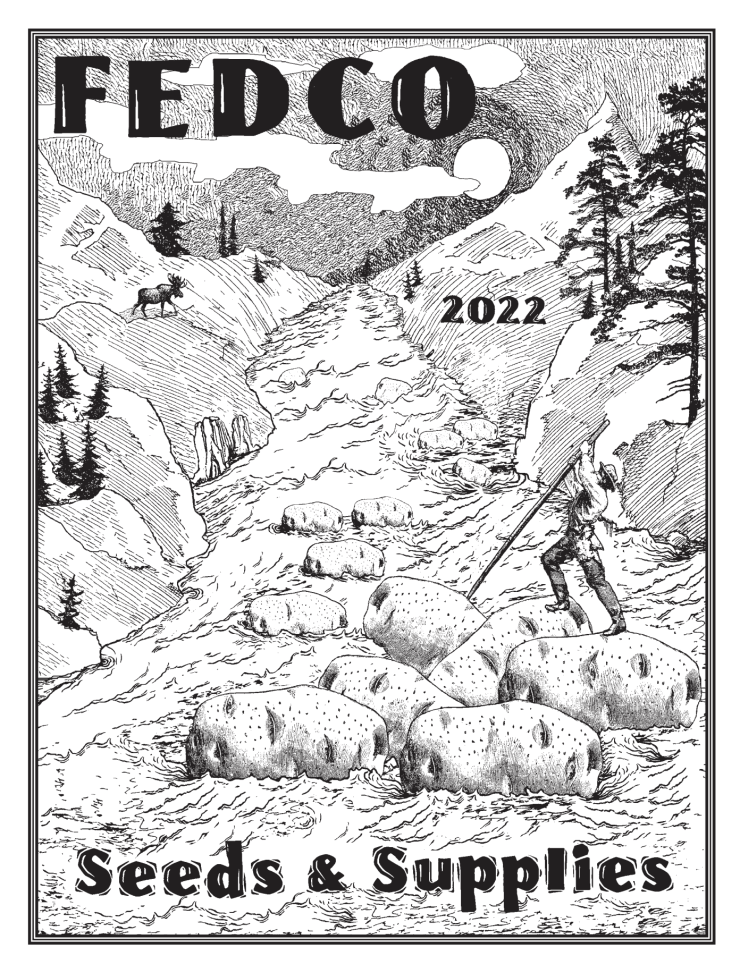 Territorial Seed Company (Cottage Grove, OR) – Request a catalog
Territorial Seed Company's mission statement is to "improve people's self-sufficiency and independence by enabling gardeners to produce an abundance of good tasting, fresh from the garden food, twelve months a year." They have been through a few owners over the years, but maintain the same mission and love of growing based on the original owner, Steve Solomon, author of the 1981 natural gardening book "Growing Vegetables West of the Cascades". TSC has made the Safe Seed Pledge as well and do not sell any genetically modified seeds.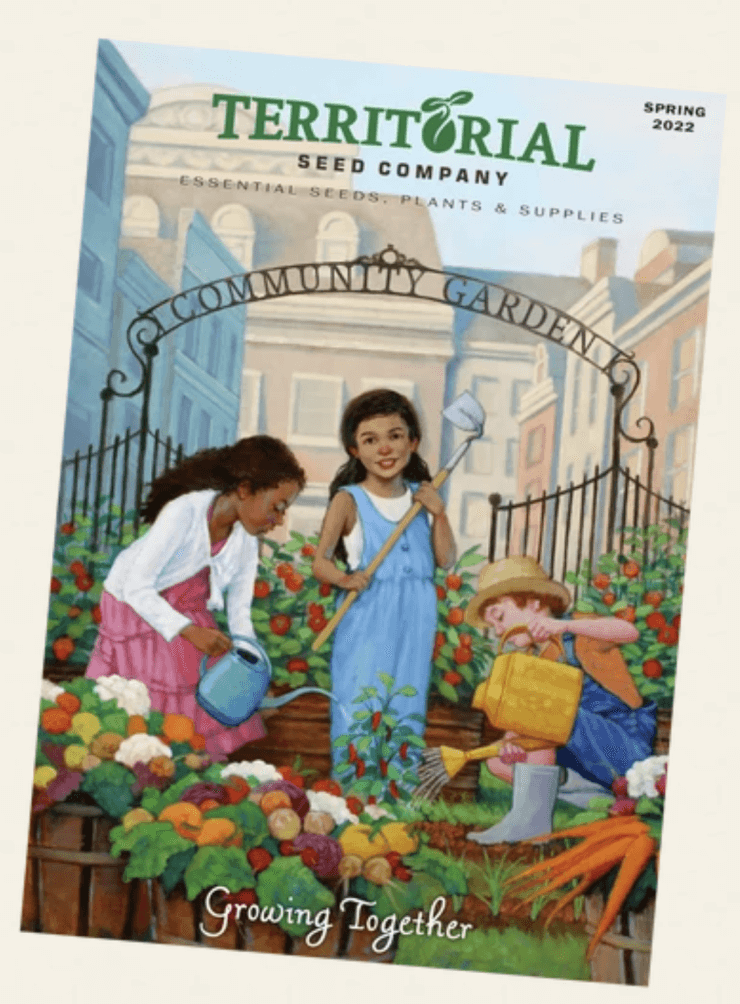 John Scheepers Kitchen Garden Seeds (Bantam, CT) – Request a catalog
As a New Englander myself, I can tell you that John Scheepers is a local favorite, being based out of Connecticut. The seeds are reliable and tolerant of the unpredictable New England weather, which means their seeds can probably grow anywhere. JS offers gourmet vegetable seeds, aromatic herbs and beautiful flower seeds from around the world for your family's garden.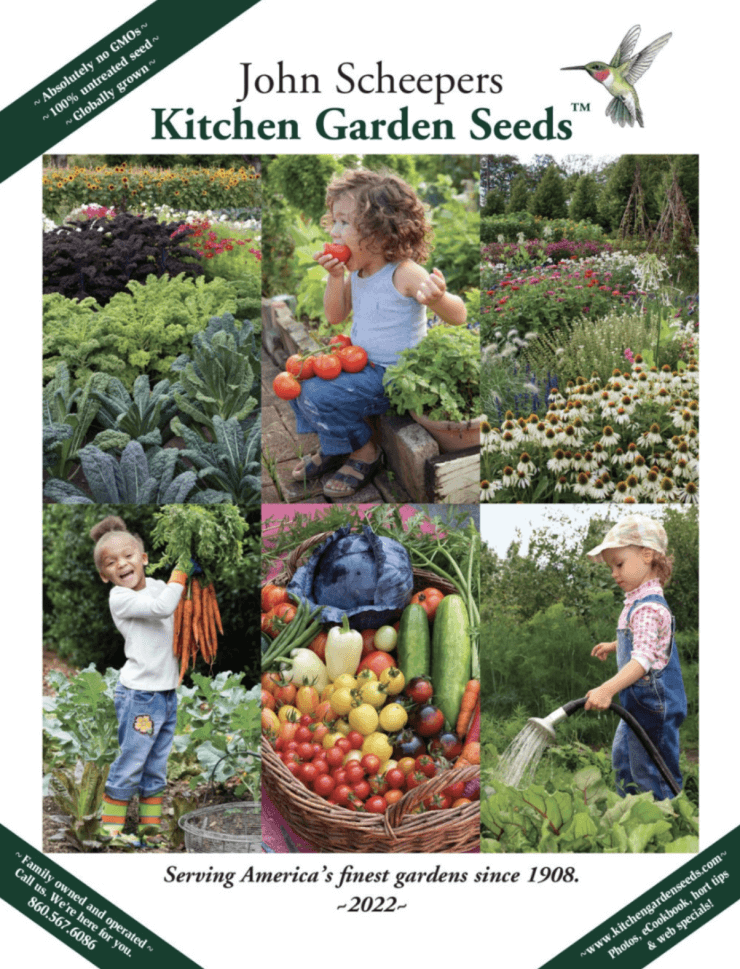 Willhite Seed Inc. (Pooleville, TX) – Request a catalog | Download PDF
Willhite Seeds started over a century ago, when Thomas A. Willhite won first place for his watermelons at the World Fair. They say he sold some watermelons that year, but he also sold 77lbs of watermelon seeds, kicking off Willhite Melon Seed Farms. Flash forward to today, and family-owned Willhite Seed Inc. sells much more than melon seeds. They pledge to maintain their dedication to heirloom varieties of seeds, especially their widely acclaimed watermelon seed lines, but they also pledge to continue their efforts to develop and perfect new and superior varieties going forward.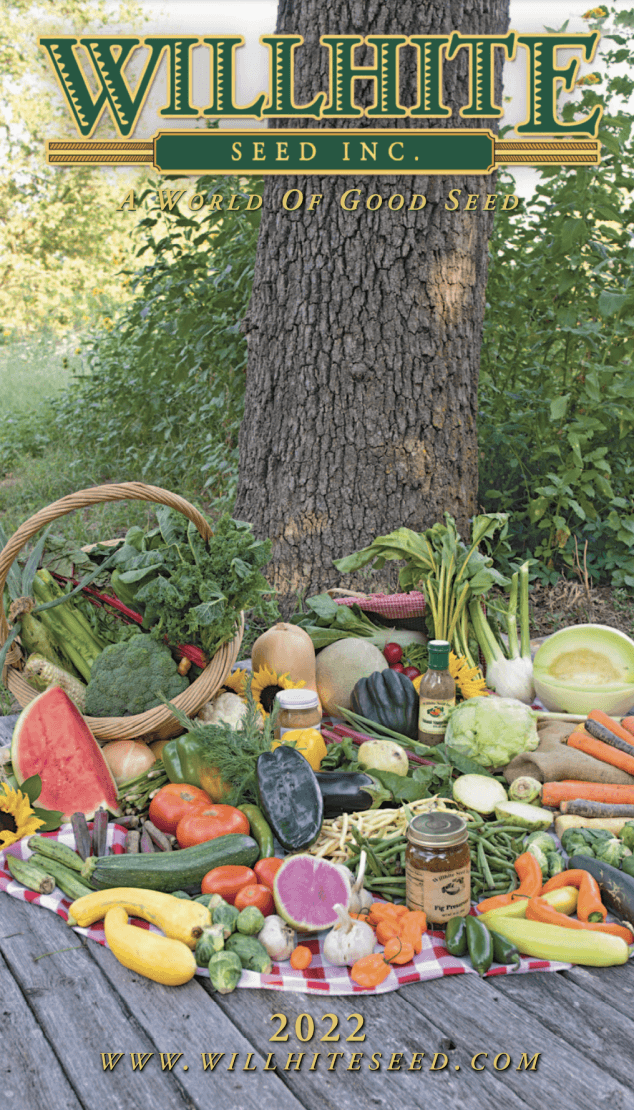 MIGardener (Port Huron, MI) – Download PDF
Everybody in my gardening groups love Michigan-based MIgardener because they germinate well and are affordable. But it also probably helps that they have a popular YouTube Channel with almost a million subscribers where they focus their energy on helping people grow their own gardens. MIGardener is a husband and wife team, with an online presence founded in 2011-ish and seed company that came together in 2014, and they carry some pretty neat seeds.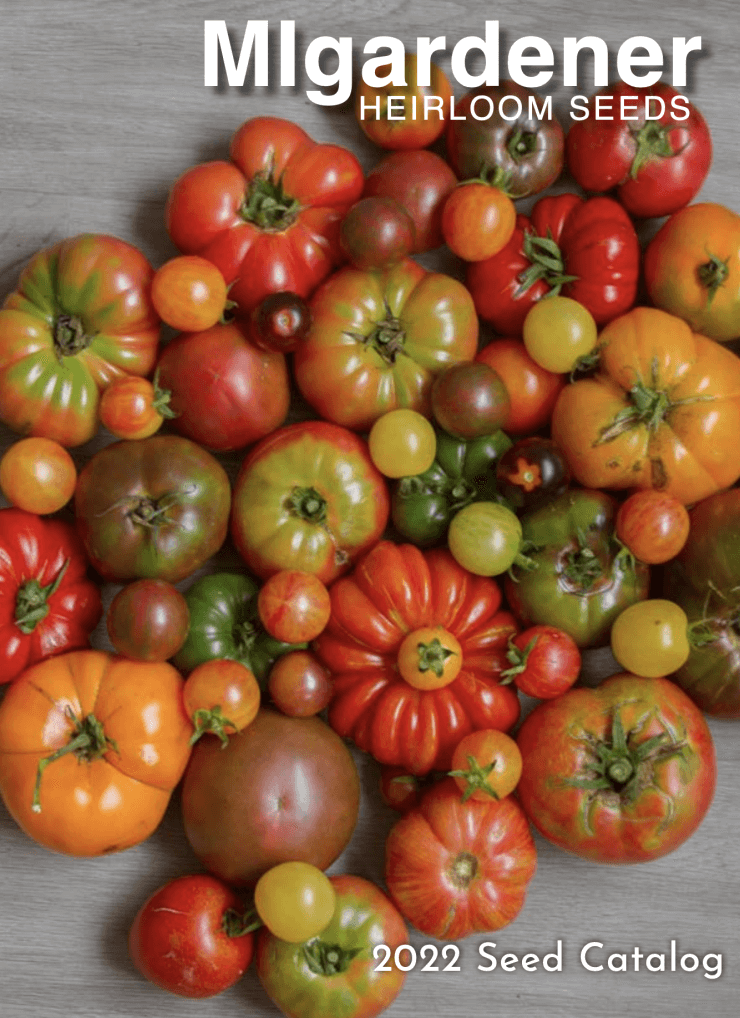 Park Seed (Hodges, SC) – Request a catalog | Download PDF
Park Seed comes with a fun story of a 15-year-old George W. Park who advertised seeds from his own garden in 1868. He placed an ad in the Rural American which cost $3.50 and ended up making $6.50. And the rest is history, as they say! Park Seed really hangs their hat on seeds that germinate well, which lives up to Park's motto: "Your success and pleasure are more to Park than your money." Nice guy!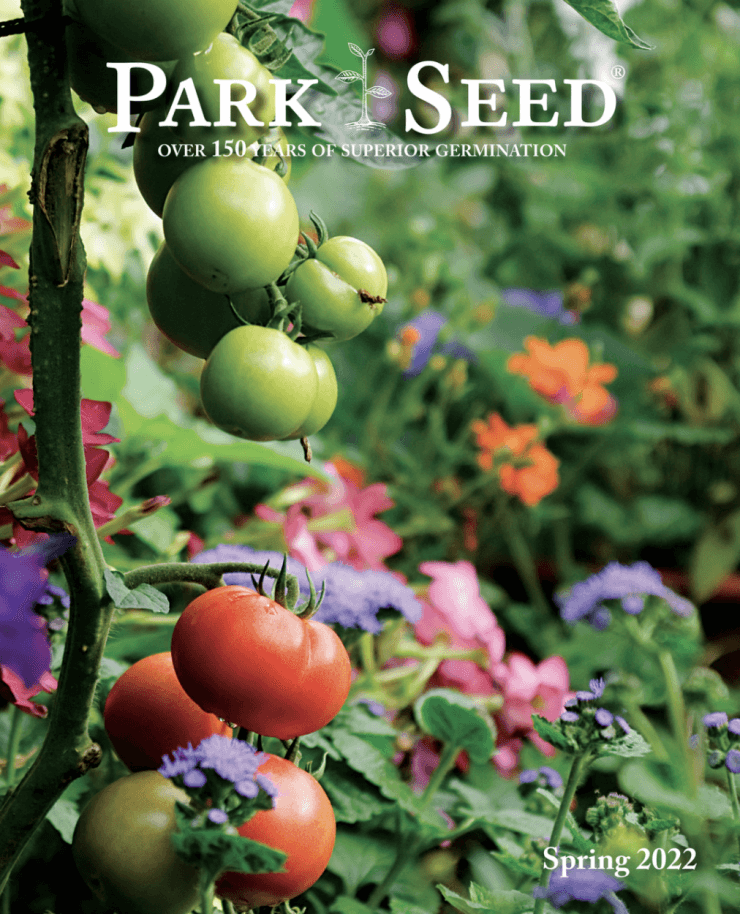 Sow True Seed (Asheville, NC) – Request a catalog
I'd be lying if I didn't say that part of why I love Sow True Seed is their pretty catalog and seed packets, but alas there is more! Sow True Seed was founded in 2008 by lifelong gardener and food activist Carol Koury. The goal was to "preserve our shared botanical heritage and grow a new era of ecological wisdom." Their mission statement is lovely, so I'll share it with you in its exactness: "We support independent, regional agricultural initiatives that foster a vibrant, sustainable economy, and true food sovereignty. And we are committed to growing our awareness and actions to honor the heritage of our seeds, the diverse people, and places that have contributed to our collective abundance. Sow True will encourage equity in agriculture, making sure to promote all farmers' voices."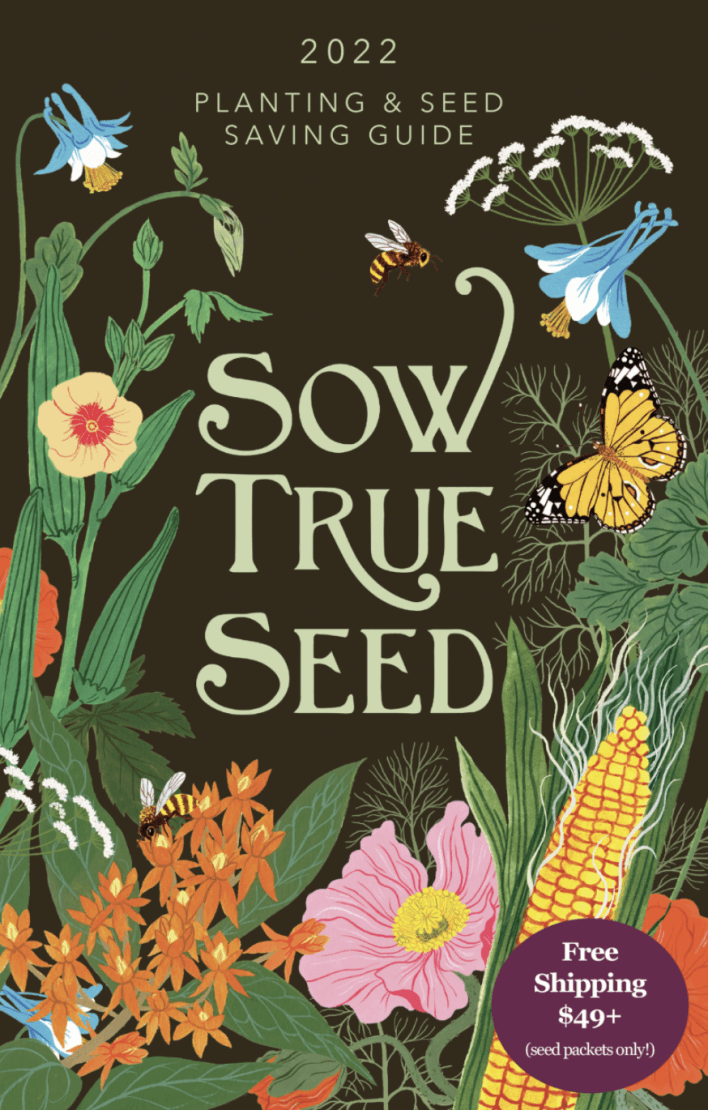 Kitazawa Seed Company (Salt Lake City, Utah) – Download PDF
Kitazawa is one of the many seed companies that have become recently absorbed by True Leaf Market (like Mountain Valley Seed Co.) but I feel like I still need to separate them here because they are the prime source of seeds if you're looking for specific Asian vegetable seeds. Their collection is robust and their descriptions thoughtful. Their brochure is a learning experience in itself, so hopefully, they continue to produce it.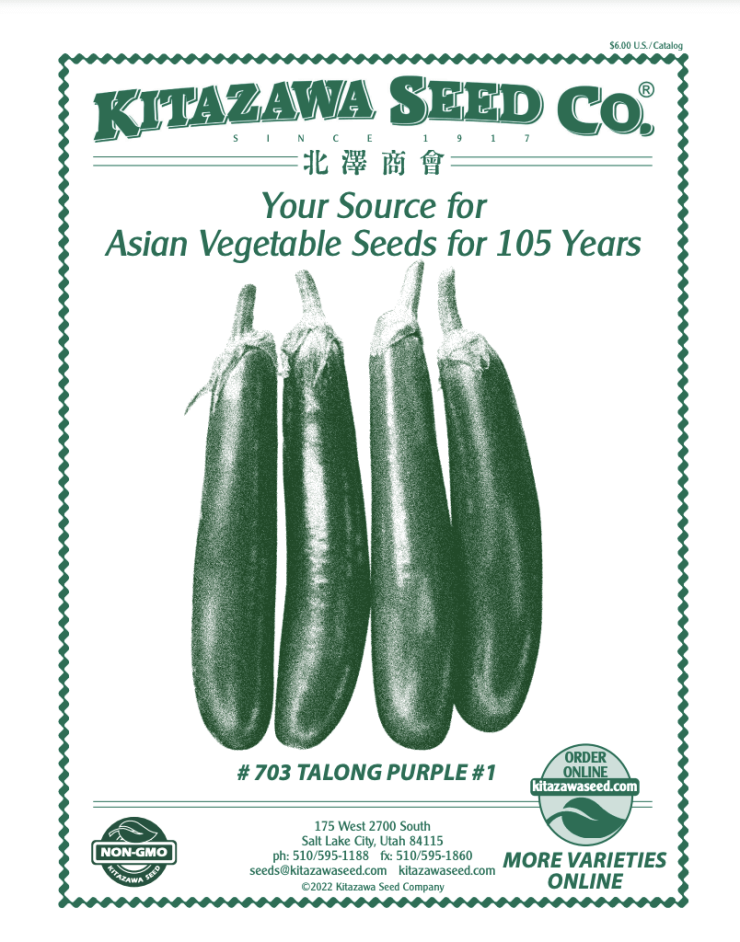 Harris Seeds (Rochester, NY) –  Request a catalog | Download PDF
Harris Seeds is another big seed company, raising the bar on germination with their full in-house seed germination lab, which is managed by a registered seed technician. They don't rub you as warmly as perhaps some of the others in this list, but I do appreciate their dedication to their supply of seeds, and they are less likely to run out of the seeds you want than some of the smaller suppliers.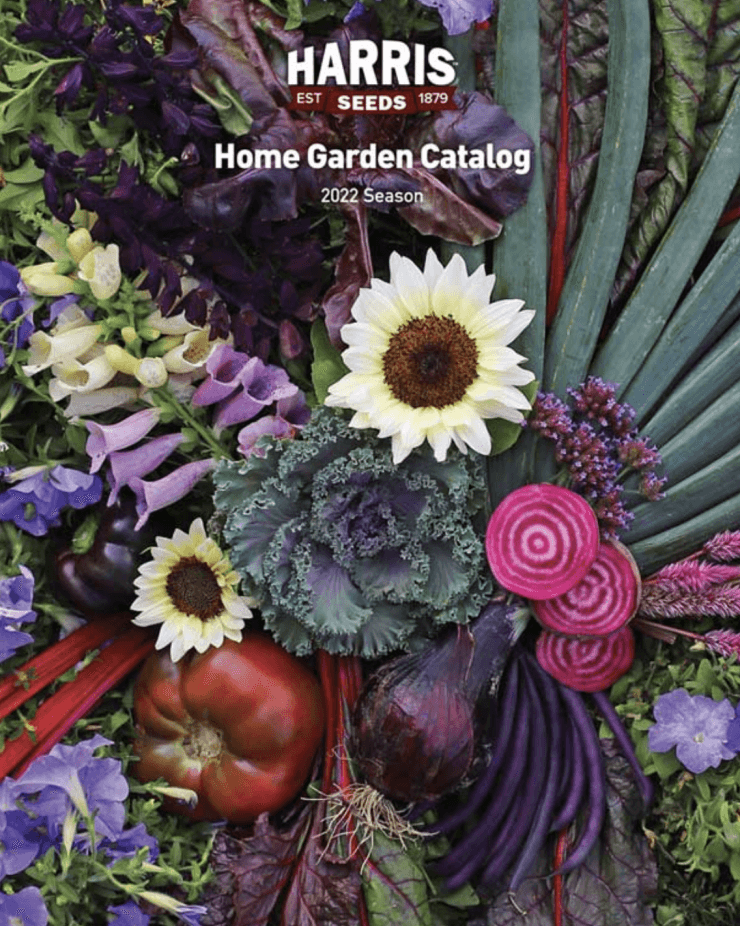 Seeds From Italy (Lawrence, KS) – Request a catalog | Download PDF
If you want to grow Italian-native produce, this is a unique source for finding Franchi Seeds, Italy's oldest family-owned seed company. Technically they are a distributor for Franchi, which was founded in 1783 and known for high germination rates, generous seed counts, and vigorous plants. And by generous seed counts, I'm not kidding. A packet of classic basil comes with 4,800 seeds because as they describe, "in Italy, people like to pick basil very young, so they seed it repeatedly and just pull the entire plants when they are about 5-6 inches tall." That's another reason why I like this company, they have great seed descriptions!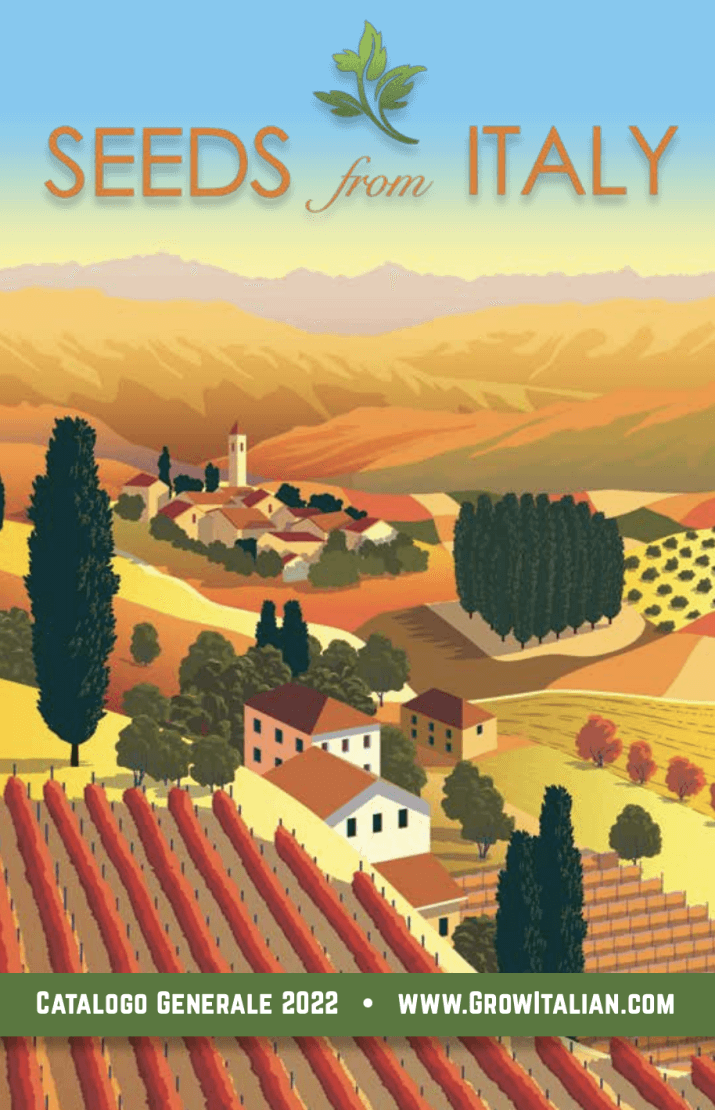 Strictly Medicinal Seeds (Williams, OR) – Request a catalog | Download PDF
If you're looking for "strictly medicinal" seeds, this is where you'll find all the lovely medicinal herbs your heart could want. Seeds from this company, which started in 1985, are said to be "nourished by homegrown compost, pure mountain air, and water, love, and breath." This is a great resource if you want to grow more niche herbs and roots, like Ashwagandha or St. John's Wort.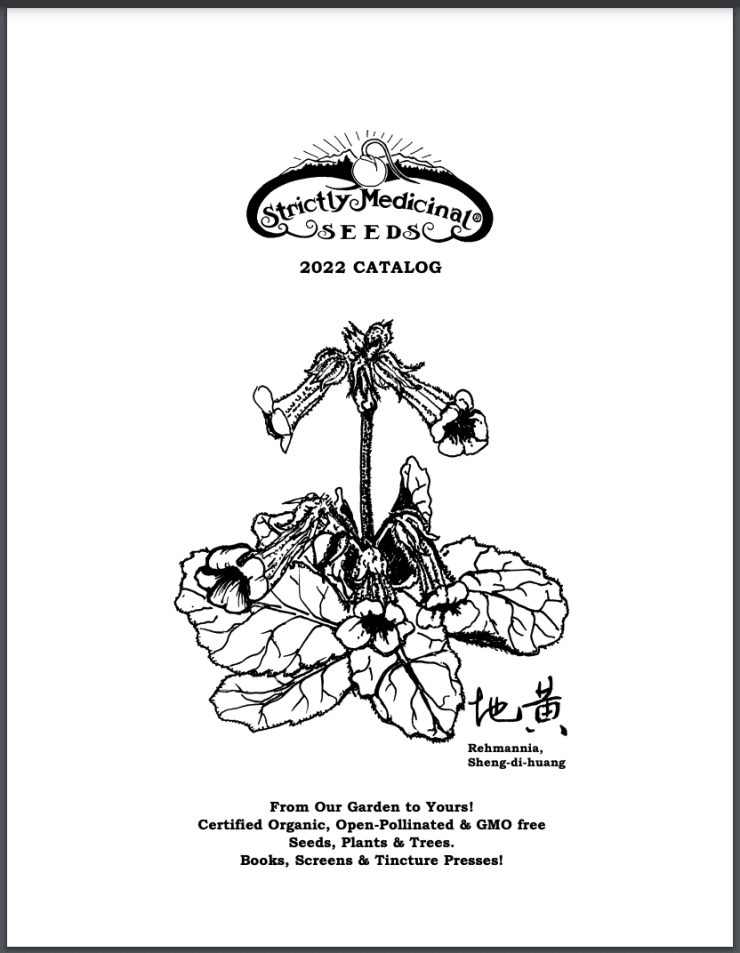 Osborne Quality Seeds (Mount Vernon, WA) – Request a catalog | Download PDF
Osborne offers vegetable, flower, herb, and cover crop seeds, including both hybrid and open-pollinated varieties, available as certified organic, untreated, treated, and pelleted. They also offer a Spanish language catalog and Spanish-speaking customer service support for Spanish-speaking customers.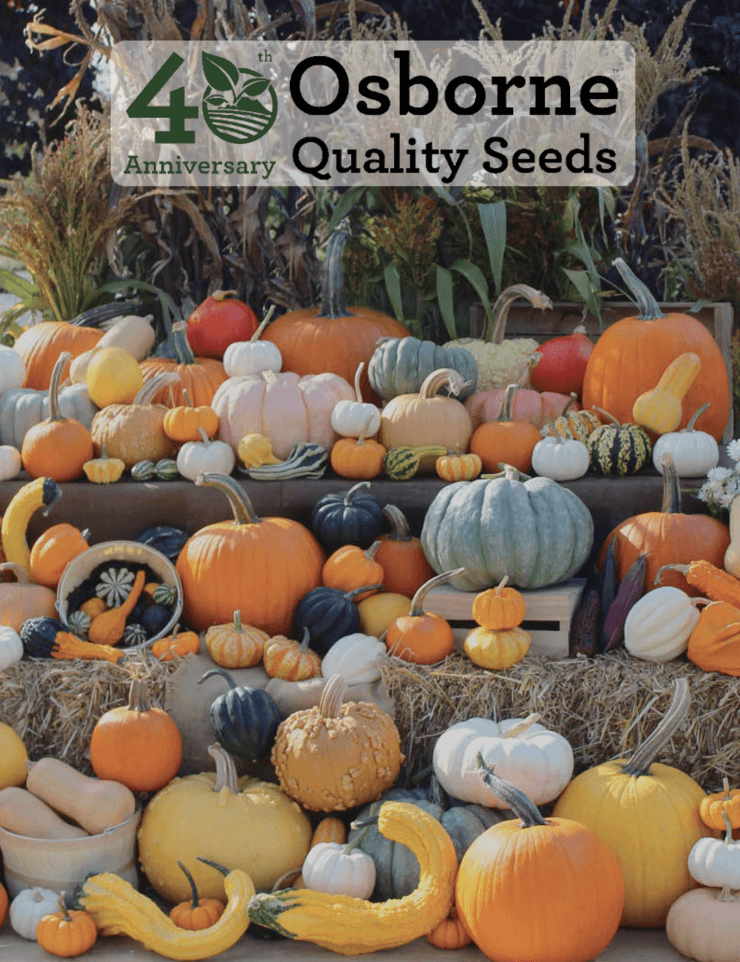 Solstice Seeds (Hartland, VT) – Download PDF
This one is a bit niche, but my Vermont friends love Solstice Seeds. They focus their efforts on rare, diverse, and resilient seed varieties that are adapted to the Northeast and other short-season northern climates, though you can grow them in any climate. All of their seeds are open-pollinated, and none of their seeds are "proprietary hybrids (F1), patented, PVP, or genetically modified (GMO)" and they use organic practices. If you grow in VT, you know how difficult it can be with such a short season, so check these out if you do.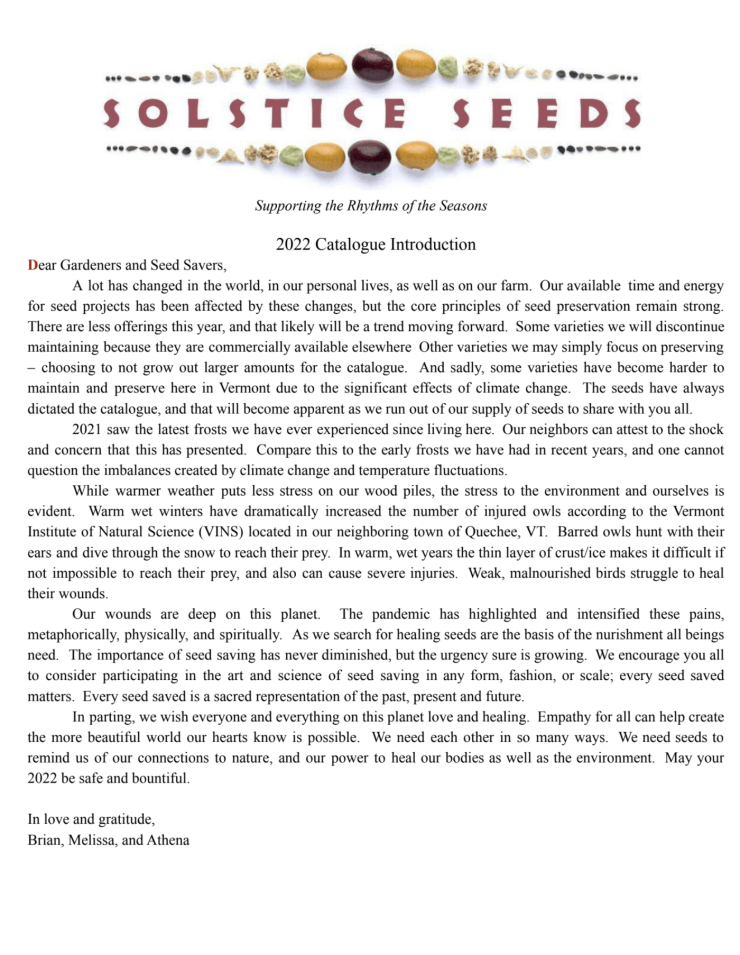 Seeds are a major part of our food supply, but pure heirlooms are becoming less common every year. According to the United States Department of Agriculture, only 3% of U.S. corn varieties are considered "heirlooms" or "open-pollinated". That means that the majority of corn grown today is genetically modified. This trend is happening worldwide, and it's threatening the future of agriculture. Choosing where you get your seeds really does make a difference, so I encourage you to look into the companies you buy from.
And if you're a lover of seed catalogs like I am, my suggestion would also be to buy a few seed packets from each of the companies above that you like, which will automatically get you on their catalog list. Some companies will only send to past customers when they have a limited run, so it's your best strategy for making a bed of seed catalogs next January.
Did I miss any seed catalogs? Let me know in the comments below. Where do you buy your seeds?