I'll be the first to say that it's kind of hard to go wrong with a BBQ of any kind. There's just something about cooking and eating outdoors that feels so relaxed. But the right ingredients can turn a good BBQ into an unforgettable experience. And a BBQ herb garden is just the thing to make that a reality. 
Think about it. Fresh herbs bring so much excitement to anything from pizza to fish to lemonade, so why not make a little herb garden perfect for all your cookout recipes? Plus, herbs are usually nice and easy to grow. They just need sunlight and regular watering.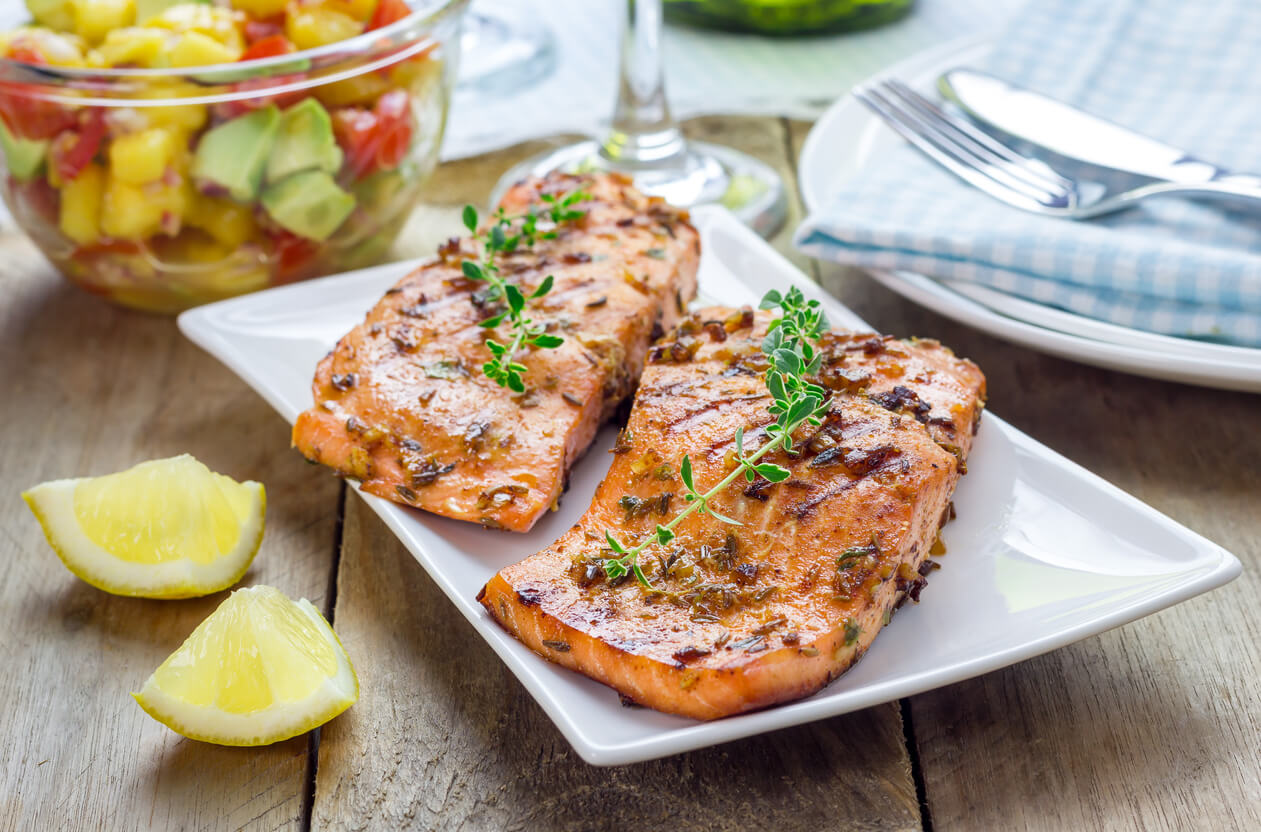 The BBQ herb garden you need this season
So how are we going to plant a BBQ herb garden? Well, luckily, you can grow them pretty much wherever you live. Many herbs are amenable to growing indoors as long as they get at least six hours of sunlight. You can also start most herbs indoors and transplant them outside once the weather is warm enough. 
That means you can enjoy a BBQ herb garden even if you live in a cooler climate! Herbs grow well in containers, raised beds, and directly in the ground. Just make sure they have that classic well-drained soil, and they'll be happy. 
But what goes in this garden? Which herbs are ideal for an afternoon of grilling? Luckily, there are no complex rules around this. A BBQ herb garden definitely falls into the "grow what you want" category. 
I use herbs for several different things, both BBQ-related and otherwise. But one thing I think about when I'm planning a garden is what I want to eat. For example, I like eggplant on the grill, so I might grow some extra eggplant. And if you haven't grilled fresh corn on the cob, you're really missing out. Likewise, I love mint tea, and mint is also great in lemonade, so I always make sure I have some mint growing. It's that easy. 
As for the herbs I might want for grilling, it's often just a matter of looking up my favorite recipes and going from there. You'll find thyme and rosemary in plenty of BBQ marinades, and many include oregano and sage, as well. In fact, oregano and thyme are both perennial herbs, so once you plant them, they'll come back year after year. 
Herbs like dill are an excellent addition to grilled fish recipes like salmon with lemon, butter, and garlic. And basil, while not great directly on the grill, can go in a food processor as part of a lemony marinade for grilled chicken. 
You don't need to restrict your BBQ herb garden to just those herbs that go on the grill, either. For example, parsley is lovely in a potato salad, and cilantro is a superb addition to homemade salsa. Including lavender with freshly-squeezed lemons for lemonade is simply divine, and we can't forget that dill is also a great ingredient for making a cucumber salad pop!
I suppose what I'm saying is that the rules for a BBQ herb garden are pretty loosey-goosey. But, if I had to pick just a few, I'd probably go with thyme, oregano, and rosemary. All three are nice and hardy, versatile, and go well on fish, chicken, beef, and grilled veggies.
What fresh herbs do you like to grow for your cookouts?