I love fresh and dried herbs. They can turn any recipe into a treat for the senses. I especially love that I can grow herbs in my garden and enjoy them fresh most of the year, then dry them to flavor meals in the winter. I also love planning my garden and thinking about which herbs might go together for specific types of meals. These turkey herbs fall right into that category. 
Granted, they aren't usually called turkey herbs. Unless, of course, you're buying them at the store. Then you might run across a Turkey Rub or Poultry Herb Blend, but that's not nearly as fun as growing and making your own herb blends. Plus, when I mix and use them as needed, there are so many more combinations I can try out. Not to mention, buying herbs and spices at the store can get expensive. 
As you can see, there are plenty of reasons to grow and dry your own herbs if you're so inclined. Here are some of my favorites.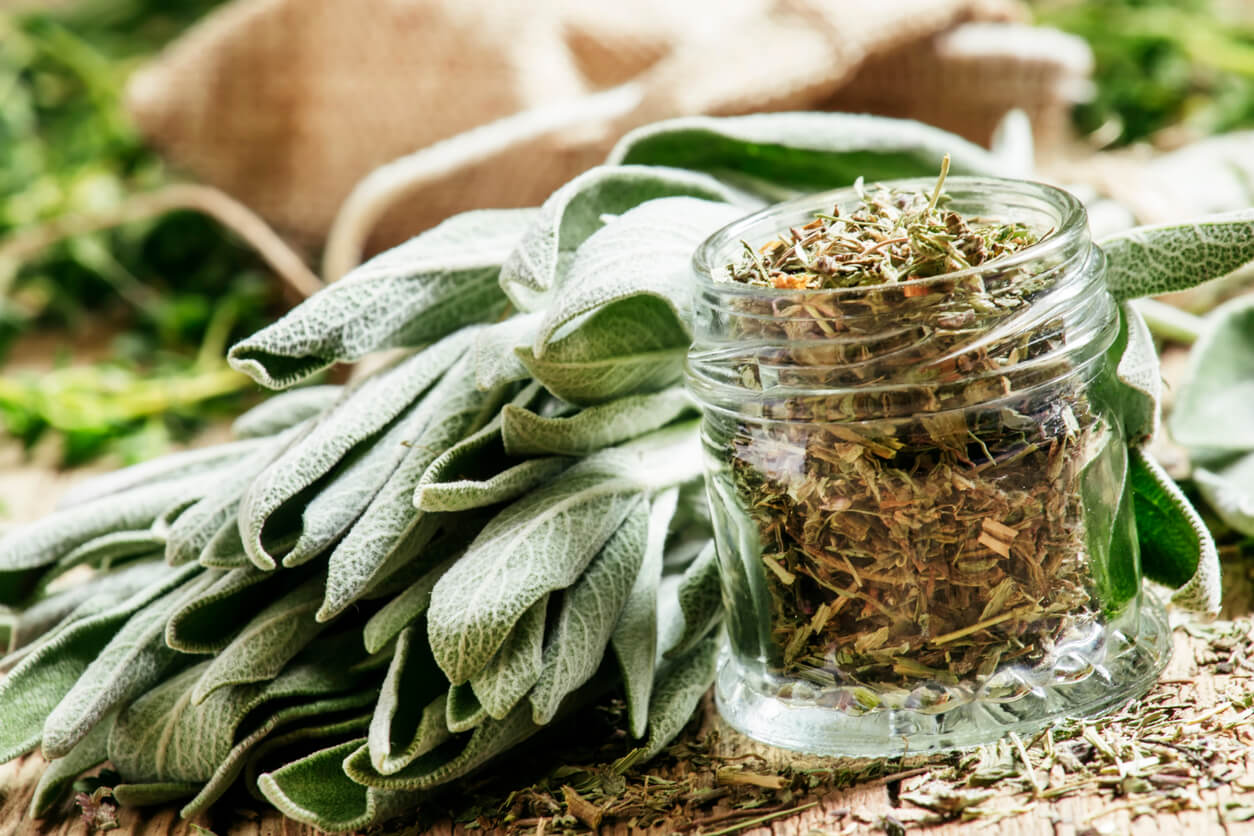 7 turkey herbs that look, smell, and taste great
1. Rosemary. Rosemary is easy to grow, easy to dry, and if I had to pick only one or two turkey herbs, rosemary would be at the top of the list. You can also roast your turkey with a sprig or two of fresh rosemary if you haven't had a chance to dry it. Plus, the woody, piney aroma of rosemary goes wonderfully with so many recipes, from mashed potatoes to freshly baked bread with herbs.
2. Thyme. Thyme is another aromatic herb that lends itself well to a number of dishes. As a perennial herb, it's incredibly easy to grow, and like rosemary, you can add a few sprigs to a recipe even if it isn't fully dried. 
3. Sage. Personally, I adore sage. It has such a unique aroma, and I love the slight fuzziness of the leaves. It's also a fabulous garden companion for numerous vegetables. And as far as turkey herbs go, rosemary, thyme, and sage are a fantastically savory mix.  
4. Marjoram. Marjoram looks quite a bit like oregano, which is understandable since they are both in the mint family. Marjoram is a perennial herb, making it easy to grow. This delicately sweet and flowery herb is also easy to dry. Simply tie a bundle of sprigs together and hang them upside down in a warm, dry place. 
5. Oregano. We can't mention turkey herbs like marjoram without also mentioning oregano. This classic perennial herb is good in so many dishes, from your favorite Italian pasta sauce to seafood to good old-fashioned pork chops. 
6. Tarragon. Okay, this one is an outlier in the world of dried turkey herbs. Many chefs feel like the delicate flavor of tarragon, which has hints of anise and fennel, gets lost when the herb is dried. Certainly, I prefer fresh tarragon, but I also realize that unless I plan to grow it indoors, it's unlikely I'll have this herb fresh in my garden once the temperature drops. Therefore, I'm willing to dry it and live with the results. Even dried, the herb imparts a unique, heady flavor and aroma to any dish. 
7. Parsley. Here's another herb that purists might say should only be used fresh. I'm more in agreement here than with tarragon. That's in part because parsley is relatively easy to grow indoors. In fact, it prefers slightly cooler temperatures than many of its herb friends and neighbors. Plus, there's a nice aesthetic to adding some fresh herbs to a dish in the midst of a cold spell. That said, parsley isn't difficult to dry, and it can still add a lightness to a dish that contrasts nicely with some of the deeper flavors and aromas of herbs like sage or rosemary. 
Again, though, if I had to choose, I'd say the best poultry or turkey herbs are rosemary, sage, and thyme. Then again, I'd also say you can never have too many herbs!
Do you have any favorite herbs to grow and dry? Let me know in the comments.
Note: Food Gardening Network contains links to affiliate websites, including Amazon and Rakuten Affiliate Network, and we may receive a commission for any eligible purchases made by you through links on this page. Any reviews are based on honest reviews of the products.