I'll be the first to admit that when I'm thinking about how to design a vegetable garden, my first thoughts are about the vegetables I want to grow. If time and space and reality weren't issues, I'd probably have a large heated greenhouse, endless rows of tomatoes, cucumbers, eggplants, rooms full of herbs, and entire beds of onions and garlic. But hey, even a modern woman can only do so much. 
This is precisely why my next thoughts are about how to design a vegetable garden that's aesthetically pleasing, efficient, and set up so I can grow the foods I want. You know, bring things back to the real world a bit. 
There are a lot of considerations in garden design, and there's no single best way to create the garden of your dreams. There are plenty of best practices, like companion planting, for example. But a balcony garden will necessarily look different than raised beds on a quarter-acre lot. And both of those will look different from a small raised bed in that lovely patch of sunlight beside your driveway. 
That's why the real key to garden design is about having the right tools and understanding the concepts. After that, it's up to you!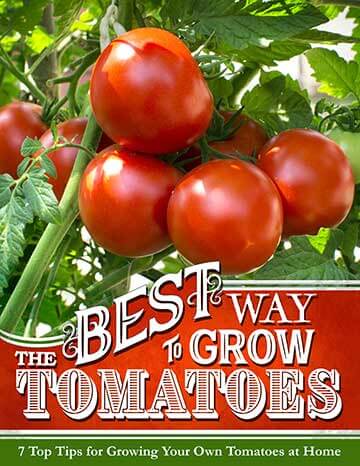 Discover 7 top tips for growing, harvesting, and enjoying tomatoes from your home garden—when you access the FREE guide The Best Way to Grow Tomatoes, right now!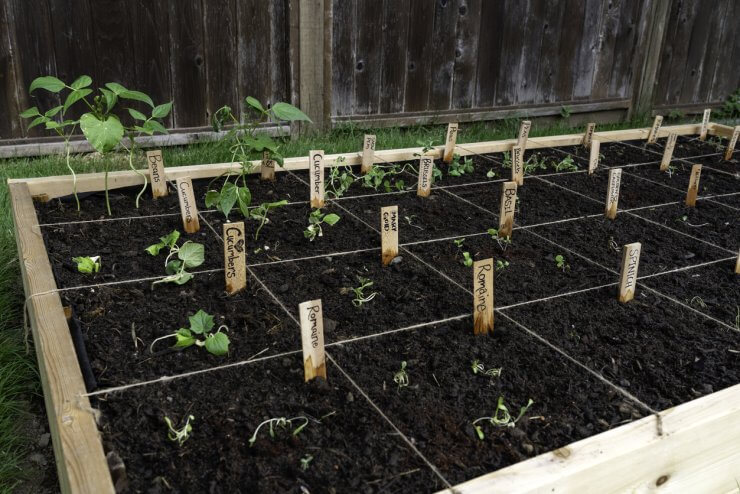 Learn how to design a vegetable garden layout with these 10 resources
1. Old-school design planning. Sure, there are some great apps and programs out there that will help you with your garden design. I'll even get to some of them below. First, though, it's important to remember that people have been designing gardens for thousands of years without the help of 5G networks or lightning-fast processors. So feel free to take a low-tech approach and have some fun with things like notebooks, tape measures, and pencils. Check out Timeless Vegetable Garden Layout Tools to discover five screen-free ways you can create your garden this year.
2. Go modern with a planning app. When you're learning how to design a vegetable garden from scratch – or even if you want to switch things up – there's no shame in getting some help from technology. Yeah, I love pencils and notebooks. I also love apps. We reviewed several, which you can check out in 6 Vegetable Garden Planning Apps Compared and decide which is right for you. 
3. Take it vertical. You don't need a lot of space to grow a large garden. In fact, if you would just grow up (pun intended!), you could potentially double or triple your garden surface area. Read 10 Vertical Vegetable Garden Design Ideas for Small Spaces to get some fresh ideas for a fruitful garden, no matter how little room you have. 
4. Define your space. Fences can help keep out rabbits, and other critters bent on eating all your strawberries and summer squash, but they can also add an element of creativity and personality to your garden. Check out 7 Creative Vegetable Garden Border Fence Ideas to discover some different ways you can define your garden space.
5. Take advantage of raised beds. Raised beds are another great way to define your space and cut down on issues like weeds and some pests while still giving your vegetables all the benefits of a nice supply of fresh air, sunshine, and cool rain. Read 5 Raised Bed Vegetable Garden Layout Tips & Tricks to learn how to design a vegetable garden that will thrive in your yard. 
6. Get a head start. You don't have to wait until spring to start designing your garden. Take a look at How to Design a Garden Layout in the Winter to discover a dozen ideas for getting a head start on next season's garden.
7. Add some color. There's nothing like a burst of color to draw attention to your garden. Of course, that's easy to do with flowers, but if you're thinking about how to design a vegetable garden and you want to limit the flowers, you can use the vegetables themselves to bring in gorgeous and rich colors. In 7 Types of Beans to Grow to Add Color to Your Vegetable Garden, you can find out about Gold Mine beans with their almost fluorescent greenish-gold pods, a Honduran heirloom bean with vivid red, purple, and green pods, or Rattlesnake Snap beans, which can grow 10-foot long vines and produce 8-inch pods in a deep green and speckled with purple.   
8. Keep 'em separated. A fully enclosed garden offers your plants protection from the elements, wildlife, and children. An enclosed vegetable garden can also take on different shapes and styles and will fit every design need (and price point). Learn more in 10 Enclosed Vegetable Garden Idea for Every Budget. 
9. Give them some company. Partner planting is a proven way to grow a healthier, more bounteous garden. Partner planting can create a mini-ecosystem that creates a dynamic environment where all your plants strengthen and support each other. Find out more about how to design a vegetable garden that takes this into consideration in Understanding Partner Planting for Your Garden's Survival.
10. Read! When we can't be out there gardening at night, we can read about gardening and garden design. Read the ones here, then discover more than a dozen additional articles about garden design in Food Gardening Network's Garden Design archives. 
How did you decide how to design a vegetable garden for yourself? Share your experience in the comments below.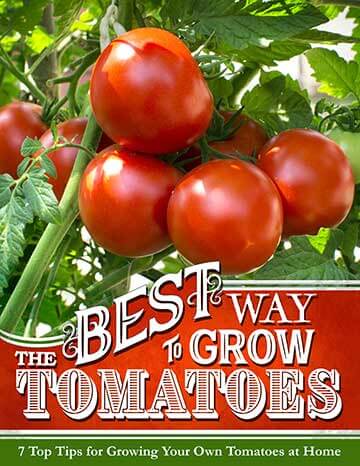 Discover 7 top tips for growing, harvesting, and enjoying tomatoes from your home garden—when you access the FREE guide The Best Way to Grow Tomatoes, right now!