Dropping temperatures, frigid nights, and short days can only mean one thing! It's time to start thinking about how to design a garden layout. Wait! Don't go! This isn't as far-fetched as it sounds. 
There's a lot of gardening that happens well before that last frost. Depending on your plans, you might be doing anything from ordering seeds to pulling out the graph paper to map out each plant to mixing up your own potting mix for a container garden. 
Whatever your approach, winter is the perfect time to start.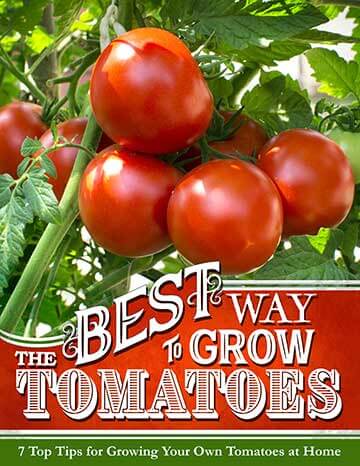 Discover 7 top tips for growing, harvesting, and enjoying tomatoes from your home garden—when you access the FREE guide The Best Way to Grow Tomatoes, right now!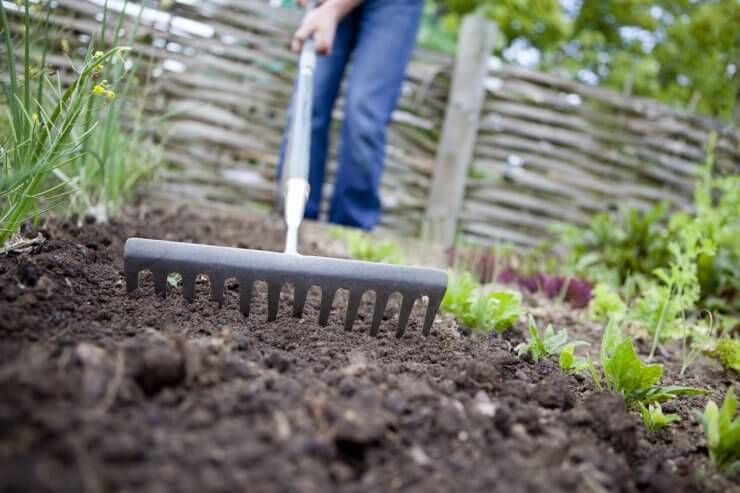 Learn how to design a garden layout in 12 steps
1. Keep composting: Before you sit down and get into the details of how to design a garden layout, remember that one of the most important aspects of any garden is the soil. And one of the best ways to keep your soil healthy is to incorporate compost. Check out A Guide to Composting in Winter Months to find out what you can do right now to make sure your garden is healthy. 
2. Use your compost wisely: A lot of gardening pros recommend mixing your compost into the soil in late fall before you close your garden down for the winter. For those of us who have trouble planning ahead, learn When and How to Use Compost in the Spring. Don't worry; it's not too late. 
3. Plan your raised bed: There's more that goes into planning a raised bed garden than just aesthetics. Read 5 Raised Bed Vegetable Garden Layout Tips & Tricks to get the lowdown on how to design a garden layout that will be happy and productive.
4. Keep your in-ground garden safe: If you're opting for an in-ground garden (or a raised bed in some cases) keep it safe from critters and give your garden a unique look. Check out 7 Creative Vegetable Garden Border Fence Ideas for some groovy ways to keep your garden growing.
5. Get your planning gear ready: Not sure how to do this? Garden design is fun; it can also be a challenge. If you need some help, read Comparing 6 Vegetable Garden Planner Apps or Timeless Vegetable Garden Layout Tools. 
6. Rotate those crops: While you're planning your garden, consider crop rotation. Even in small home gardens, crop rotation can benefit your soil and your plants. What is Crop Rotation: Advantages and Specifics has the details.
7. Get handy: If you want to expand your garden, but don't have much in the way of level ground, find out how to design a garden layout that compensates for inclines. How to Create Built-In Hillside Planter Boxes for Sloped Yards may just change your gardening life. 
8. Get social: Well, you don't have to get social, but it might be helpful if you know how to coordinate social settings for your garden. Understanding Partner Planting for Your Garden's Survival will give you the knowledge you need to make sure your plants are happy with their neighbors. While you're there, take a look at the Combinations of Vegetables that Should Not be Planted Together, as well.
9. No space? No problem: Not every gardener has room for a big outdoor garden, but you can maximize the space you do have. 10 Vertical Vegetable Garden Design Ideas for Small Spaces is a good source for looking at gardening in a different direction.
10. Plenty of space but no soil: There are workarounds for almost everything. Can You Build a Garden Bed on Concrete? 5 Ways to Prep Before You Plant has you covered. Or read through The Best Plants for Straw Bale Gardening. 
11. Get impatient: Yes, I know gardening is all about patience, but dagnabit, sometimes it's really hard to wait for those first spring veggies to come up. Want to harvest early? Check out 15 Best Veggies to Plant in Spring for an Early Harvest. 
12. Start your seeds: This is one of my favorite parts! When the time comes, get those seeds started! The Beginner Gardener's Seed Germination Temperature Chart, How to Germinate Seeds More Quickly, and 10 Tips for Starting Seeds in Egg Cartons all have loads of seed starting info. 
Honestly, I could go on. I love talking, reading, and writing about how to design a garden layout. It's just so exciting. 
How about your thoughts? Do you have any gardening layout tips that help you get through winter and ready to plant in the spring?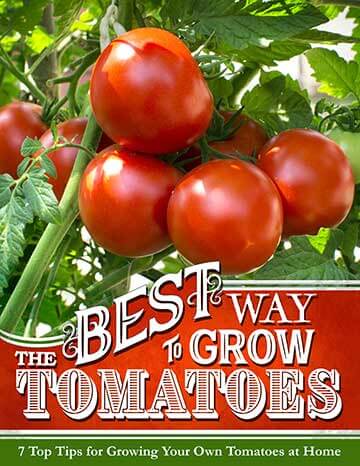 Discover 7 top tips for growing, harvesting, and enjoying tomatoes from your home garden—when you access the FREE guide The Best Way to Grow Tomatoes, right now!