My first apartment had a porch the size of a thimble and a backyard with only 10 square feet of green space. At the time, it didn't occur to me that I could grow a thriving vegetable garden. Looking back, I see the missed opportunity and wish I could time travel to give my former self some vegetable garden design ideas for my small space. (I would also advise myself to steer clear of side bangs and gaucho pants, but that's a tale for another blog!)
If you find yourself in a small space, I encourage you to take a good look around and spot areas where you can take advantage of sunlight. For many, thinking vertically will often double (and even triple) your garden surface area. You can build vertical vegetable gardens using recycled materials, found objects, or purchased kits from your local garden store. Here are some vertical vegetable garden ideas that will help you reap the benefits of your small spaces.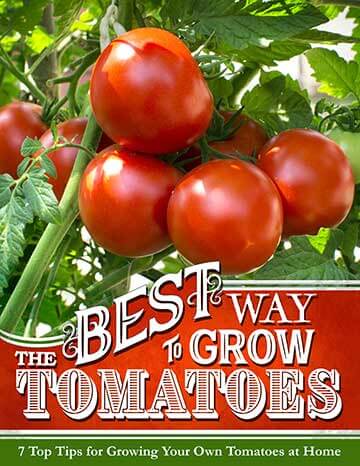 Discover 7 top tips for growing, harvesting, and enjoying tomatoes from your home garden—when you access the FREE guide The Best Way to Grow Tomatoes, right now!

 
Hanging shoe storage bag
I love this idea of repurposing hanging shoe storage pockets into a hanging vertical garden. It's one of the vegetable garden ideas that can be hung from a series of hooks, a dowel, or for more stability can be mounted to a flat surface. The key to transforming a hanging shoe pocket system into a garden is drainage. Depending on the material your shoe storage is made from, you may need to cut additional drainage holes at the bottom of each pocket.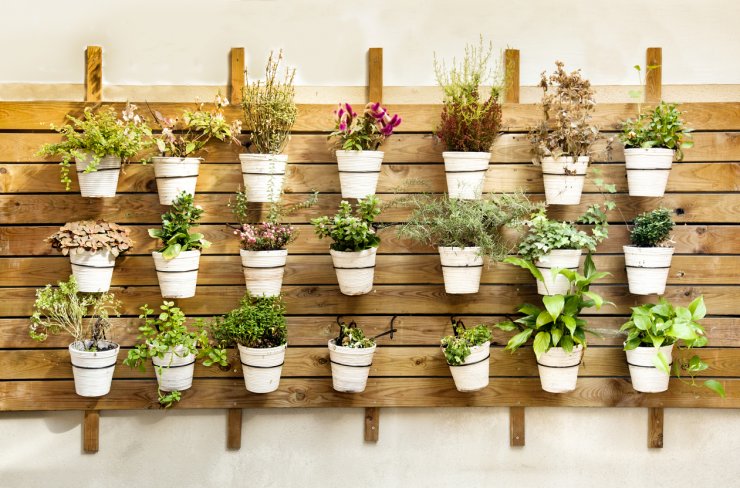 Wood Pallets
Wood pallets are one of the most versatile building materials when brainstorming vegetable garden design ideas. When used vertically, these pallets make a great surface to mount rows of flowerpot rings and hooks. You can plant different vegetables in each pot and create a full garden of vegetables mounted onto one pallet. Another use for wood pallets is to mount or lean vertically against a fence or wall and add shelves or crates to hold rows of vegetables. If you wanted to make it free-standing you can dig into the soil and bury the first six inches of the pallet for stability.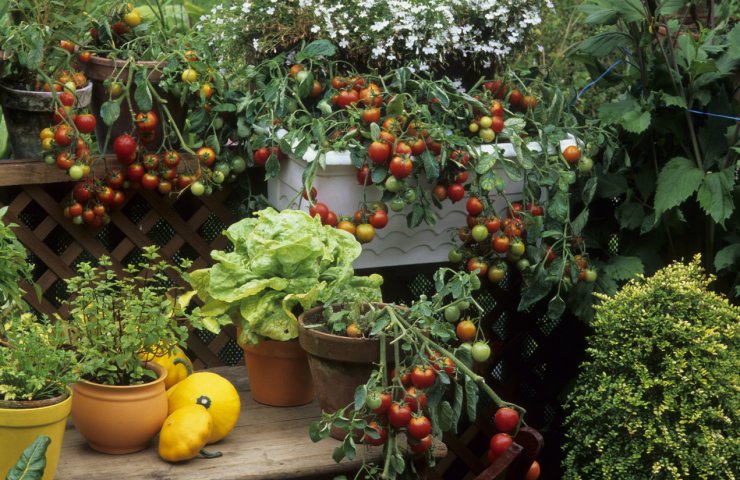 Window boxes
Spoiler alert: window boxes are not just for windows! You can attach them to deck or balcony rails, mount them to wooden pallets (see above) or walls, and even hang them from each other using strong cording, ropes, or chains. Window boxes are a great solution for your vertical vegetable garden design ideas since they can be modified to fit your space and needs.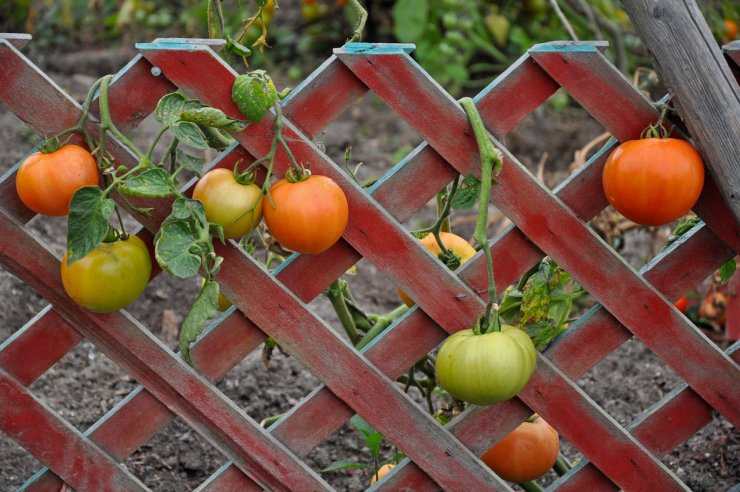 Double duty trellis
When it comes to vertical vegetable garden design ideas, we can't overlook the trellis. Trellises can be store-bought or built from materials like wood, chicken wire, and fencing. The benefit of using a trellis is to take advantage of vertical space for your crawling vegetables like pole beans, tomatoes, and squash. Use the areas below your trellis for companion planting.  Mount your trellis directly in the ground to make them free-standing, giving you two sides of vertical garden surface area.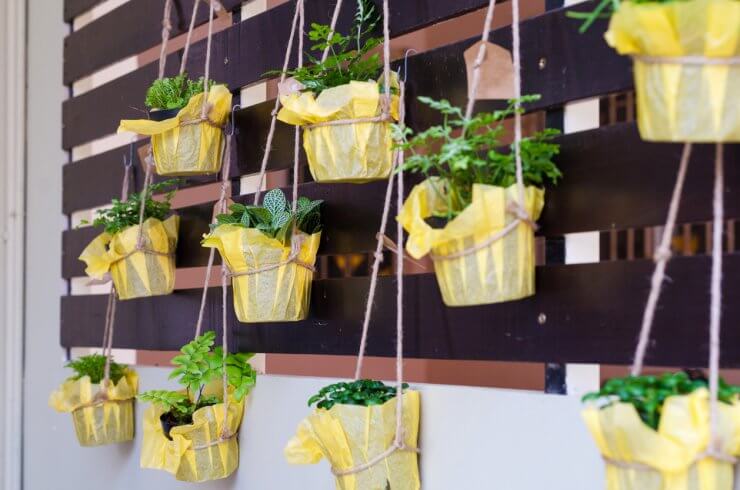 Hanging (indoor/outdoor)

With a little rope and a few Boy Scout knots, you can craft hanging planter holders and other "plant hammocks." This is a great indoor and outdoor solution since it relies solely on a ceiling or wall and doesn't require ground soil.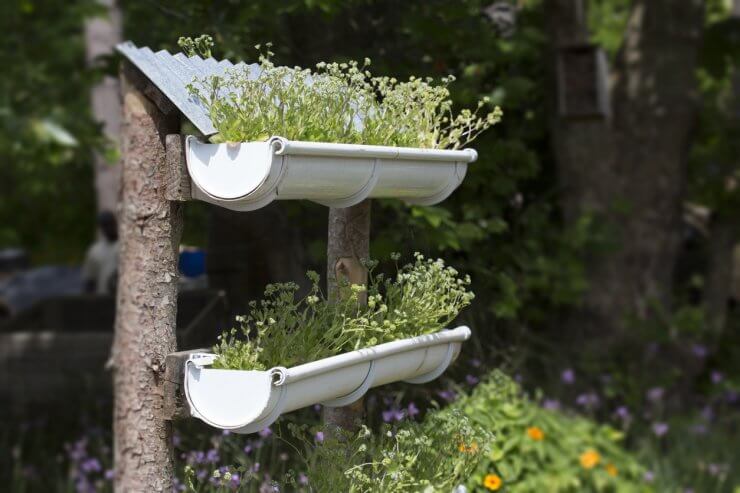 Gutter garden

I think this might be my favorite of the vertical vegetable garden design ideas. Hats off to the person who looked at their house gutters and said, "You know, that would make an excellent home to a vegetable garden!" Using aluminum or vinyl gutters is a great way to customize your vertical garden since they are cut-to-size. You can mount them on a fence or shed wall. The only modifications needed are adding some drainage holes and making sure you add end caps to both sides.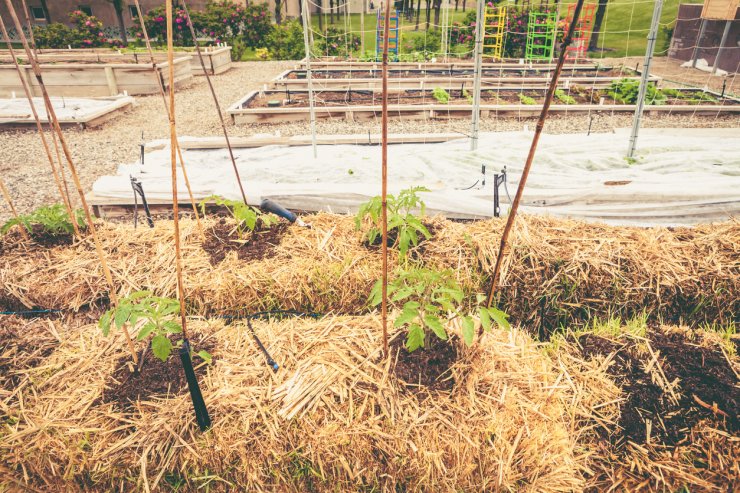 Vertical straw bale garden
Straw bales make a perfect medium for many vegetables and provide great drainage. The other great thing about planting vegetables in straw bales is that it's a heck of a lot cheaper than building raised garden beds. You can build vertical straw gardens using straw bales stacked on top of each other. You can secure the straw with chicken wire around the bales or with a metal stake down the middle.
One tip is to stick with straw which is just the stems and sticks of grains like wheat and barley. Hay, on the other hand, contains the full plant and can introduce weeds and other seeds into your garden. At the end of the season, add the straw to your compost pile. There's a whole method of seasoning your straw bales with natural fertilizer and water. It's worth reading about to get the right conditions ready for your vegetables.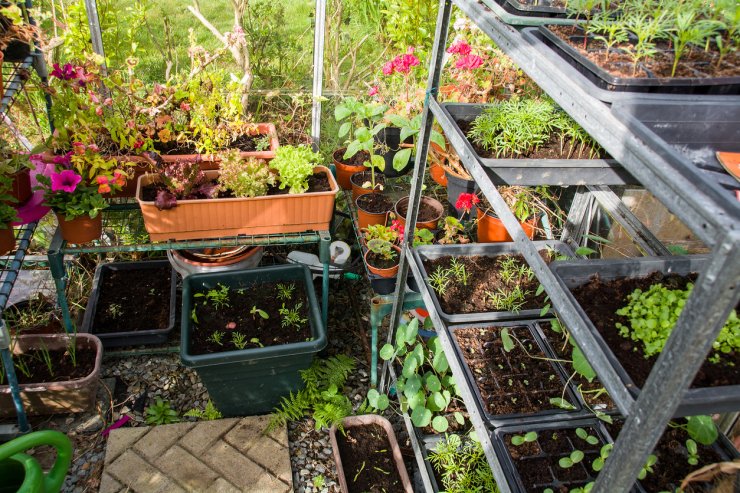 Multi-Tiered container garden
This is a great starter vertical garden design idea because you can do it with existing flower plots and planters. Simply place your largest containers on the ground and stack smaller containers on top. You can use shelving structures or just stack each container on top of a larger one. You can create a beautiful herb garden and even plant a delicious tomato garden using this method. As with all container gardens, drainage is key, so make sure there are plenty of drainage holes.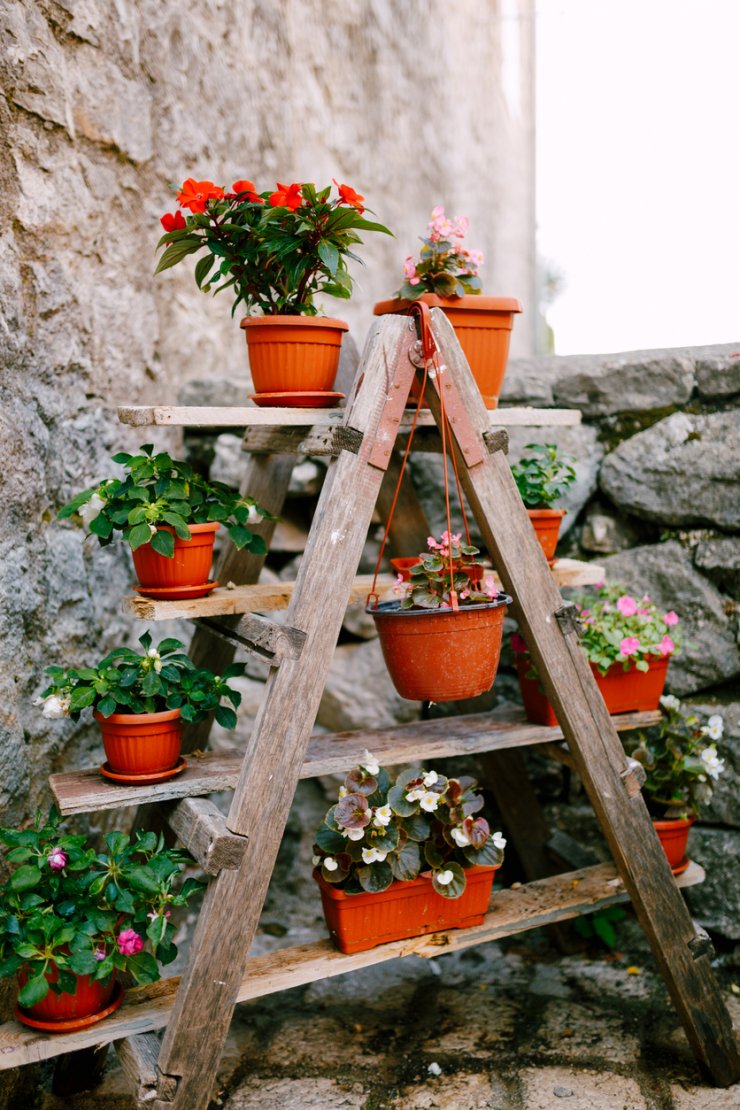 Ladder
If you have an old wooden ladder that has been retired from its original use, convert it into a vertical vegetable garden. Lean or mount the ladder against a fence or wall and add hooks, shelves, or window boxes to each rung. If you lean the ladder, you can even take advantage of the lower rungs and use them as a trellis.
Vertical Garden Kits
Sometimes your brain is too tired to come up with vertical garden design ideas that involve repurposing that chandelier you bought on craigslist last month. (Hey, that's actually not a bad idea!) Some days you just want someone to tell you exactly what steps to take. For those days, a store-bought vertical garden kit is just the thing to start your garden. There are many designs to choose from in different sizes to fit your space needs.
Have you planted a vertical vegetable garden before? How did it go? What do you recommend? Share your ideas in the comments!